Politics in Pakistan as compared to most of the countries is a different ball game altogether. Where in other parts of the world Politicians try to beat their opponents by debate and raising important issues. Here in Pakistan, using cheap tactics to undermine the opponent is a norm.
There are countless examples of politicians using their influence to destroy an individual's chances through personal attacks and baseless allegations. This dirty tactic has literally brought no good at all. The lengths to which these individuals can go to have no limits. Another attempt to completely break an individual's self-esteem surfaced recently. We are talking about Hafiz Hamdullah a senior member of JUI-F.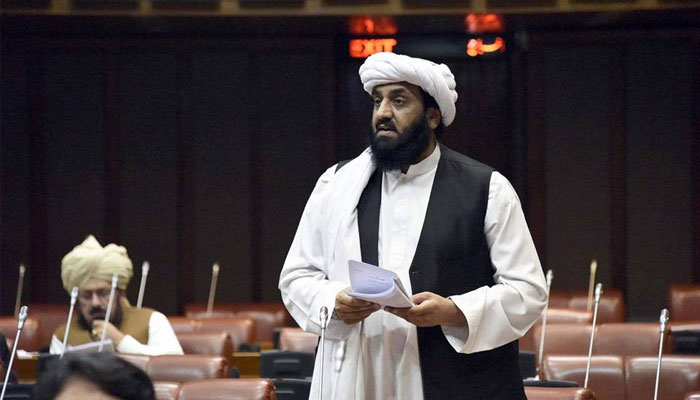 Here's what happened:
So recently, NADRA suspended the citizenship of Hafiz Hamdullah after some of his documents were found to be improper. The decision was taken back in December 2018 after Hafiz had appeared before a district-level court. After that, he was declared an "Alien" in the eyes of the government. Pemra a regulatory authority for broadcasting even banned his appearance on TV. A video clip of Hafiz then emerged where he was seen completely shattered to these sudden changes of events.
Hafiz is a seasoned politician and a well-respected citizen of this country and to see him being treated like this is very sad. To have given so much for this country and at the end being treated like this surely is unfair.
Let's see the video first:
The video really tells how helpless can a person get against the system. In the video we see him talking about how personal grudges against him have resulted in this situation. Hafiz later talked about his son before completely breaking into tears.
We got to know for the first time that his son is serving in the Pakistan Army. Just imagine how can a person not be a part of the country where his children serve the same Army. Hafiz himself has served this country as the health minister of Balochistan from 2002 to 2006. He was also a member of the national assembly from 2012 to 2018.
We stand with Hafiz Hamdullah:
Thank god for the Islamabad high court who intervened timely. On Tuesday the IHC suspended the notification issued by both NADRA and Pemra until they submit a proper explanation for their decision.
During the hearing, the IHC chief justice also commented: "If a mother is willing to sacrifice her son for this soil, then how is her husband's citizenship being doubted?"
The whole nation shares the same views as IHC chief justice regarding this situation. We sincerely extend our support to maulana Hafiz Hamdullah and there is no doubt to his claim to the ownership of this land. He, like all of us, deserves that integrity that is in the Pakistani blood as no one has the right to question anyone's stake in this great land.