Our desi food is a matter of enormous pride for us and partly the reason why we as a nation are a great bunch of foodies. It can be summed up by the fact that we do not eat to live rather live to eat. When talking about desi food, there are a handful of dishes that Pakistan is known for. Each food has a close tie with a city and we love to debate it with one another.
Karachi, Lahore, Quetta, and Peshawar – flip the subject of these cities, the next thing to pop in your mind will be the food they are known for. All the foodies are very passionate about vouching for the food their respective city is known for… Just as:
No biryani on earth can ever compare to Karachi's Biryani
But Karachiites never get away it easily. People would always argue; in fact, so many eyebrows are raised as soon as that Aloo is spotted in the Biryani.
And Lahore? Oh yes, those famous Paayes… As soon as you land at Lahore airport, if your friends do not mention Phajjay ke Paaye after greeting you then are they even your friends?
But if you rather mention eating Sajji, then Lahore might be the wrong place because no Sajji can ever compare to the Sajji from Balochistan
Meanwhile, the North of Pakistan is where you get the best beef, so never forget the Chapli Kabab from Peshawar!
Just look at those bad boys…
You can argue all you want which city has the best food in particular. This debate goes long in time and will never end. But if you are not enjoying it with 7up, then we have a problem. Check out how one drink unites us all on the matter through this ad:
And hey, there's something exciting you should know…
This ad you saw above is Pakistan's first Shazam-able TVC. With that being said, you have a chance to win some exciting prizes just by doing one thing. Grab your phone, open the app and Shazam the addictive jingle. You can win exclusive 7up merchandise by simply Shazaming it.
So guys, get on with it!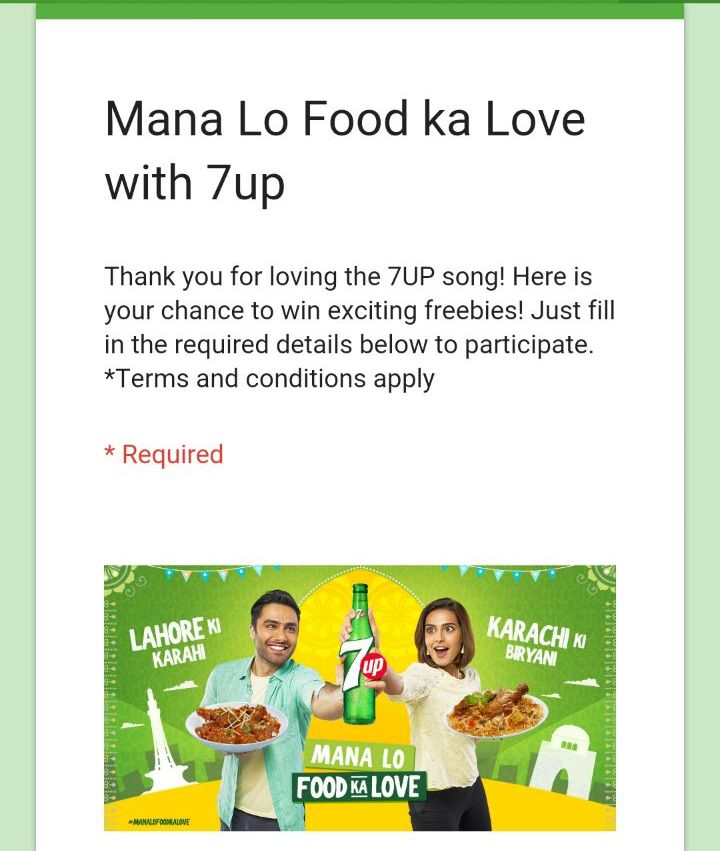 I tried it. Now it's your turn… and remember, where ever you are, whatever you're eating, enjoy it with 7up.