Since the pandemic hit the ground, it nearly destroyed every entertainment for the humans out there. For all the football fans, they had to suffer a bad news of EURO Cup 2020 to be delayed till next year and fans couldn't do anything about it.
For those who aren't aware of the EURO Cup, for them, it's a European Cup tournament where all the European international football teams compete.  
Last year at the end of November UEFA EURO released a statement regarding the new schedule of EURO Cup 2021.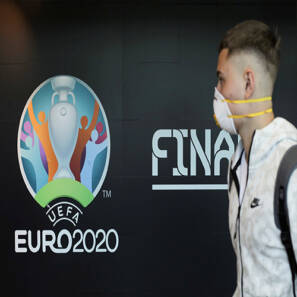 Yes! The mega Euro Cup event is back to make the football fans jump and shout for their team once again. It went viral and build up the hope of watching the EURO Cup.
People were happy to hear that news and excited about it. The tournament will take place from 11 June to 11 July, as it will be the tournament's 60th birthday 12 precious cities of the continent selected to host the matches of UEFA EURO CUP 2021.
People were high up in the sky with the news, that today on 24th of February Uefa's chief medical advisor revealed a big surprise to all the football fans over the continent that fans will be allowed to watch the live-action.
Yes, that's not the fake news or rumors spreading all over the internet. It's an authentic statement by the higher UEFA authority.
To have a quick recap let's look at the group stage, here are the teams you will get to watch.
EURO GROUP DRAW:
Group A:
Italy, Switzerland, Turkey, Wales
Group B:
Belgium, Russia, Denmark, Finland
Group C:
Ukraine, Netherlands, Austria, North Macedonia
Group D:
England, Croatia, Czech Republic, Scotland
Group E:
Spain, Poland, Sweden, Slovakia
Group F:
Germany, France, Portugal, Hungary
It's the big news for every single fan out there because after a year they will get to watch their favorite player in live-action. For all the football fans, it will be the Festival or say more than that.
What do you think of the story? Tell us in the comments section below.
READ MORE:https://www.parhlo.com/battle-for-the-european-league-title-resumes-who-will-be-dominant-this-year/