Well, our very own Halima Sultan from the TV series Dirilis: Ertugrul comes back in the limelight owing to her unignorable beauty. She was born on 14 October 1992 and now she is working as a model and actress in Turkey. Popularly known as Halime Hatun, for her role in the television series Diriliş: Ertuğrul.
She has a striking lifestyle and we can all see it from her pictures. Especially since her pictures with her brother are out, we can't help but admire the siblings' duo.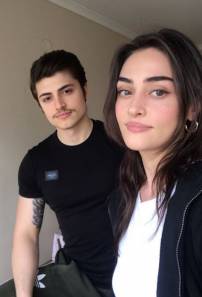 Esra Biljic with her brother Ali Biljic
Recently what we have seen surfacing on the internet is much news about her personal life. (Isn't that the way? People in Pakistan don't just watch a serial, they sniff it to its deepest layer).  Recently, her pictures with her brother are seen circulating on social media and we can tell why.
Have a look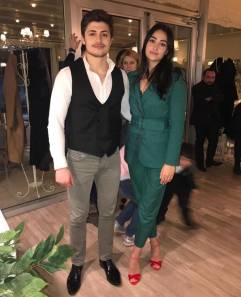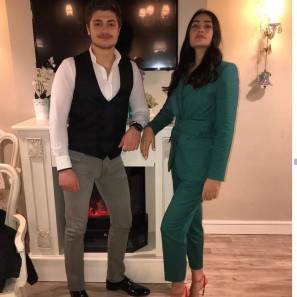 A little about Esra Bilgic
From 2014 to 2018, Esra Bilgic was seen playing a leading role in Diriliş: Ertuğrul the Turkish drama series. In the series, she is seen acted along with Engin Altan Düzyatan and Hülya Darcan – the two famous characters from the series. This drama serial is about the story of the father of Osman Ertuğrul who turns a small tribe of Anatolia into a kingdom.
View this post on Instagram
What role did Esra Bilgiç played?
We all want to know the story of this gorgeous actress. Whether it is about her divorce or her work, we are inquisitive to know more. She played the role of Halime Hatun (wife of Ertuğrul) in the series. It is also known that, in 2018, this famous actress quit Diriliş: Ertuğrul owing to the changes in the new season. But there are many other drama series that she has played a significant role in. Bir Umut Yeter is one of them and we are certain Pakistanis will also watch it next owing to their love for this actress. She also played a leading role in the movie Adaniş Kutsal Kavga.
View this post on Instagram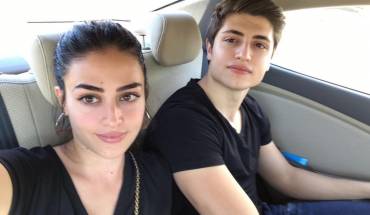 Right now, she is working in the Turkish crime-drama Television series Ramo. What do you think? When is this coming to Pakistan?
What do you think of the story? Let us know in the comments section below!