In these tough times full of stress, people seek peace in using electronic gadgets. Thus, Garena Free Fire Pakistan's initiative to make a short film titled; Ek Ghar ki Kahani, Ramzan ki Mehrbani, was a phenomenal idea, now people are giving reviews for it.
The director Bilal Yousufzai, made the project with talented young actors like Sami Khan, Aadi Khan, and Arisha Razi Khan.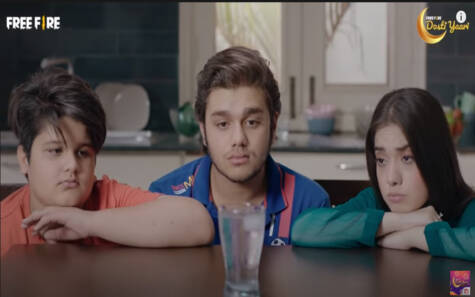 Ek Kahani, Ramzan Ki Mehrbani
The story showcases their products in between the story but the best part of the film is that it would be relatable for all Pakistanis as it shows a family of three siblings living with their parents.
We all enjoyed watching it because it shows how siblings typically spend their days in Ramzan, and because we all are going through the Holy month, it seems as if we are looking at ourselves on the screen.
The short film talks about different challenges and games like "Free Fire Yaari Eidi Challenge" "Free Fire Ramzan Night Game Show" where winners will get exciting gifts like in-game diamonds and smartwatches mobile phones and bikes.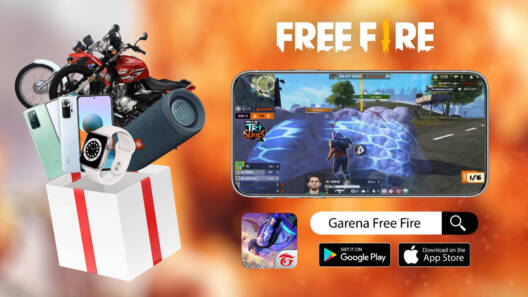 However, what we liked the most about the film was that it correctly portrays how boys play cricket on the streets throughout the night until Sehri.
Kids having a hard time waking up for Sehri, brothers, and sisters trying to tease each other, and parents; especially mothers complaining about all the hard work she has to do throughout the month.
Garena Free Fire & Magic Cube
Let's accept that we all have seen these incidents either happening around us or do them ourselves. The rest of the activities that kids do during the day while fasting have also been beautifully directed.
At the end of the film, a Magic Cube is introduced making the viewers intrigued to know what will it bring for Garena Free Fire's players.  The exciting game show will be aired on Saturdays at 9pm for the next two weeks.
It was a treat to watch the brilliantly conceptualized film, scripted, directed, so what are you waiting for?
If you haven't watched the movie Ek Ghar ki Kahani Ramzan Ki Mehrbani yet do so with your friends, family, and especially with your siblings, using the link given below and give your review, as such content should always be encouraged. 
What do you think of the story? Tell us in the comments section below.