Final before final, last night two rivalries clashed before the big night and rehearsed the whole game and Chelsea ruins Manchester. The final Premier League stage has begun, many of the teams played their game to retain or climb up the points table and avoid relegation.
As mentioned Manchester City visited their last final stage before celebrating their premier league title at Chelsea and believe it or not the home side ruined the trophy celebration.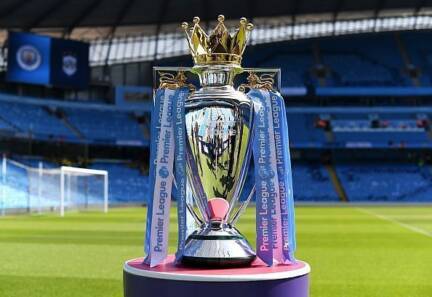 Every fan out there hooked up, because it was the match that everyone looking forward to it and both teams will be facing on 30th May in Istanbul for the Champions League Final.
Chelsea Ruined Manchester City's Celebration:
Pep Guardiola's side visited Stamford Bridge with much hope to win their last seasonal match and go home. That's what happens in the early first half of final before final, Manchester City as it ruins Chelsea was attacking furiously and Chelsea was struggling.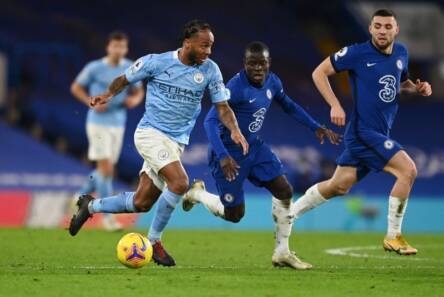 Their struggle exhibited clearly when Raheem Sterling scored the first goal and gave an exceptional lead to his side.
There's an awesome opportunity that came for Manchester City before the end of the first half in the matter of penalty.
Sergio Aguero one of the finest strikers in Manchester city's squad missed the penalty by doing cheeky chips and Mendy caught it.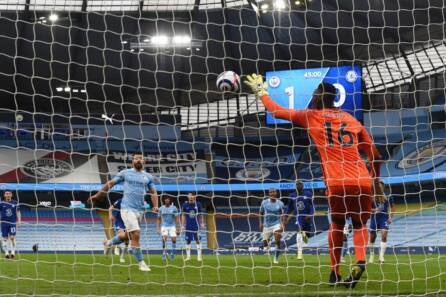 No one expected, such kind of penalty from the star player who's about to leave the club in the summer.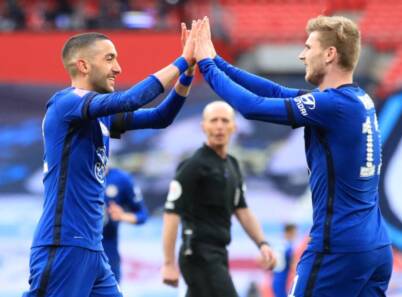 In the second Chelsea played very differently, players were aggressive and tried to strike more than the first half. In the 63rd minute, Hakim Ziyech equalized the game and gave hope to his team.
Before the extra minute, Raheem Sterling fell in Chelsea's territory but the referee didn't show any interest and even VAR also denied the penalty appeal.
On that Pep Guardiola got furious and his frustration raised higher when Chelsea broke the deadlock and made their winning path.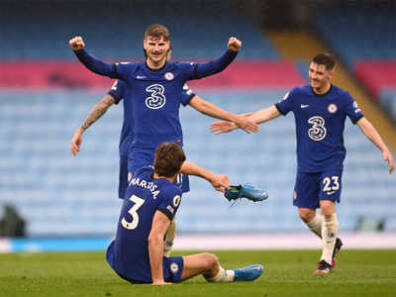 After that Chelsea became more rebellious, Tim Werner, Hudson, and James tried to press the visitors. Their pressing worked out in the late extra minute when Alonso scored with the sweet finish and beaten Ederson.
Thomas Tuchel showed the world, that why he's the best coach for Chelsea in every manner.
Managers Post-Match Talk: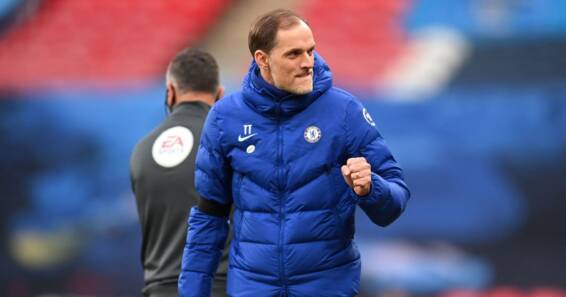 After the match, Thomas Tuchel shared his thoughts on Raheem Sterling's red card, VAR decision, and victory.
"I think we were lucky that it did not take too much to come back and stay in the match because we were lucky enough to not be 2-0 down."
It was not a tactical problem, it was not a big drama out there in the first half, it wasn't just the last three or four minutes.
We had an individual situation with Andreas [Christensen] where he slipped and unfortunately got a bit injured and we conceded a goal.
Unfortunately, it can happen, it should not happen but it can at any time.
Then suddenly we were one man down and it was in this moment when we had one player less we lost a bit of the structure and conceded a very, very harsh decision. I am very happy Mendy kept us in the game.
If he gives it live because it's his impression, okay maybe it's not worth overturning it from VAR. If he wouldn't whistle it live in his first impression, I think it also wouldn't be worth overruling from VAR so it was a pretty tough one.
Pep Guardiola Defends Sergio Aguero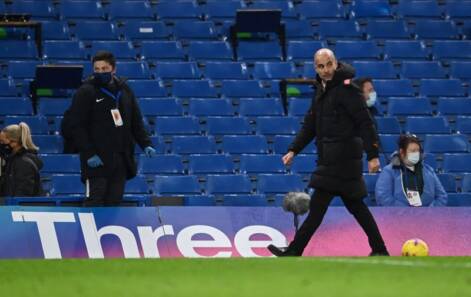 On the other hand, Pep Guardiola defended Sergio Aguero on his penalty miss and said "It's his decision,"
"The taker makes the decision. I always tell him to take one decision and take it fully convinced.
"He tried to do it this way. Nothing to add."
"It was a tight game, but in general we played good," he added. "We miss our chance in the last minute of the first half with the penalty.
"They are a top side and we were playing better. We were in a good position but in the end, they score.
"It's a penalty. That's all. It happens, it's football. We will try next time to score our penalty. That's all I can say. I saw on the TV it was a penalty."
Since Thomas Tuchel arrived, his side had beaten Manchester City in two important matches and stunned them. Will they learn from their defeat or repeat the same stuff in finals too?
Everyone's waiting for the showdown, where every key player will play their role, will Pep Guardiola lift the champions league trophy or Tuchel will make history?
What do you think of the story? Tell us in the comments section below.