How on earth Simpson has predicted the future so accurately that no one saw it coming? In the past years, so many futuristic things took place, and later we found that Simpson has already predicted in one of their episodes.
From death to the world entering to Metaverse. They have done it again, as the show has also predicted the death of Queen Elizabeth and it's been viral all over social media platforms.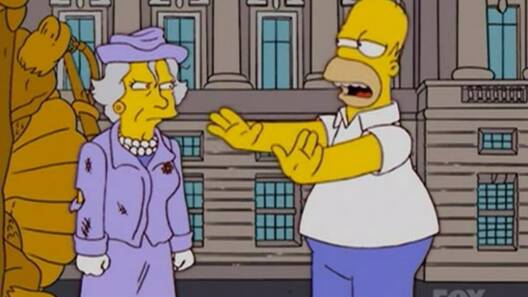 It's shocking and scary. Because their predictions are getting right on point and no one knows what else they have predicted.
False Simpsons Predicted Queen Elizabeth's Death
A few days ago, the Queen of England, Elizabeth passed away and the new Prince Charles was crowned as the new King. A Funeral took place and mourning messages were sent.
But out of nowhere a clip went viral in which a cartoon predicted Queen's death and it was none other than Simpson.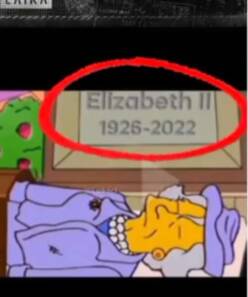 Guess what? Simpson's prediction gone wrong, in the tiktok version there was a small label can be seen on the wall behind the animated Queen, with the date "8.9.2022" on it, appearing to reference the day of Queen Elizabeth's death.
That label does not appear behind the Queen in the original episode.
In one of the episodes of Simpsons, Homer accidentally entered Buckingham palace and hit the Queen's cart. With that, Queen's cart went on fire and guards arrest Homer in an attempt to kill the majesty.
Simpsons Previous Predictions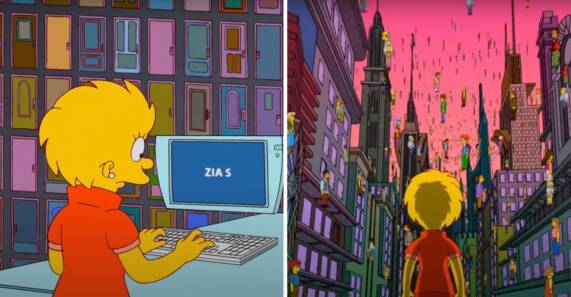 It's not the first time that Simpson got an accurate prediction and became more popular for predicting the future.
This year's big Russia invasion in Ukraine was also predicted in 1998 and the future of Metaverse was also predicted by them.
What do you think of the story? Tell us in the comments section below.