The Crimea Bridge attack today became one of the biggest disasters in the Russia-Ukraine War. Crimea Bridge connects Russia to Moscow-annexed Crimea and it's the main key supply route for the Kremlin's forces in the war with Ukraine.
On Monday, one of its sections blew up, it caused killing a couple and wounding their daughter.
The RBC Ukraine news agency reported that explosions were heard on the bridge, with Russian military bloggers saying two strikes.
Russia has been pretty dominant ever since the Russian army invaded Ukraine. Back in April 2023, a Russian missile attacked Ukraine causing nineteen casualties.
Crimea Bridge Attack
As per the reports, Russia, Moscow has blamed Ukraine for the blast and allegedly accused UK and USA's involvement.
But Kyiv hasn't released any official statement on the incident.
The Kerch Bridge, which was inaugurated in 2018, allows for both road and train connection between Russia and Crimea, a region of Ukraine that Moscow's military has controlled since 2014.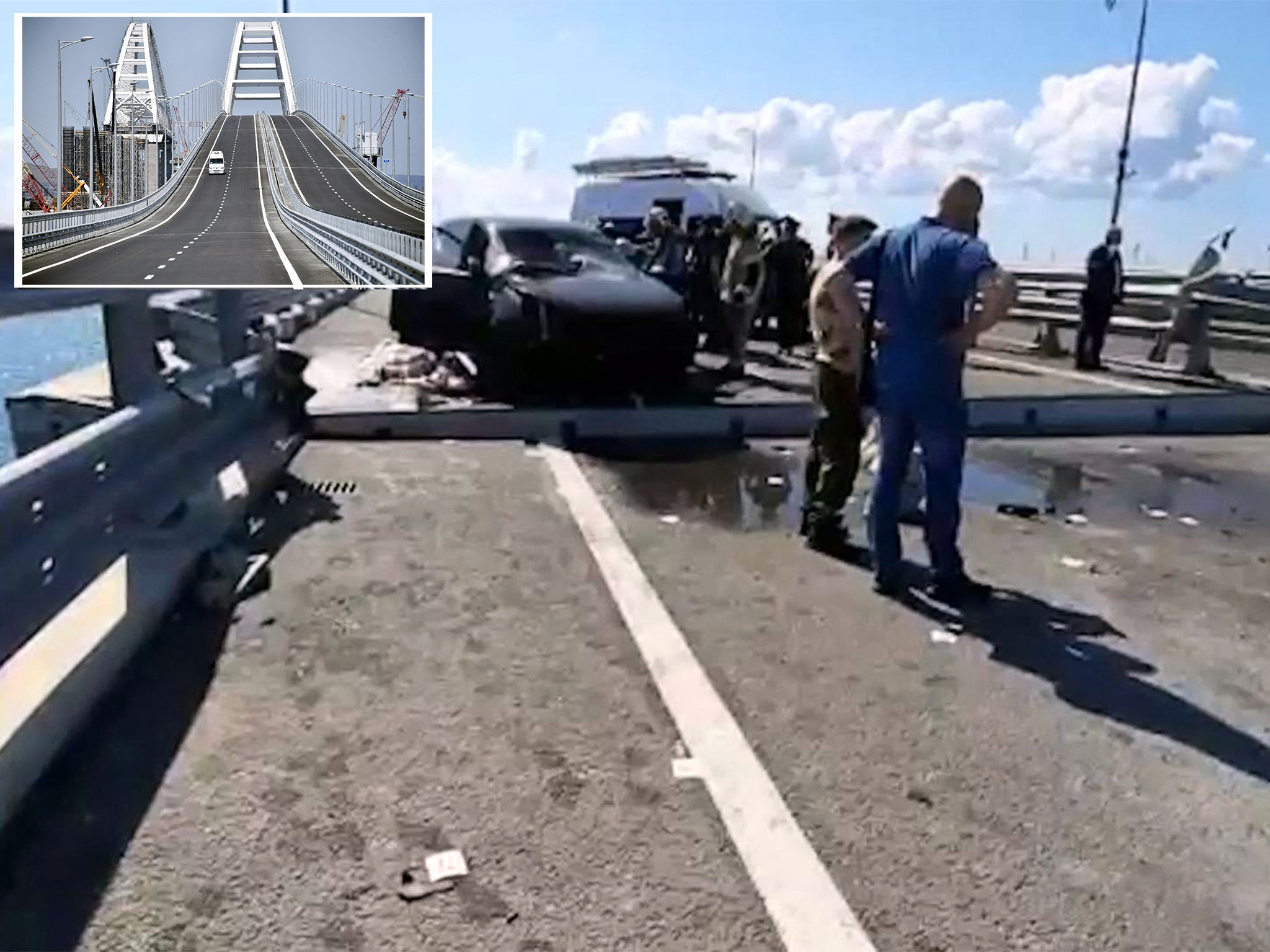 The bridge is a crucial supply for the Russian forces in Ukraine.
The bridge suffered damage, according to Russian authorities, after one of its sections was blown up, killing two people and wounding a child.
Russia's National Antiterrorism Committee said the strike on the 19km (12-mile) Kerch Bridge was carried out by two Ukrainian sea drones.
If you don't even know why Russia invading Ukraine, then you must know everything about what does Putin want?
What Actually Happened?
Two strikes were reported on the bridge on Monday at 3:04 am (00:04 GMT) and 3:20 am (00:20 GMT), according to Grey Zone, a popular Telegram channel connected to the Wagner mercenary group.
A part of the bridge was shown tilted and hanging down in a video published by Crimea 24 online news channel, but there was no sign that any of it had fallen into the water.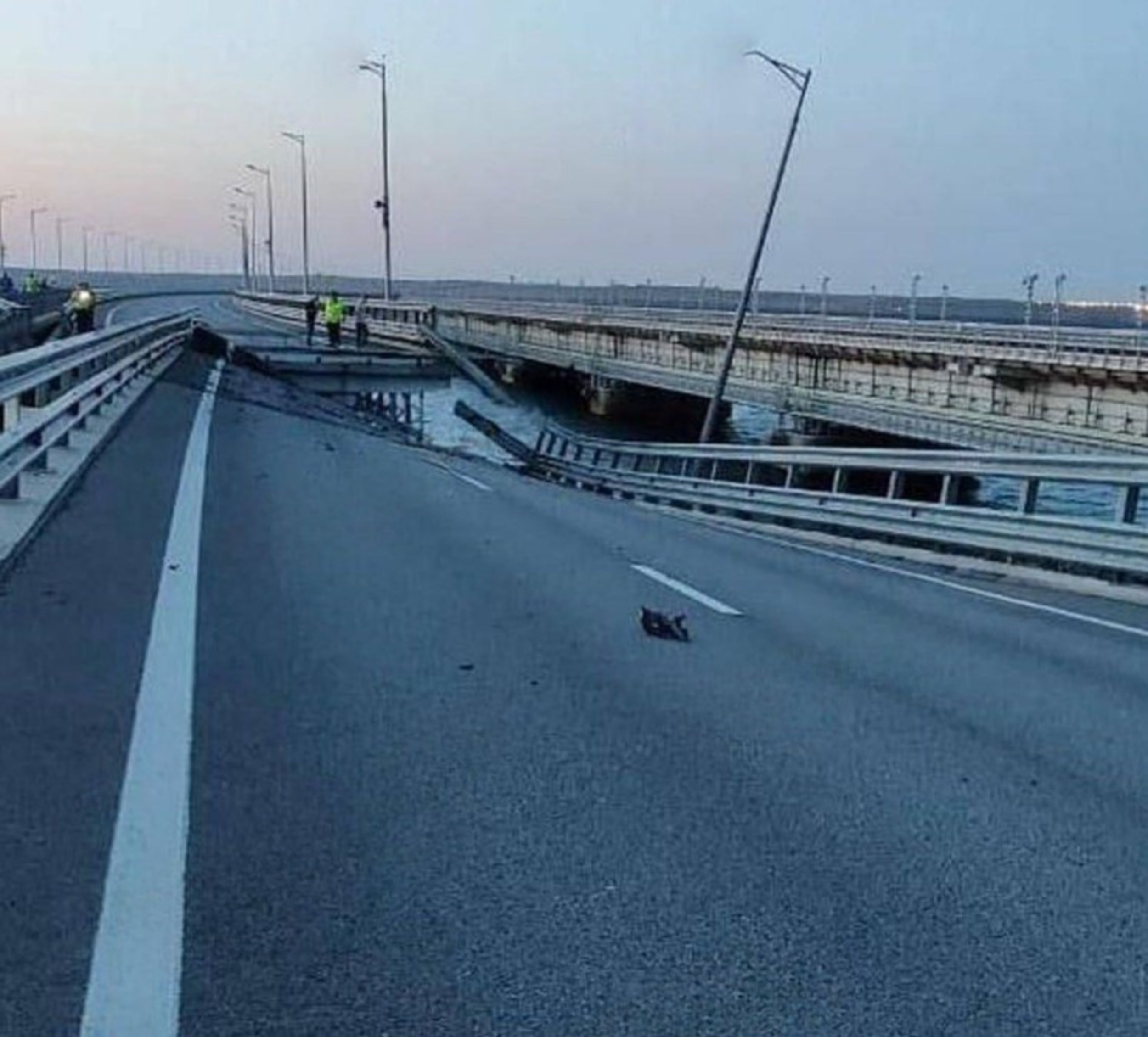 According to Russian authorities, a part of one of the two road connectors' decking was destroyed but not the piers during the attack.
After being stopped for roughly six hours, rail service started up again later on Monday morning.
Russian President Vladimir Putin described the incident as "another terrorist act" by Ukraine and called for stricter security at the bridge.
"Russia's response will of course follow," he said in televised comments.
What do you think of the story? Tell us in the comments section below.