Many celebrities took to the streets in support of ousted former Prime Minister Imran Khan at the Pakistan Tehreek-e-Insaf (PTI) Jalsa in Karachi on Saturday. 
PTI Chairman Imran Khan on Saturday evening claimed that the "imported" government was trying to push his party out of the political arena through the foreign funding case. Therefore, for the sake of fairness, the court cases against PPP, PTI, and PML-N must be heard together.
Addressing a massive public gathering at Karachi's Bagh-e-Jinnah, the former prime minister thanked the people of the metropolis for coming out of their houses to show support for him. According to him, the purpose of his visit to Karachi was not in the interests of the PTI but was for the sake of Pakistan and the future of its children.
Khan also shared that since a "strong and powerful" Pakistani community lived in the United States, he believed in establishing congenial relations with all countries.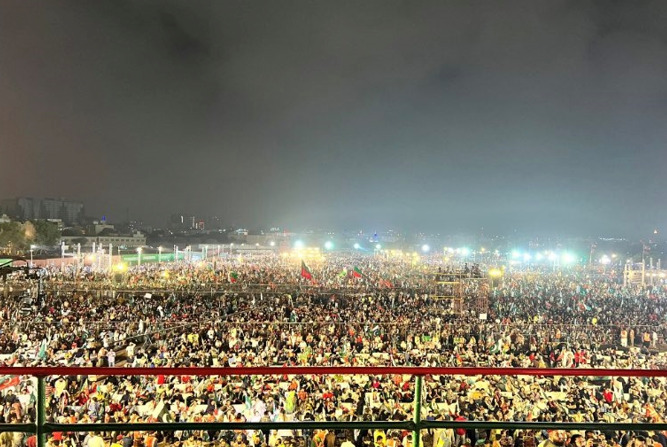 The Sinf e Aahan actor Syra Yousuf, Feroze Khan, Mariyam Nafees, as well as couple Sarwat Gillani and Fahad Mirza were among the many actors spotted at the mega event.
Celebs spotted at the event
Syra Yousuf took to her Instagram to share a picture with the national flag in hand, quoting Jinnah in the caption, writing, "There is no power on earth that can undo Pakistan".
Her sister, hairstylist Palwasha Yousuf also took to the photosharing app to share pictures of the group heading to the gathering, held at MA Jinnah Road.
The Aye Musht e Khaak actor Feroze Khan took to his Instagram stories to share views from the stage, as well as videos of Khan at the event.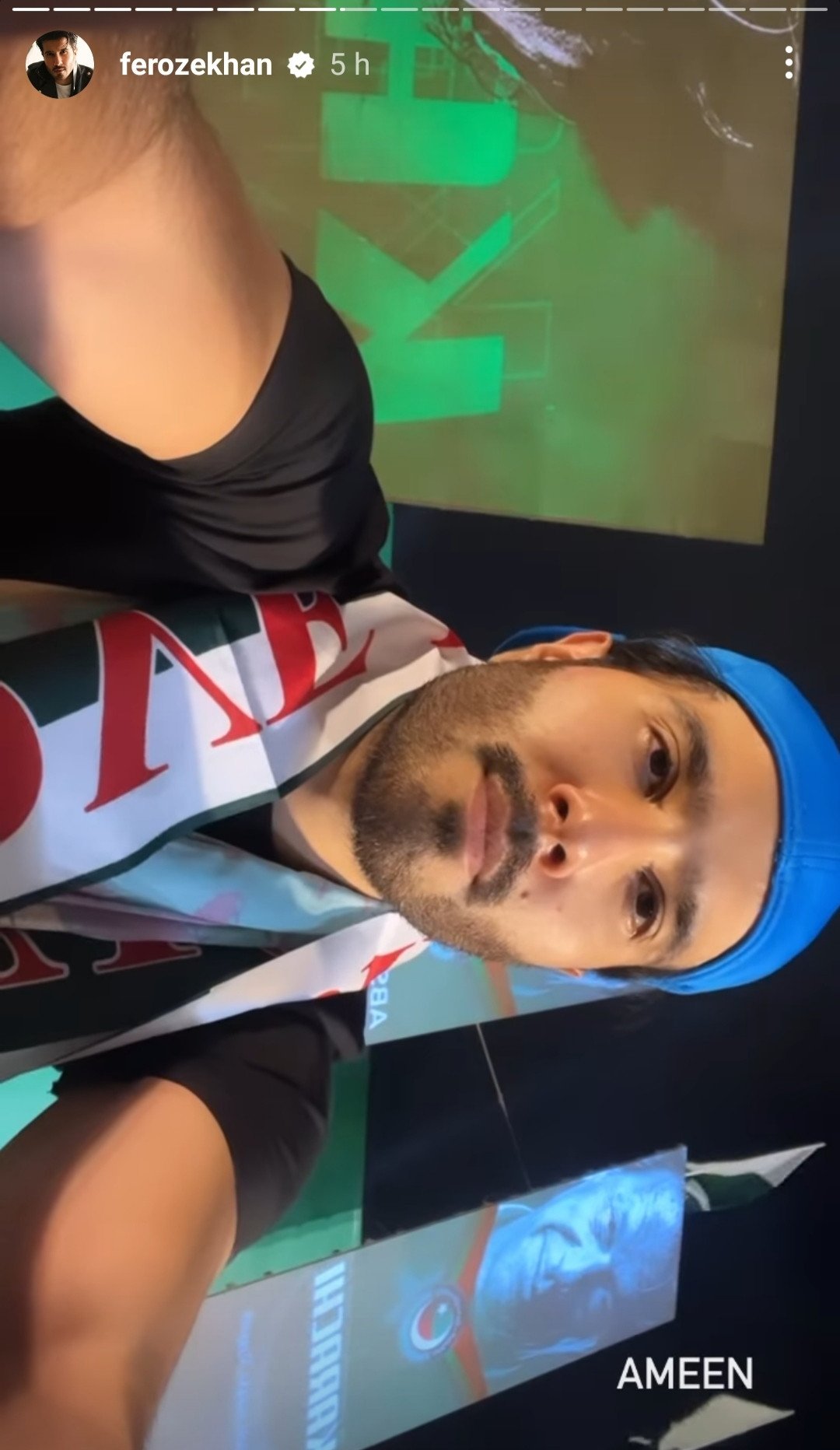 Actor Mariyam Nafees and filmmaker husband Amaan Ahmed also shared pictures from the stage, wearing PTI colors around their necks.
Celebrity couple Sarwat Gillani and Fahad Mirza were also present at the Jalsa with Pakistani flags in hand. Fahad wrote on his Instagram stories along with a picture of him and his wife, "Pakistan Zindabad. To see this passion, this fervor, this national unity for the first time in my life was an awe-inspiring experience!" 
Singer and actor Haroon Shahid came with his family to the venue, posing with his kids in a picture posted on his social media. 
PTI MNAs had walked out of the halls earlier, with Shah Mahmood Qureshi announcing that they were resigning en masse from the NA.
PML-N President Shehbaz Sharif became the 23rd prime minister of Pakistan after 174 lawmakers voted in his favor after PTI MNAs boycotted the election.
What do you think of this story? Let us know in the comments section below.