Addressing his supporters at a political power show in Karachi, PTI Chairman Imran Khan on Saturday asked if his now-dissolved government was up against a foreign "conspiracy" or mere "interference". 
At the much-anticipated rally at Karachi's Bagh-i-Jinnah on Saturday, Khan touched upon Maj Gen Iftikhar's differentiation between the two terminologies.
"Karachi, I thank you from my heart," Khan said in his opening remarks in the port city. "I have come to talk about some very special things because the problem is about your and your children's future."
"[…] There was a conspiracy against this country at a very vast international scale," he said as he explained his political philosophy while dealing with foreign affairs. "[…] I'm not anti-India, anti-Europe, or anti-US. I'm with the humanity of the world, and I'm not against any nation. I want friendship with everyone but slavery with no one."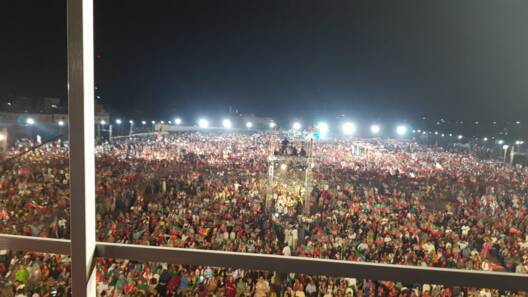 Khan claimed that it came to his knowledge three to four months back that the turncoats who eventually left his party as well as some journalists had started having meetings at the US embassy. "A journalist told me that 'a lot of money is being spent on us'. Thus, the conspiracy had been in the works for a while, and then our US ambassador meets Donald Lu."
"I, till today, have never broken Pakistan's law. […] I'm the only politician to have been declared sadiq and ameen by Pakistan's Supreme Court. I knew that the match was fixed but what pained me is that the courts opened up at midnight. It will remain with me for the rest of my life."
'You cannot be neutral'
Khan asked why the judiciary did not take suo motu notice and get the cable investigated when the then deputy speaker gave his ruling on a foreign conspiracy and why it remained silent "when an open market was set up and politicians were being sold".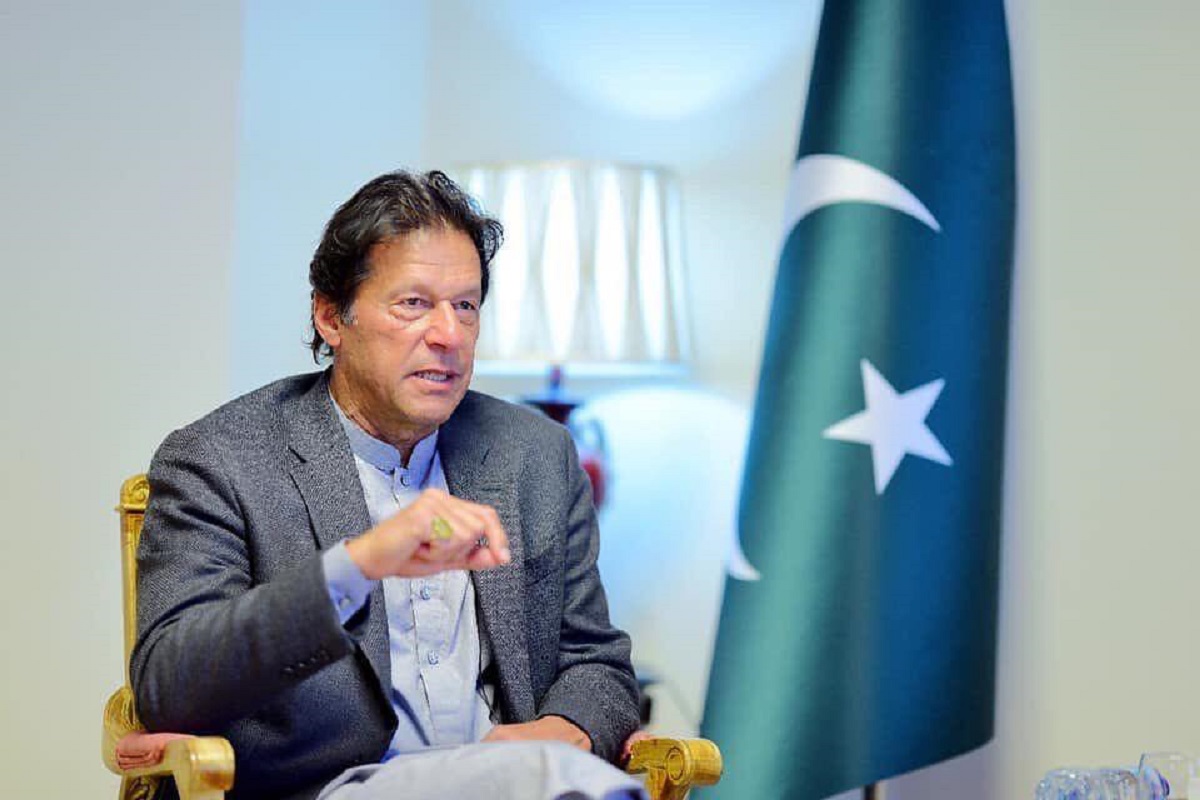 The PTI chairman said he stood by his decision to say "absolutely not" to the US when asked for military bases. "A country's prime minister is like the father. The 220m people were my responsibility, and to take them into someone else's war was my responsibility. I will never sacrifice my people for another country."
Khan slammed Shehbaz Sharif, his successor in the top office. The PTI chairman identified Shehbaz's elder sibling Nawaz Sharif as the "mastermind of this conspiracy". "Entire Pakistan's justice system is on trial. Can it stand against these powerful thieves or not? I ask the courts and NAB… what will you do?"
Khan told his followers that God has given them two paths to choose from. "There is no other third path. You cannot be neutral." He demanded that a judicial commission be made under the chief justice of Pakistan's supervision to decide on the merits of his claims regarding the cable and foreign conspiracy.
Additionally, Khan demanded that the foreign funding case against his party be heard together with similar cases against PML-N and the PPP. Lastly, he urged his supporters to "remain peaceful and not engage in politics of confrontation".
In Pictures: Celebs Join Massive Crowds In Karachi Streets In Support Of Imran Khan
What do you think of this story? Let us know in the comments section below.