Careem has never been a stranger to innovative marketing techniques. From their highly-amusing rishta aunty to the controversial bride campaign, they have found ways to keep customers on their toes and marketeers on the lookout.
Another such effort was made recently by Careem when a robocall was made to specific customers who had not used their platform for some time in order to try and win them back.
One of the customers received such a call from Zeeshan Baig, Careem's Country General Manager, who talked about the latest trust and safety measures Careem is taking to ensure a better experience for customers.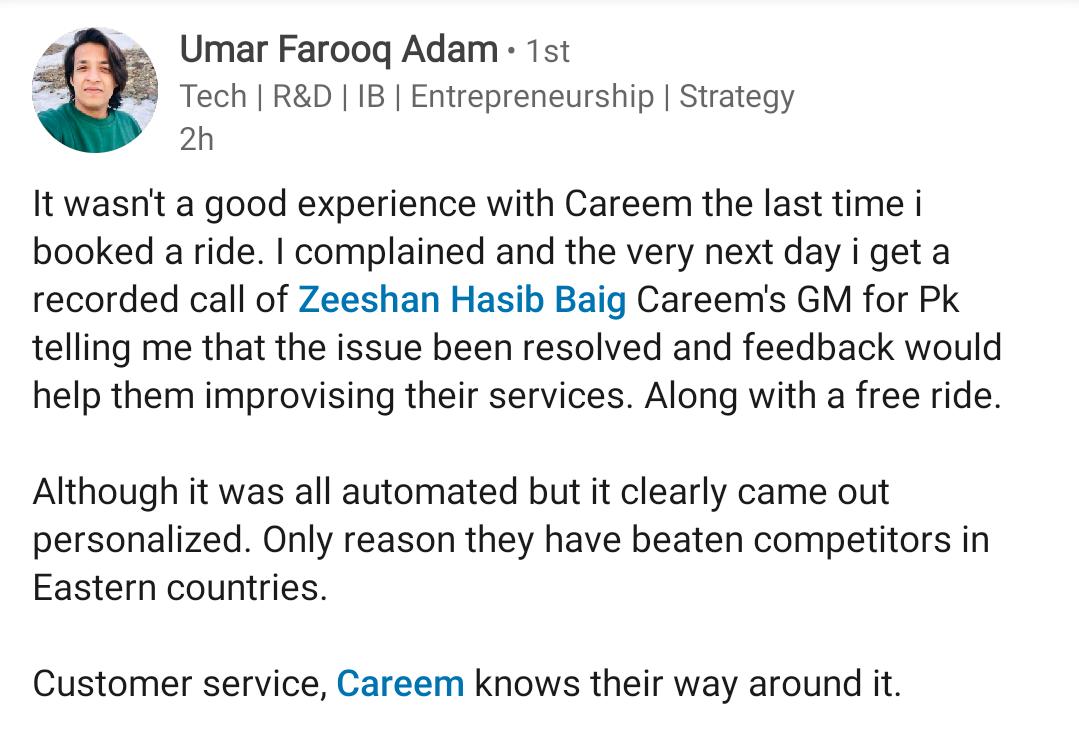 The customer also decided to share the recording with us for a better understanding and shared what Careem had to offer.
Here, listen to this!
The call was used primarily to inform customers about Careem's latest partnership with NADRA's e-sahulat program to make the captain verification process more efficient, the changes they have made in fare calculation as well as the recent launch of Careem Packages and Rewards to help regular customers avail substantial savings.
Last but not least, all customers who received a call could use a unique promo code which would make their next ride free! Pakistan, as a country, is slowly but surely adopting innovative marketing techniques. And robocalls, which are common across the world, are being used from the technology sector to politics.
The last example of such a call we heard was when Prime Minister Imran Khan called on constituents to go out and vote before the 2018 elections.
Kudos to Careem for bringing something new to the marketing ecosystem every now and then.