Traditionally, the 'band, baaja, baraat' is reserved for the groom. However, a bride in India broke the stereotype when she leads her 'baraat' [wedding procession] while riding a horse. Video of the unique ritual won the internet.
A groom entering the wedding venue riding a horse is a very common tradition in India. The groom reaches the venue with his relatives and friends with a bang. They all celebrate the association with a lot of dancing and great music.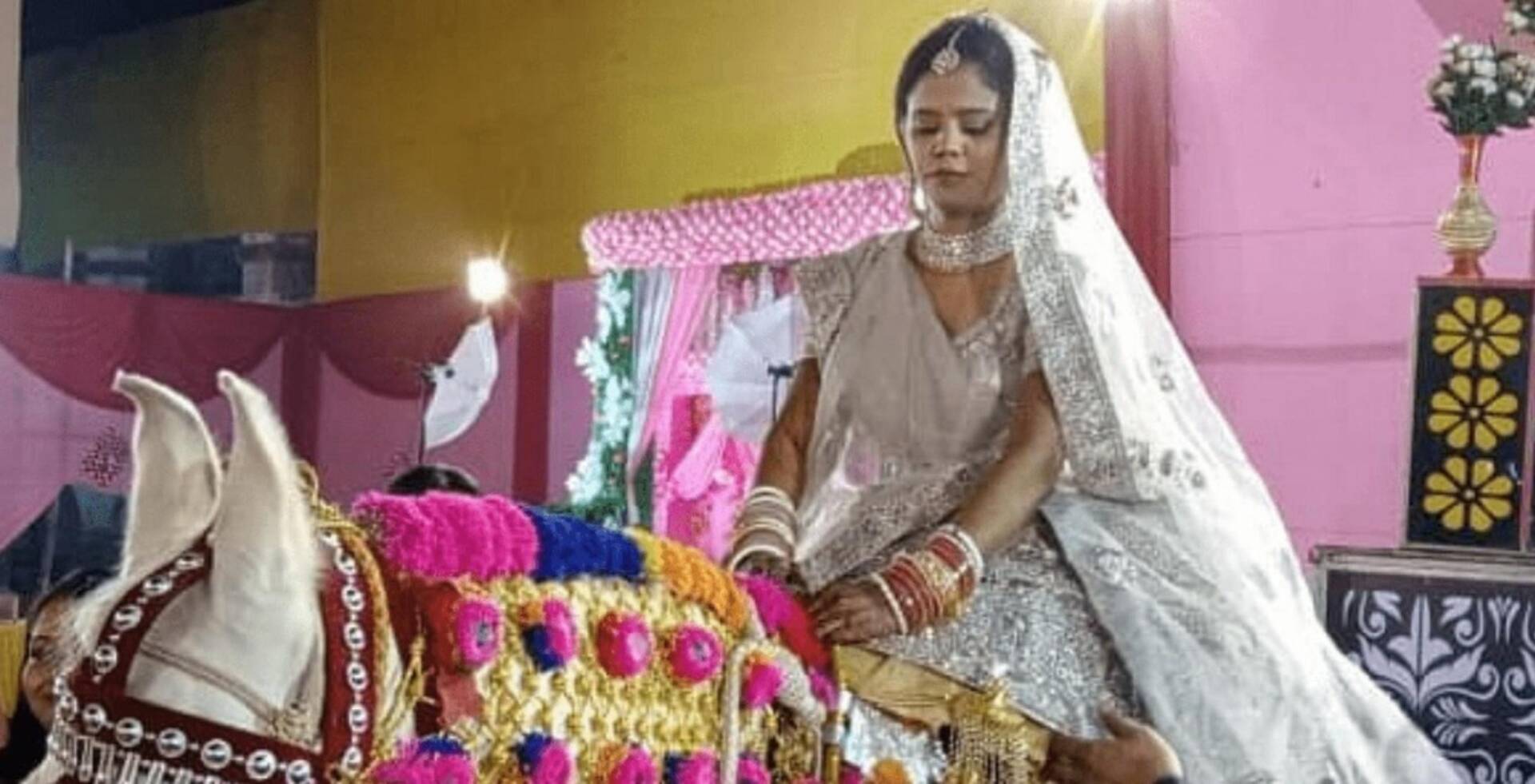 Challenging patriarchy and tradition, a bride turned the tables and rode a horse to her wedding venue. The bride broke all stereotypes as she led her marriage procession on a horse with her relatives and friends following her dancing to the tunes of catchy numbers belted out by the band party.
The bride was clad in a beautiful white lehenga and rode the horse as she leads the baraat to reach the house of the groom, who joined the procession in a car. The video went viral within no time.
It showed the bride dancing on the horseback and having a blast, shedding the coy image of desi brides and enjoying the moment to the fullest. People on the internet were happy to see this bride changing the tradition and challenging century-old traditions.
Have a look at it:
"I am going to get my husband. All the boys go, I thought if I am a girl, why should I not go? I thank my husband that he did not mind this," Guha told a local media outlet.
"Since childhood, Anuskha would question as to why only a groom rides on a mare and goes to the bride's house. Why can't it be the other way round? We used to tell her that these are traditions being followed from generations but could never satisfy her. She always said that she would break the tradition and do the opposite," her mother said.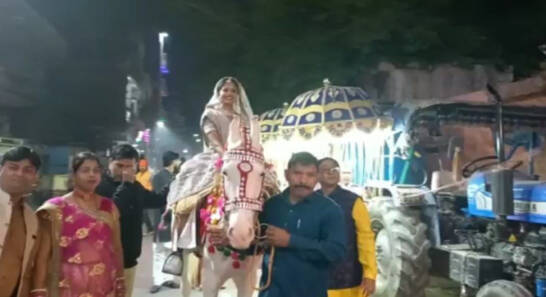 "It is not enough to talk about women's equality and entitlement. We should also practice it and allow our girls to take the procession if they wish. We should let our daughters-in-law also do the same," the groom's father told local reporters.
While we are impressed by her taking such an initiative, we must laud her for managing to sit on a horse while wearing a heavy lehenga.
Another long-awaited wedding of a couple in India recently was drawn to a halt when the father and mother of the groom and bride ran away together in a bid to rekindle their lost love. In another dramatic wedding, a bride who got into a violent argument with her groom ended up marrying her cousin.
What do you think of this story? Let us know in the comments section below.