In a bizarre turn of events, a bride in India ended up marrying her cousin after she got into a violent argument with her proposed groom. The incident occurred in Tamil Nadu, where a bride left her groom after he slaps her for dancing at a wedding function, she then marries her cousin.
The wedding was scheduled for January 20, arranged by their families. However, during a wedding function held on January 19, the woman arrived dancing along with her family members.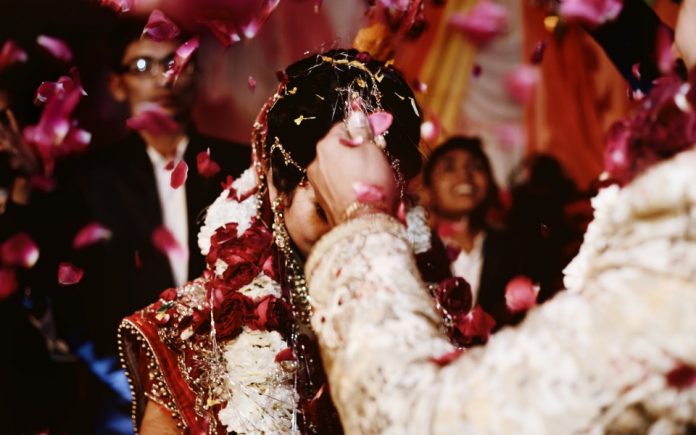 Seeing the bride dance did not go down well with the groom. He was miffed at her for dancing in front of his whole family. The annoyed groom got into an argument with the bride and called her out for dancing.
The argument, however, escalated further and the groom slaps the bride. Annoyed at the groom's behavior, the bride slapped him back. This story had all the elements of a theatre drama. There was a live audience, there was music and a lot of pomp. Except the happenings were not staged, they were real.
The groom's ill-treatment of the bride did not sit well with her father who called off the wedding and asked the groom and his family to leave. The father of the bride, a well-known businessman refused to accept how the groom treated his daughter in front of him.
Bride ties the knot with her cousin
He dialed some of his contacts and held discussions with his kin. The father later arranged the marriage of his daughter on the marked date to her cousin, who belonged to the same town. The proposal was accepted by the daughter and the duo got married at a temple on January 20.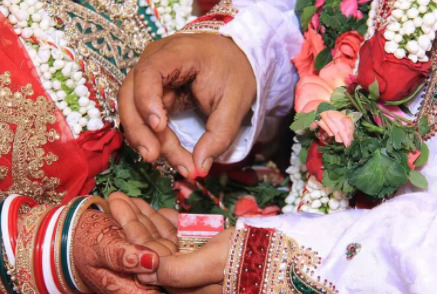 Following the incident, the groom lodged a complaint with an all-women police station seeking compensation of INR7 lakh, which was spent on the wedding arrangements. The girl's side has also registered a complaint stating that he had verbally and physically abused her, reports Indian media outlets.
Weddings in India are known for their extravaganza and a hearty dose of humor, drama, and suspense. If anything, Indian weddings are never short of action. In another bizarre case, a 22-year-old Indian bride walked out and called off the wedding ceremony after her groom, as well as the baratis turned up drunk at the venue and tried to force her to groove to the music on stage before the exchange of vows.
A recent wedding also witnessed a peculiar turn of events when the ex-boyfriend of a bride crashed the wedding and put sindoor forcibly on her head.
What do you think of this story? Let us know in the comments section below.