What a night for football lovers, two big teams clashed after defeating several teams in their group and managed to reach the round of 16.
Brazil vs South Korea was one of the most anticipated matches, a team with young skilled, and experienced faced underdogs and then the rest of history.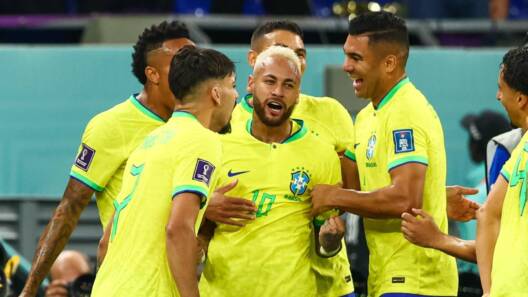 Brazil in the early stage of the game started their strategy and dominated the Korean side badly. From Vini to Neymar everyone was pressing and trying to dismantle the Korean defense.
And Brazilian players surely did it in their style and outnumbered them. Goals showered in the first half for Brazil and South Korean players were helpless.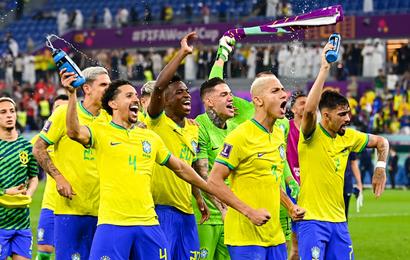 It was a one-sided fair wouldn't be an understatement at all. Brazil's win over Korea portrays a perfect picture of the Quarter Final knockout stage.
Brazil Beats South Korea & Through The Quarter-Final Stage
Within seven minutes of the first half, Vini Jr. with calm and composure put the ball in the net and broke the deadlock.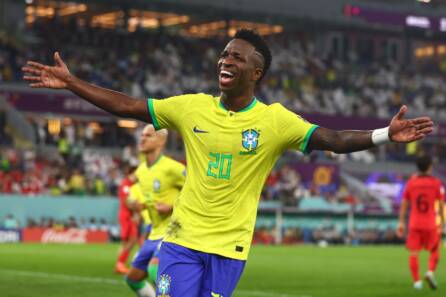 Brazil's dominancy continues and they were making as many chances as they could and managed to find the right spot of the net.
Right after four minutes, Brazil was awarded a penalty and thanks to Richarlison's aggressive interception made the Korean defensive side foul on him.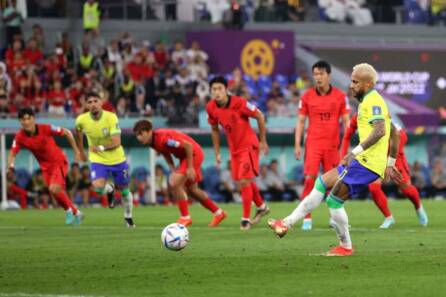 Neymar Jr. stepped in to take the penalty, he looked so calm like never before and beautifully chose the right spot to give his side two goals lead.
At that point, the Korean side started their aggressive gameplay and made Brazilian defenders defend their goal.
But no one could stop Brazil's delegated attack, in the 29th minute Richarlison juggled the ball on his head and then with a quick gorgeous play scored the third goal for his nation.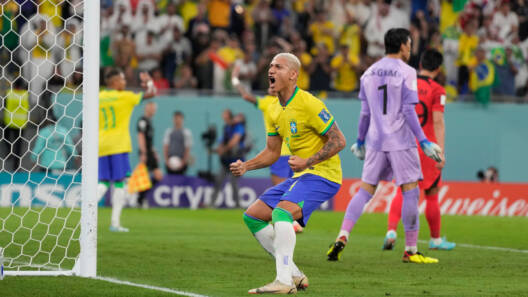 He scored two FIFA World Cup goals for himself and managed to put his other goal in the top 10 goals category as well.
Brazil's every player was interested to have their piece goal before half time Vini Jr. made a brilliant play and with a cheeky chip found Lucas Paqueta who found the left bottom corner to score his first FIFA World Cup goal.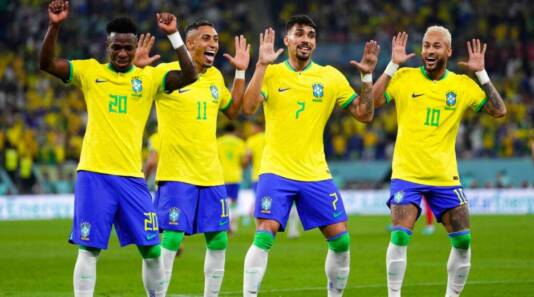 At that point, the picture was clear in every manner because there was no point South Korea would recover from this kind of scoreline and equalize it. However, they didn't let Allison keep a clean sheet and scored one goal.
It was a big moment for the Brazilian side, the way they have shown true football with proper team play and their attack won everyone's heart.
Brazilian Head Coach Tite Recalls Meeting Pele
Brazil coach Tite recalled his emotional first meeting with Pelé and sent the soccer great well-wishes Sunday ahead of Brazil's game against South Korea at the World Cup.
Tite said Pelé, who has been hospitalized with a respiratory infection in Brazil, was the only person who ever made him nervous before they were introduced.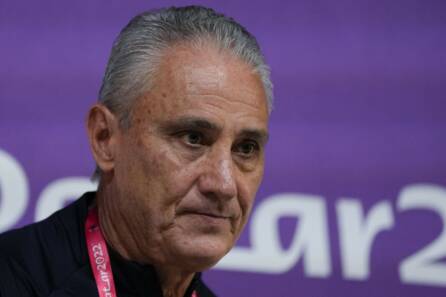 "I was shaking, my hand was sweating, my heart started beating faster," Tite said without revealing when the meeting took place. "I was about to have the opportunity to hug Pelé."
"Get well, Pelé," Tite said.
Yesterday, Croatia and Japan faced each other which got very emotional. The game went into penalties after scoring one goal each from both ends.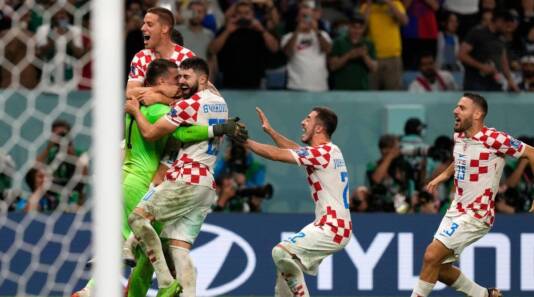 Livakovic was the main one who became the hero for the Croatian side as he saved three crucial penalties and stood like a warrior in front of the goal. Japan indirectly in the group stage knocked out Germany for the second time and shocked the world.
This year's world has been very unpredictable in every way and showcased varieties of surprises from different angles.
Now on Friday 9th of December, Brazil will be facing the Croatian side as it's going to be an epic clash between two of the biggest giants.
What do you think of the story? Tell us in the comments section below.