WARNING: Some viewers may find the content of this story disturbing. Viewer discretion is advised.
In an unfortunate turn of events recently, a child in Karachi fell in the steel rod pillars at an open construction site and had a rod stuck in his arm, passing all the way up to his shoulders. The horrifying incident took place near Nazimabad Saifullah Hotel.
A Facebook group shared details and said, "The accountable should be punished for this incident. Another incident of negligence and carelessness of the administration has been revealed in Karachi. Incomplete development projects have started to play with the lives of citizens."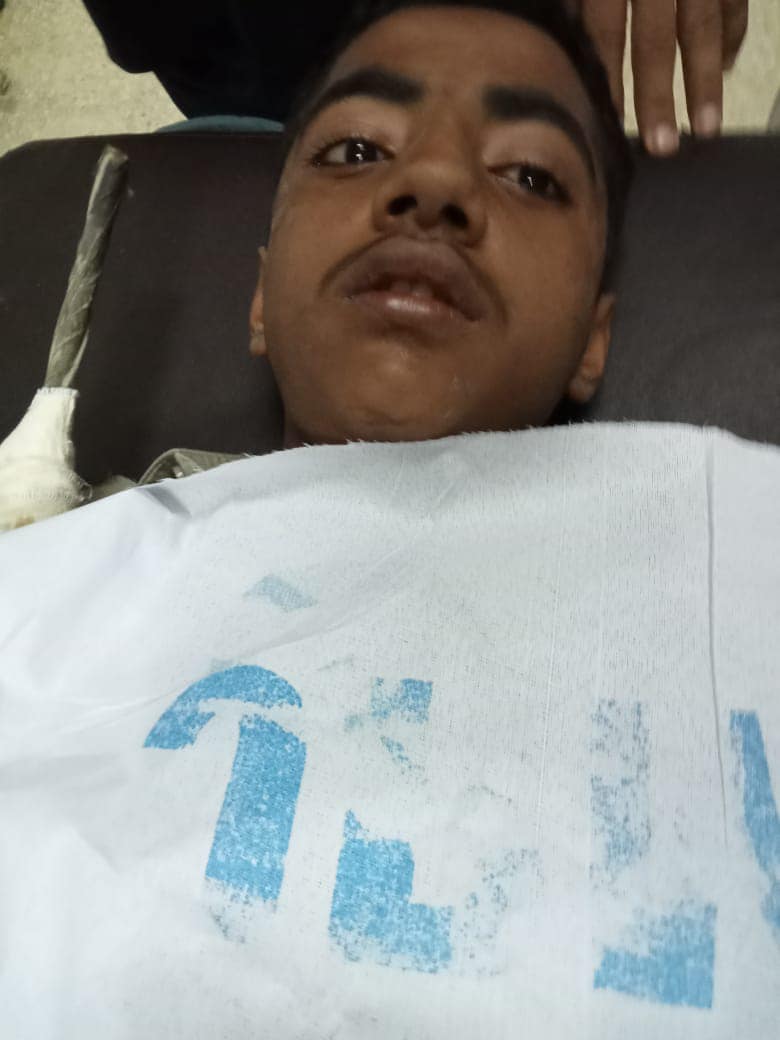 "A child fell in the pillars built near Nazimabad Saifullah Hotel. The child was stuck in the pillars for several hours," added the post.
According to the details, the rod of the pillars entered the child's arm, and so he had to be removed immediately. "To remove the child, the rod of the pillar had to be cut. The injured child was transferred to Abbasi Hospital along with the rod."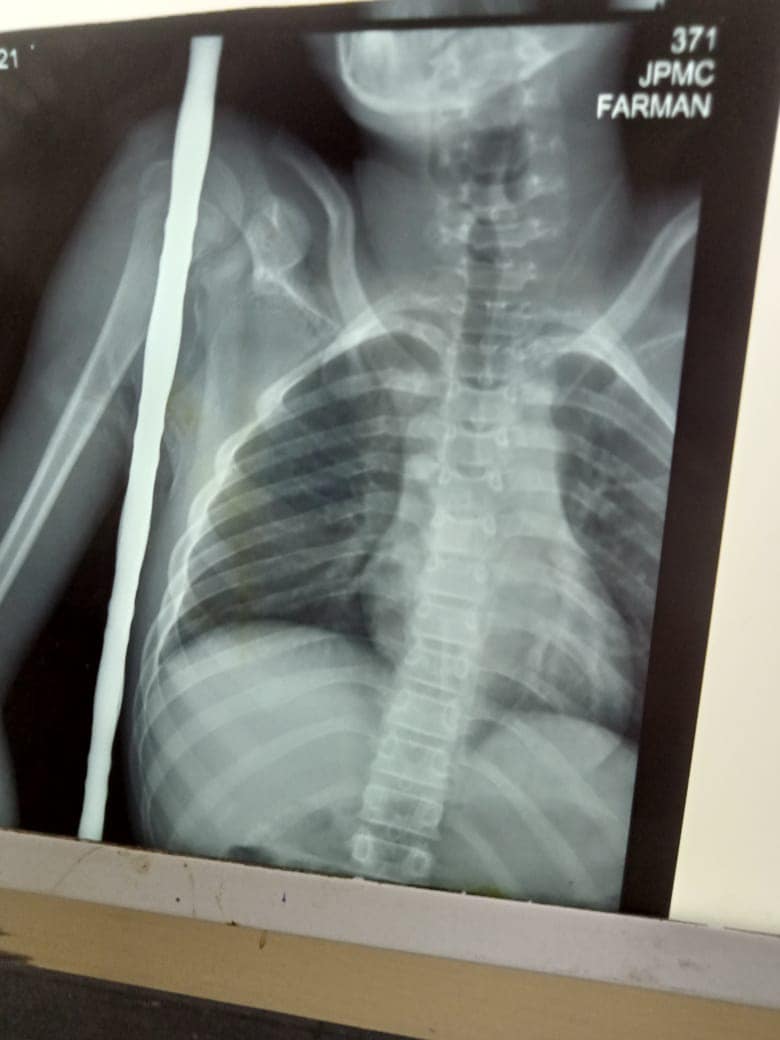 In addition to this, the report added that due to the lack of facilities in Abbasi Hospital, the suffering child had to be referred to a civil hospital. The user further adds that the injured child has been identified as Farman. "He is 12 years old, according to hospital sources," wrote the reporter.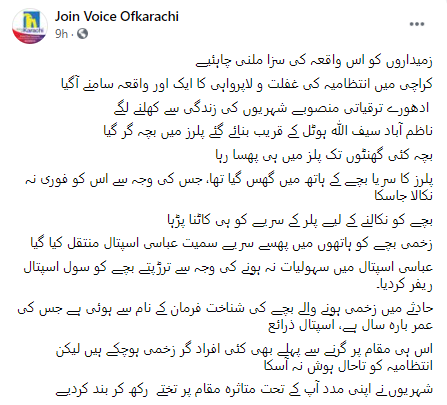 Take a look at the stuck child
WARNING: Some viewers may find the content of this video disturbing. Viewer discretion is advised.
The incomplete and open construction areas jeopardize the lives of common people. As of now, the kid is reportedly under treatment. "Several people have been injured before as well by falling at the same point. Despite all these incidents, the administration has not yet been able to take notice," the Facebook post said, adding that citizens have now covered the pillars to avoid any more incidents by placing seats on the open area.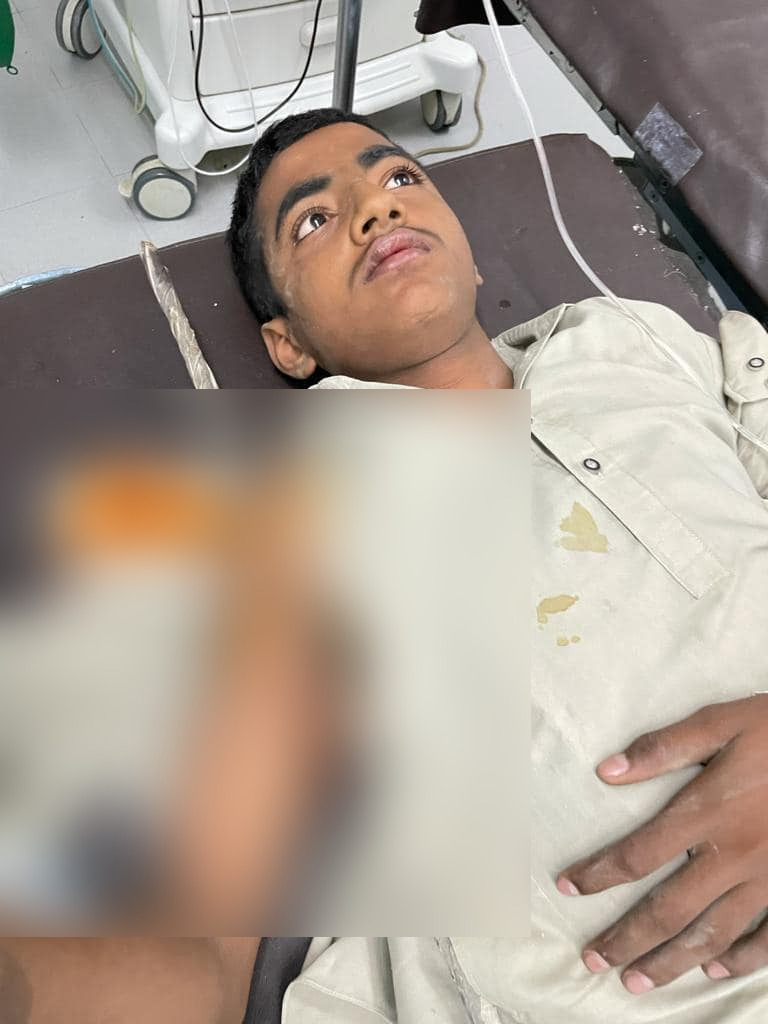 It is pertinent to mention that one particular issue that the authorities rarely focus on is the bad conditions of roads across the city. 75% of areas of Karachi have poor and broken roads. It would not be wrong to say that the authorities responsible for the maintenance of roads in the city are good for nothing.
Such accidents are common unfortunately in Pakistan. A few years back, in a tragic incident, a 4-year-old kid lost his life after falling in an open manhole in Karachi.
What do you think of this story? Let us know in the comments section below.