Incidents of harassing women are becoming more frequent in Pakistan but no one cares. Usually, such incidents end up with the victim women ending their lives. Here are details of another harassment case that happened in the Jhang district of the Punjab province.
According to reports, a girl on Friday committed suicide after a video of her being harassed by some youngsters in Jhang went viral on social media.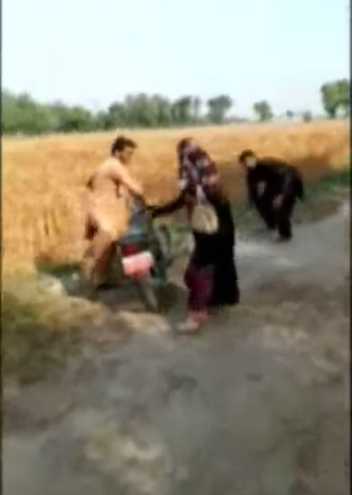 In the viral video, the youngsters are harassing the girl and forcing her to sit on a motorcycle. One of the youngsters also forced the veiled girl to sit behind her with another man filmed the entire episode.
The video was later shared on social media from where it went viral, forcing the girl to commit suicide, an ARY News reports quoted police as saying. The police added that a case had been registered against the youngsters.
Watch the viral video
"We have registered a case on the state's complaint and will proceed against the suspects," said the police. Meanwhile, a suspect was also arrested. However, the family refused to pursue the case against the culprits.
Men seem to take pride in harassing women by all means. Earlier in April, another woman ended her life in Karachi after getting blackmailed by four men with her videos. She also sent voice notes to her sister before committing suicide. Jerking off publically and shamelessly is another way men harassing women. A Lahore woman recently caught one such disgusting bus conductor on camera.
Story Credits: ARY News
What do you think of this story? Let us know in the comments section below.