In the age of media, everybody wants to 'cash in' on controversies or hot gossips. Oftentimes, there is little to no authenticity found especially when it comes to bloggers and mobile journalists who tend to resort to tactics like picking conversations or making assumptions out of context. Being a victim to the same, it seems as though actor Imran Abbas has had it enough with all his marriage rumors, well, this time its with Urwa Hocane!
After coming across rumors of his 'fourth marriage' this year, Abbas took it to Facebook to rant. The dashing actor requested his fans to unfollow click baiters and bloggers for spreading misinformation. "After Alizey Shah, Saboor Ali, Ushna Shah, now its Urwa Hocane, my fourth marriage since January 2021," Abbas wrote.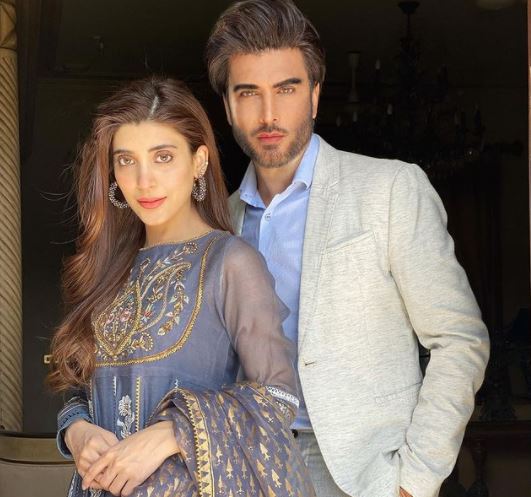 "Don't these bloggers have anything to do or do they think that I don't have anything to do?" he added. "Can we take action against these bloggers-click baiters? It's really shameful to associate any female's name with her co-actor/friend or vise versa."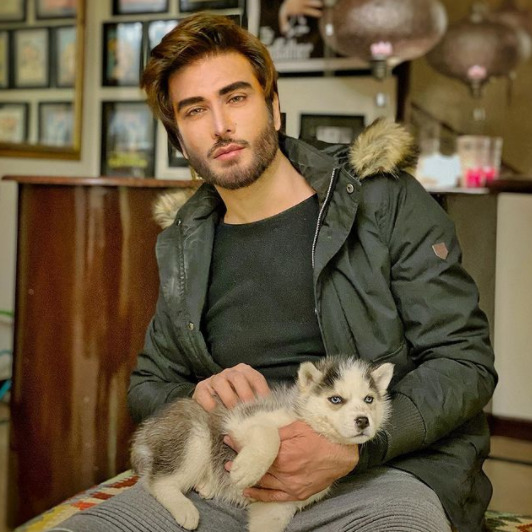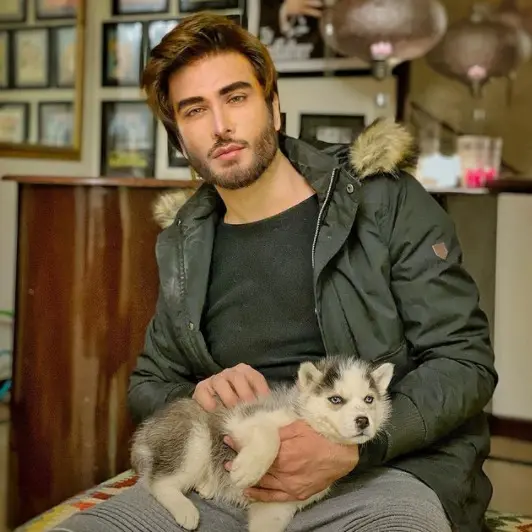 He requested all of his followers to unsubscribe to such YouTube channels, bloggers, or social media pages to let them have the 'taste of their own medicine'.
High time, don't you think?
The Bashar Momin actor Ushna Shah shared his post on Instagram, and added, "Sometimes we laugh it off sometimes it is not so funny. These clickbait headlines travel in the Whatsapp group to our families and it's pretty embarrassing. Can you guys stop already?"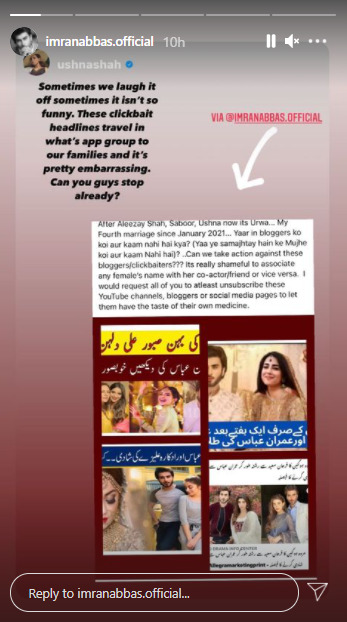 In case you missed out on the latest marriage development in the lives of these two actors, rumor had it that Abbas and Shah tied the knot in a hush-hush ceremony! The news was broken by the most reliable of YouTube channels last week with a fake picture.
Shah was first to notice the news had broken, news that she had forgotten. Immediately, she figured she had to congratulate Abbas, her groom. The Khuda Aur Mohabbat star was quick to respond, clearly finding humor in the entire situation.
Check this out!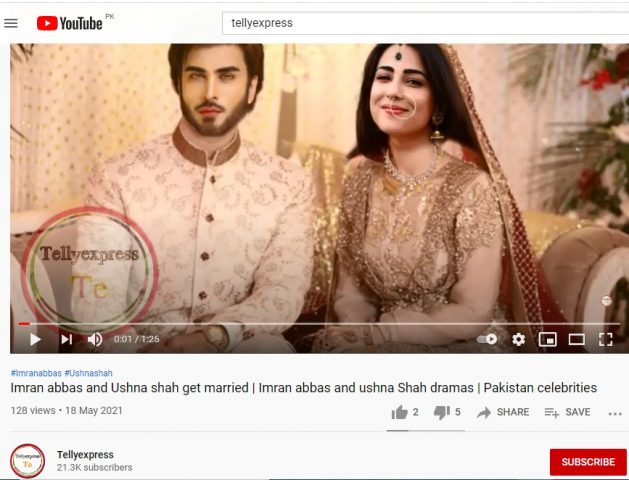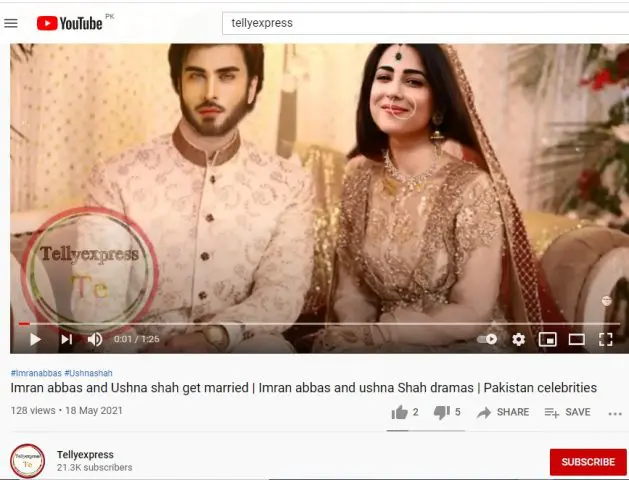 Another rumor sparked later claiming that the two have separated their ways. The duo certainly enjoyed the false rumors, however, looks like things are getting out of hand. This is the third time that Imran Abbas has been alleged to have a marriage, and that too with Urwa Hocane. But he has had enough with all the false rumors now!
Previously, a word on the street had that Abbas was soon to tie the knots with his co-star Alizeh Shah. Fans were pretty convinced to soon hear about their marriage.
What do you think of this story? Let us know in the comments section below.