The internet has been circulating the upsetting information that Pakistani actor Bilal Ashraf's mother has passed away. The story has been making the rounds.
Bilal Ashraf's Mother Passed Away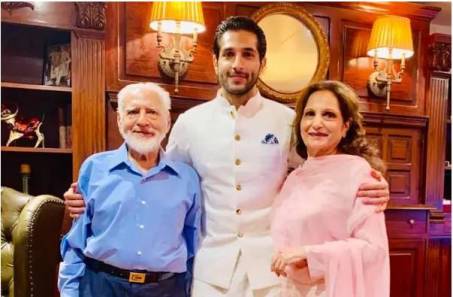 On a social media site, television producer Ehtishamudin broke the devastating news to the online community.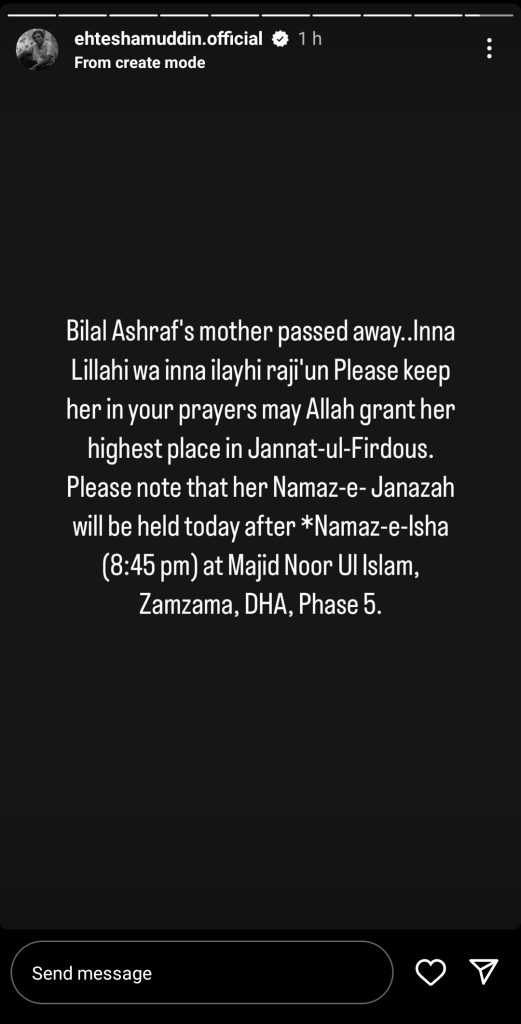 A few while ago, the director of Yunhi posted a tale to Instagram in which she stated that the Aik Hai Nigar actor's "mother passed away."
Following this, he said a dua wishing for her to be granted "the highest place in Jannat-ul-Firdaus." He asked his fans and followers to "keep her in their prayers."
The renowned film director also disclosed information on her funeral, stating that "Namaz-e-Janazah will be held today after Namaz-e-Isha" at Majid Noor Ul Islam in DHA.
An important piece addressing the answer to prayer was written by Bilal Ashraf and published on his blog a few days ago.
See More: Singer Asad Abbas Passed Away After Months Of Struggle
What do you think of the story? Tell us in the comments section below.