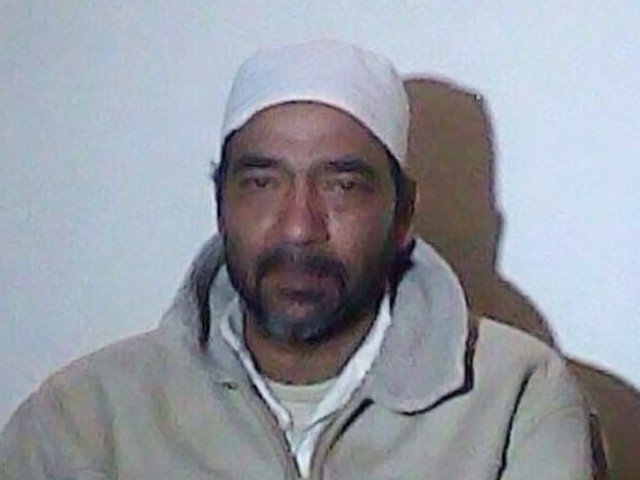 It was like a twist in a movie, when, Muttahida Qaumi Movement's (MQM) convicted worker Saulat Mirza remarked in a supposed video confession that he killed former KESC Director Shahid Hamid on the directives of party Chief Altaf Hussain.
"Altaf Hussain ordered me to assassinate Late Shahid Hamid at Baber Ghauri's residence. The orders are usually given by the Altaf Hussain himself or sometimes through Baber Ghauri."
Saulat Mirza reported that he was allowed to meet his family members in a separate room. Criminals are given a proper protection in jail, comforts, and mostly facilitated, on the orders of Governor Ishratul Ebad Khan.
Saulat Mirza added that Altaf Hussain wants to rule Pakistan all alone, that's why when Mayor Mustafa Kamal started getting hype among people for his work he pulled out of Karachi, he was disgraced and let go of the party. Similar incident happened with Azeem Tariq, when he started getting popular in the early days of MQM. He is dead, by the orders of the Party Leader himself, says Saulat Mirza.
Being used and abused and thrown away was the only thing the party could have done to me, says Saulat Mirza. He conveyed a message to his fellow party members to learn a lesson from his situation.
Saulat Mirza was afraid to give comments, as he wanted his family to be safe from the 'blind minded' party members.
"Hang me later", Saulat Mirza appealed to the court, "let me give you more information".
Altaf Hussain responded to the video saying: "It's all false allegations towards me and the controversies are being placed by Agencies for me."
While giving interview to a television channel Altaf Hussain confessed that he never saw Saulat Mirza before or for that matter didn't even met or spoke to him, as all of this is to defame the leader of MQM.
Baber Ghauri also denied all the allegations against him and refused that he did not order any one to kill anyone.
Saulat Mirza's execution was delayed for 2 days, moments after the confession video was broadcasted.
Thursday Morning Mirza was set to be executed in Mach jail but it delayed on president's order through Balochistan Home Department.
Jailers commented that they are waiting for the orders of the execution from the officials.