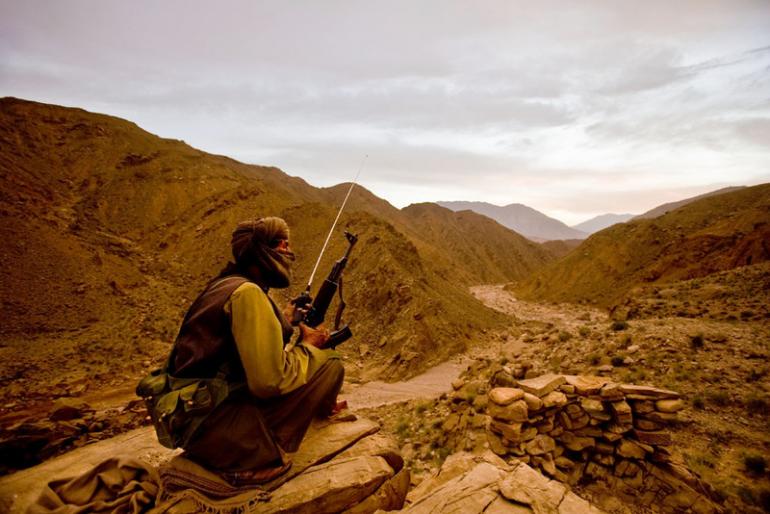 When you think of paradise, what is the first thing that comes to your mind? A beauty-laden landscape, full of resources, yet to be found. The question arises, what if you have already found it but haven't realized its true potential? That is the case with Balochistan.
Amidst the highlands, Pakistan's largest administrative province in terms of area, home to less than 5% of the country's population.
So, what happened? How did we lose track of the renowned goldmine that once our ancestors walked upon? Was it due to our prolific ignorance? Was security the basic issue that forced our conscious away from what could have been a tourist hot-spot?
Twitteratis of Pakistan took a stand – a trend generated from the living rooms, turned the blind eye towards Balochistan's abundant beauty.
From the lush carpeted greens of Chaman, Zhob, Sheerani, to the mountains of Awaran, all and around the beaches of Gwadar and Pasni – in the depth of the Saindak Gold and Copper mines in Chaghai's Reko-diq. Balochistan's unsustainable beauty spreads to every corner, even the barren ends.
Here are some of the most eye-catching paradigms of #BalochistanIsBeautiful
Targets of ethnic genocide, the Hazara of Balochistan find relief in their love for football
Alamdar Road the home round of #Hazara FC Quetta #BalochistanIsBeautiful pic.twitter.com/9LTdqkkJff

— FootballPakistan.com (FPDC) (@FootballPak) January 18, 2015
Come winter, Quetta sparks glimpses of Europe
https://twitter.com/FarhanKVirk/status/556356934517788672
The beaches of Balochistan, home to fishermen and a prolific aquatic wildlife
Gawadar Coast, Balochistan#BalochistanIsBeautiful pic.twitter.com/YPbijbTjUu

— Jazba Junoon (@jazba_junoon) January 17, 2015
A land where love finds a meaning in the heart warming hospitability of people. -Pasni Beach #BalochistanIsBeautiful pic.twitter.com/NRa85rqUIp

— Zohaib Nawaz Tarar (@ZohaibTarar) January 17, 2015
The Hingol National Park is known to support at least 35 species of mammals, 65 species of reptiles and 185 species of birds
https://twitter.com/Mariam_Jamali/status/556382457595826176
Father of Pakistan, Quaid-e-Azam Mohommad Ali Jinnah spent his days of affliction in a wooden cottage in Ziarat
Quaid-e-Azam Residency#BalochistanIsBeautiful pic.twitter.com/URJm6eG5qH

— Shahzeb Zafar (@ShahzebZafarPTI) January 17, 2015
The Pir Ghaib waterfalls, a cascade of old myths rest in the valley of Bolan
#BalochistanIsBeautiful This Piece of Heaven Comes in Balochistan Pakistan pic.twitter.com/XHdfAjcO9p

— Hammad (@DreamzHammad) January 17, 2015
Not to forget the Hannah Jheel – a posh lake in the highlands of Quetta
Hanna Lake, Quetta, Balochistan#BalochistanIsBeautiful pic.twitter.com/ciI0IiPofE

— Jazba Junoon (@jazba_junoon) January 17, 2015
However, these pictures do not do enough justice to the beauty of Balochistan or its people, they act as mere highlights of our ignored benefices.
It's about time we came to our own rescue, saved ourselves from violence and ignorance and reached out to the forgotten. We pray and hope for a prosperous Balochistan, be it through extraction of resources or sponsored tourism.