Poetry, Music, Colours, Wind, Love these are the things that people live for. These are the things that inspire us, soothes our soul and brings the calm within. Just as our body needs food to grow, evolve and prosper, our soul needs food of its own. Human feelings and thoughts are not easy to express in words, not everyone can do that. Be it love, grief, happiness, sorrow, ecstasy! Expressing all this in the amalgamation of beautiful yet powerful words that hit right into your soul is nothing less than art.
If you are having a rough day, week, month or a year this is what you need to read. Something for your soul, to have peace within. Poetry is expressing yourself through soul's most intimate confessions.
14 beautiful couplets
1. "Kon jeeta hai teri zulf ke sar honay tak"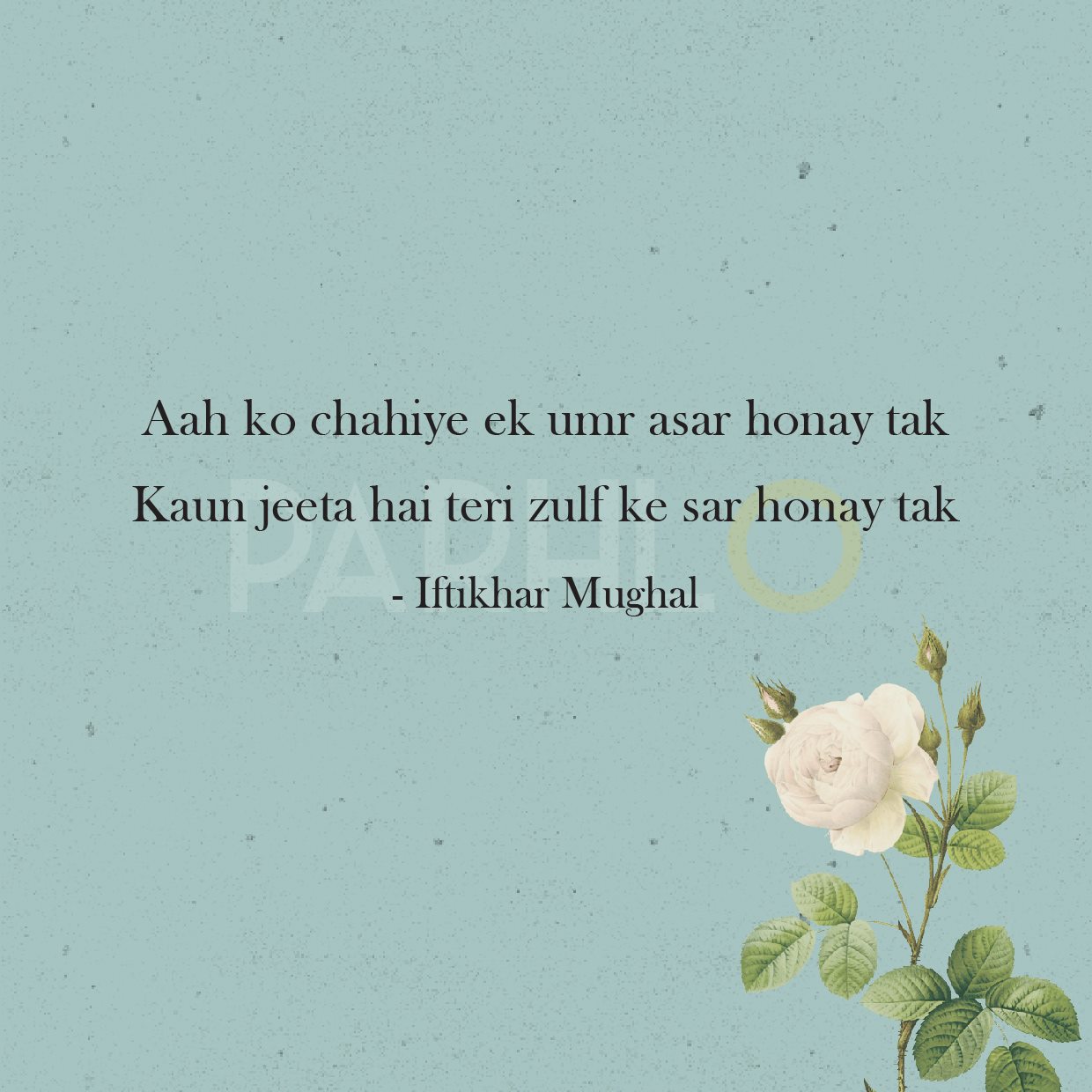 2. "Rahatein aur bhi hain, vasl ki rahat ke siwa"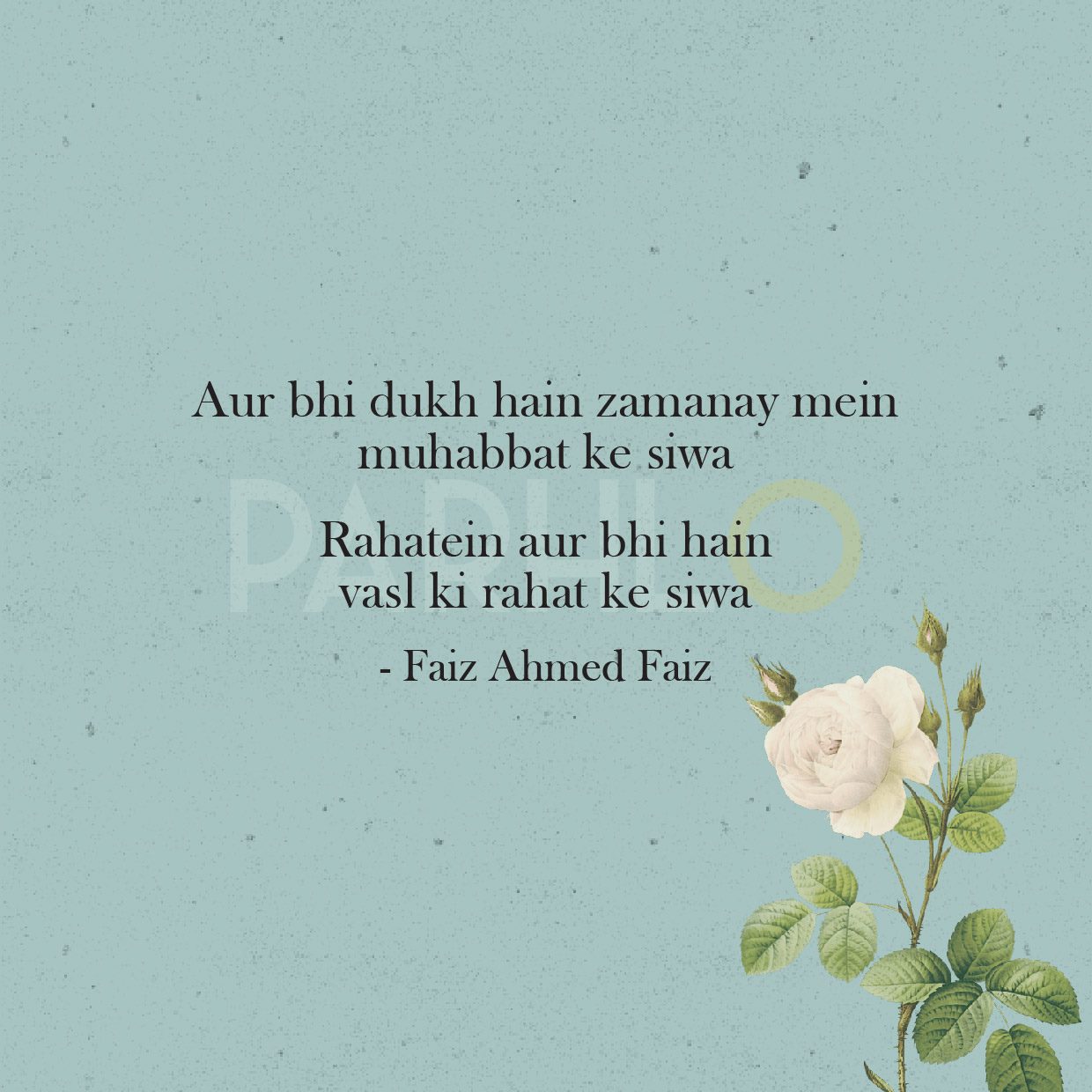 3. "Dil sy jo nikalti hai, asar rakhti hai"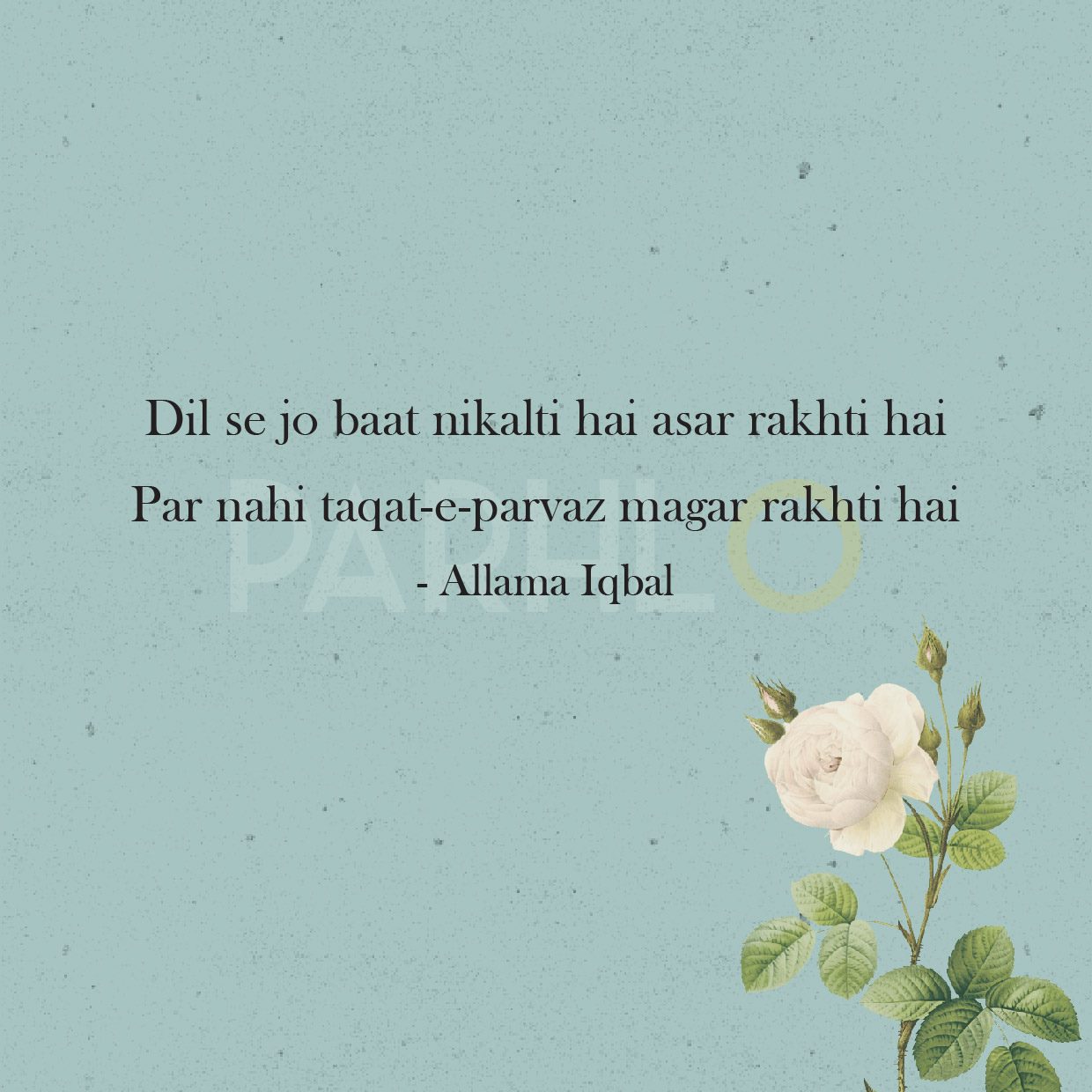 4."Agar wo puch lein humsy"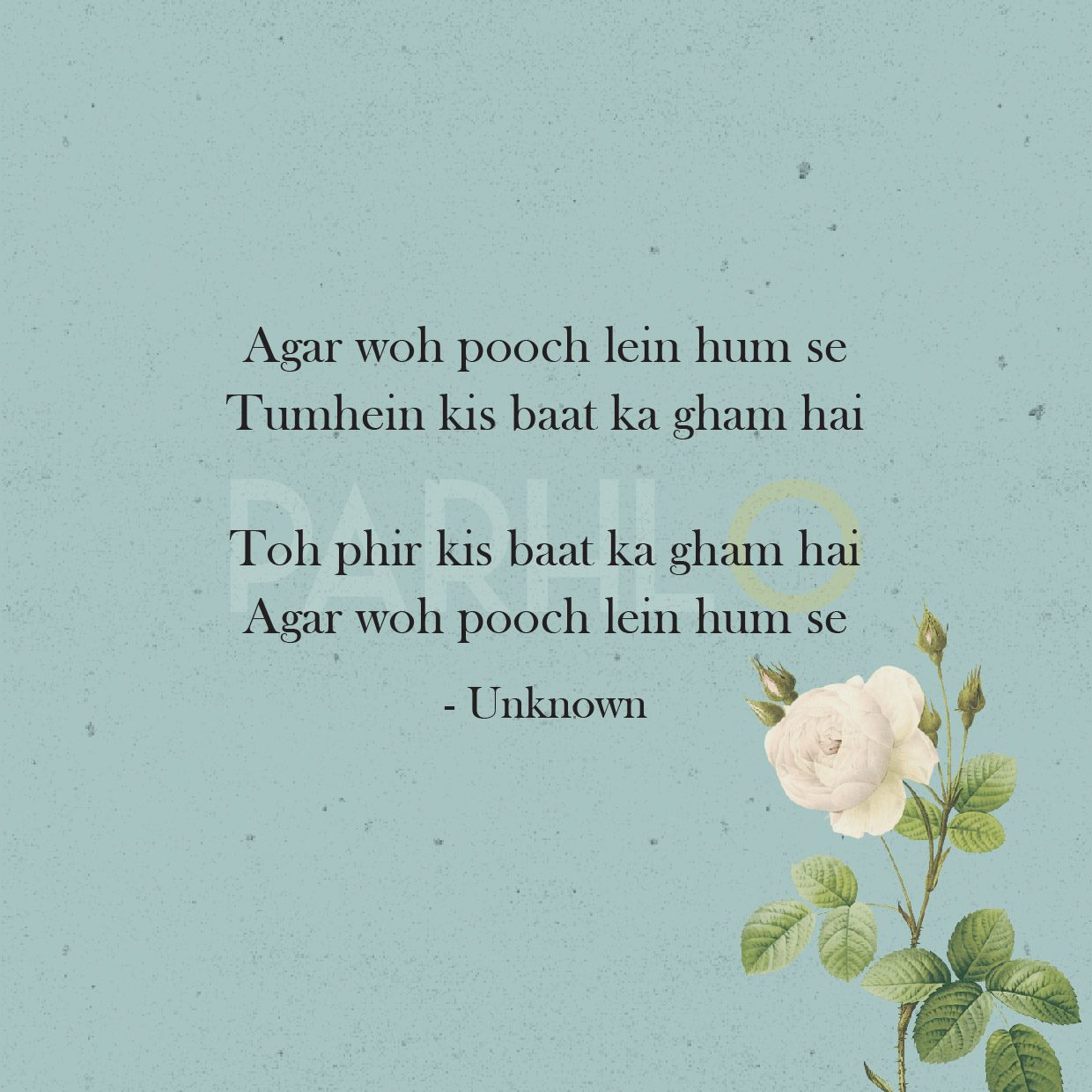 5. "Nahi visal mayassar toh arzu hi sahi"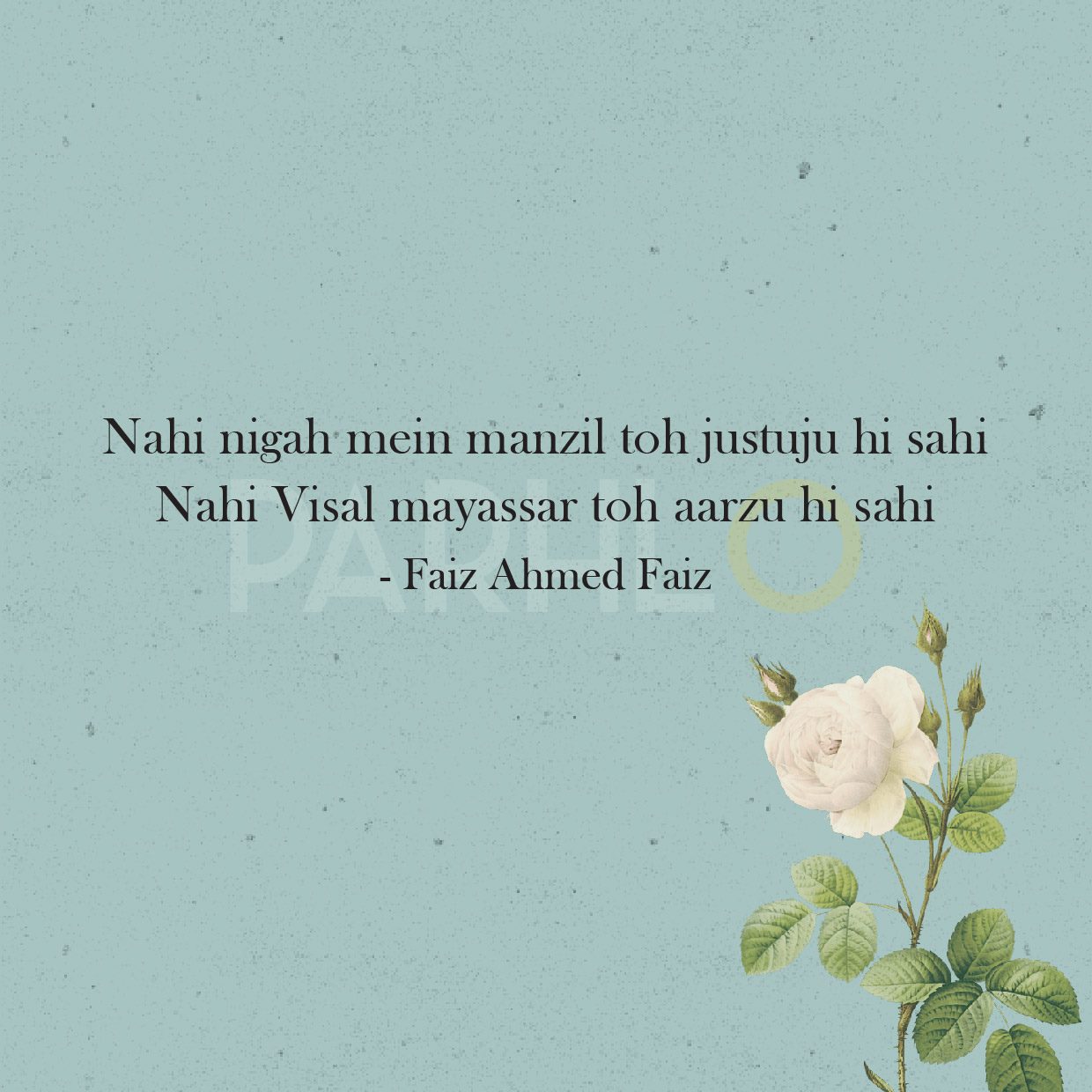 6. "Chala tha zikr zamanay ki bewafai ka"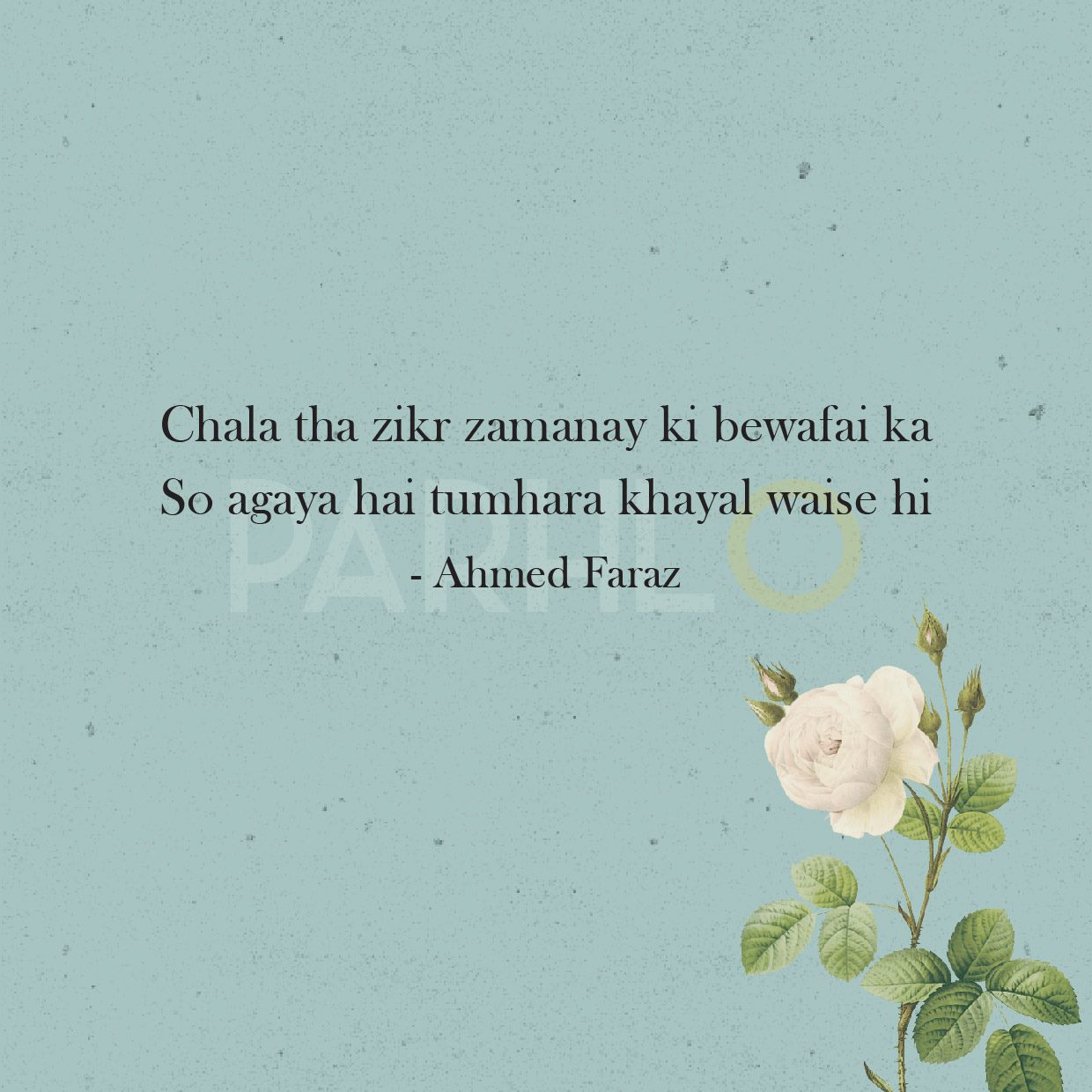 7. "Dil ko khush rakhny ko "Ghalib" yeh khayal acha hai."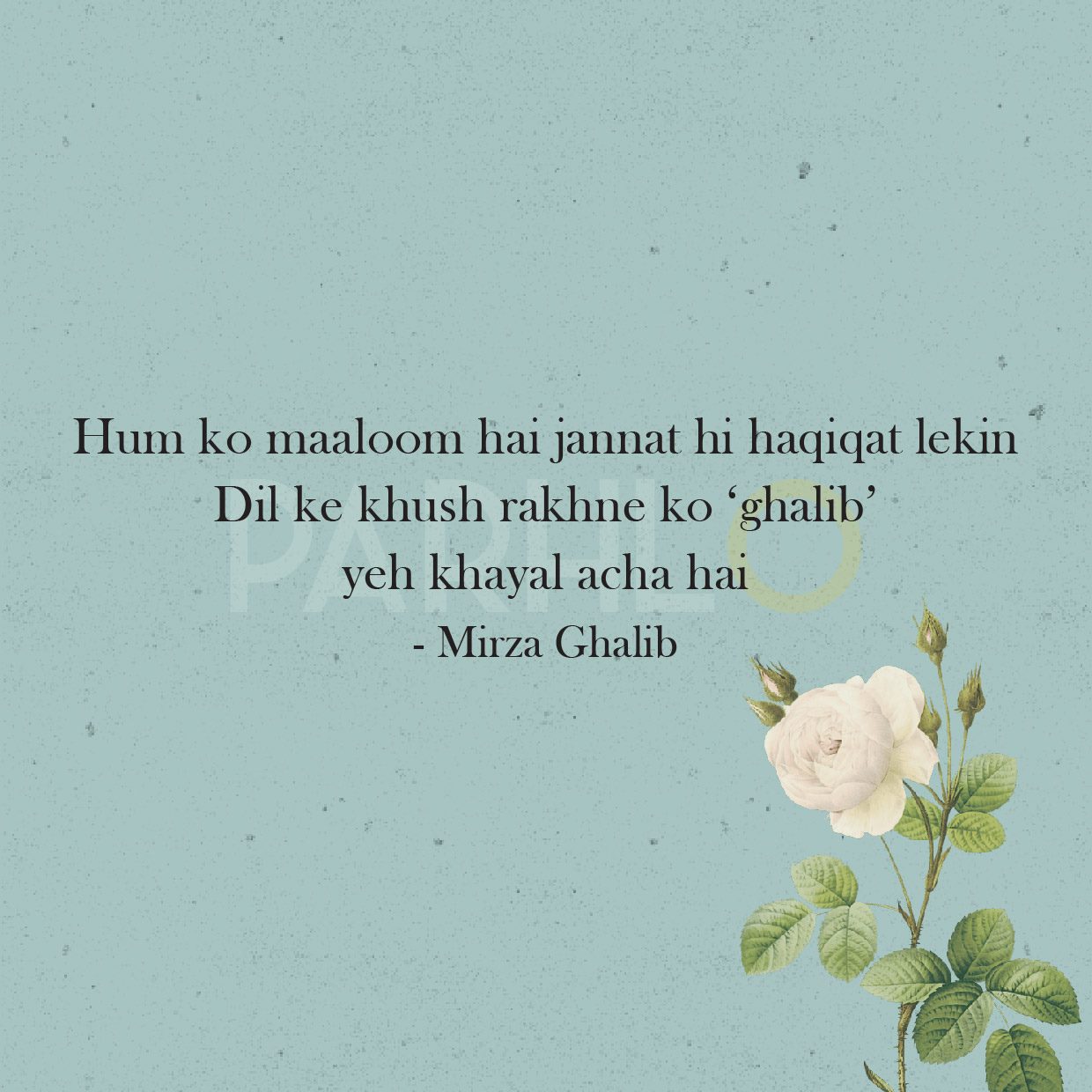 8. "Maktab e ishq ka dastur nirala dekha"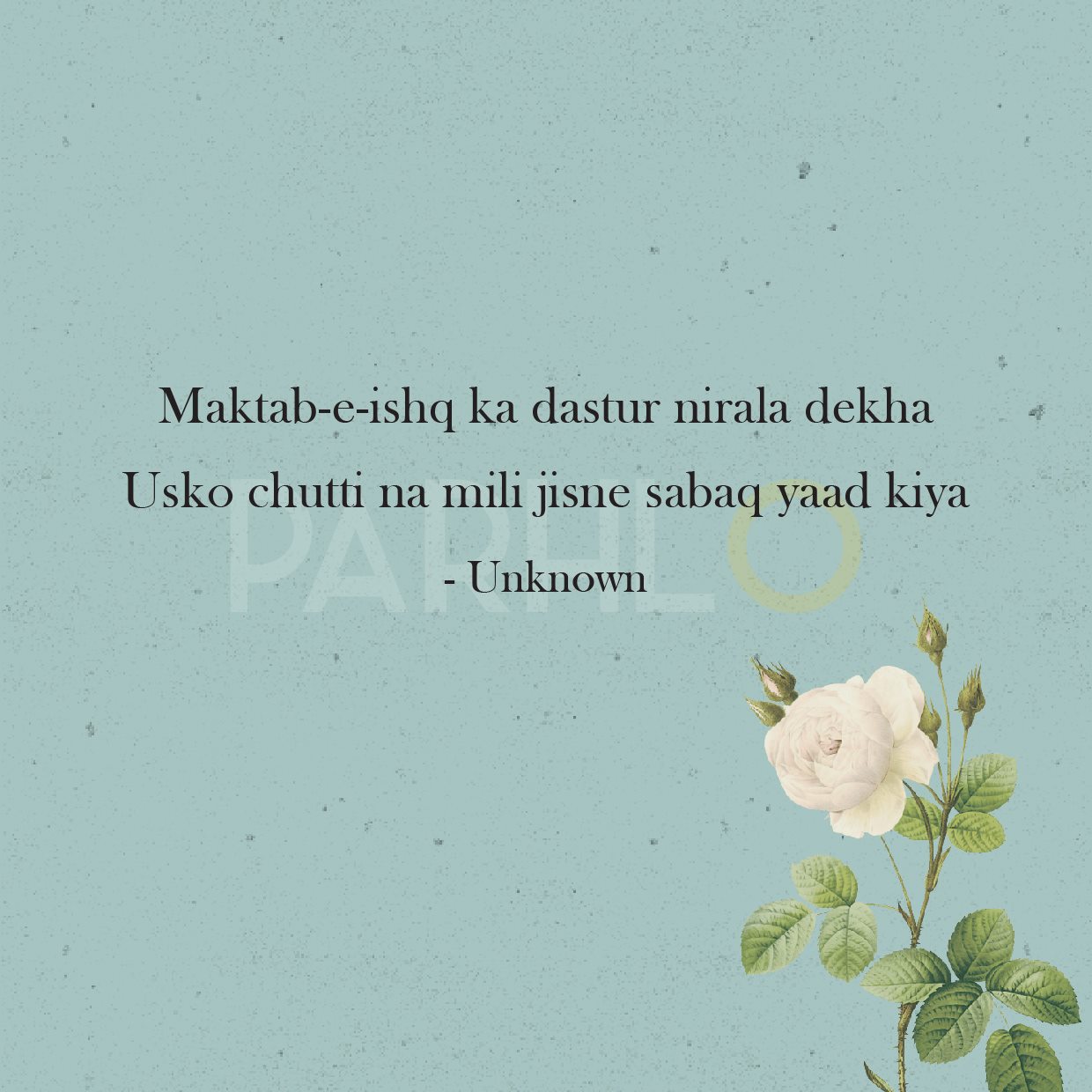 9. "Kisi sabab se agar bolta nahi hun main"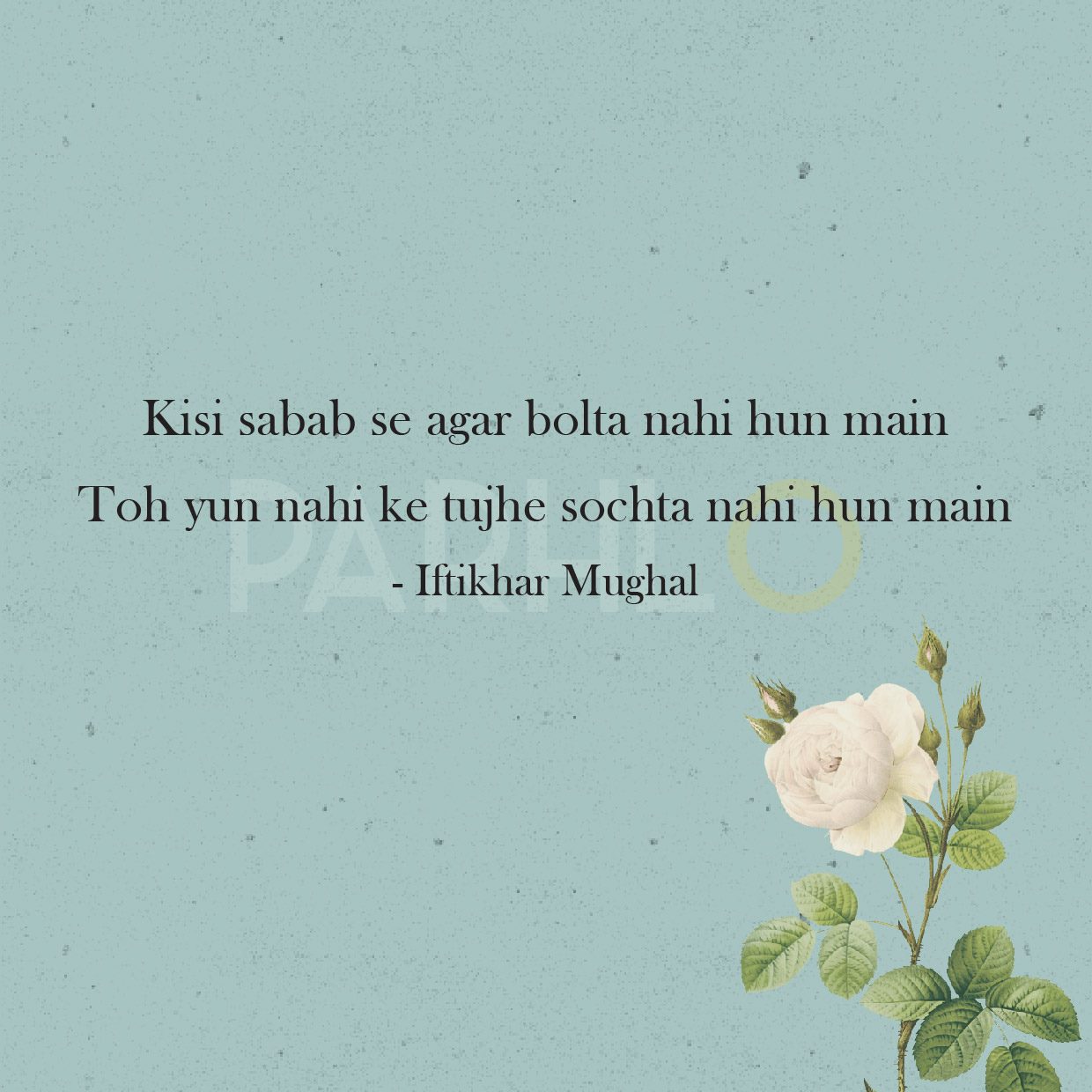 10. "Kisi bahany tumhe yad karne lagty hain."
11. "Yeh na thi hamari qismat ki visal e yaar hota"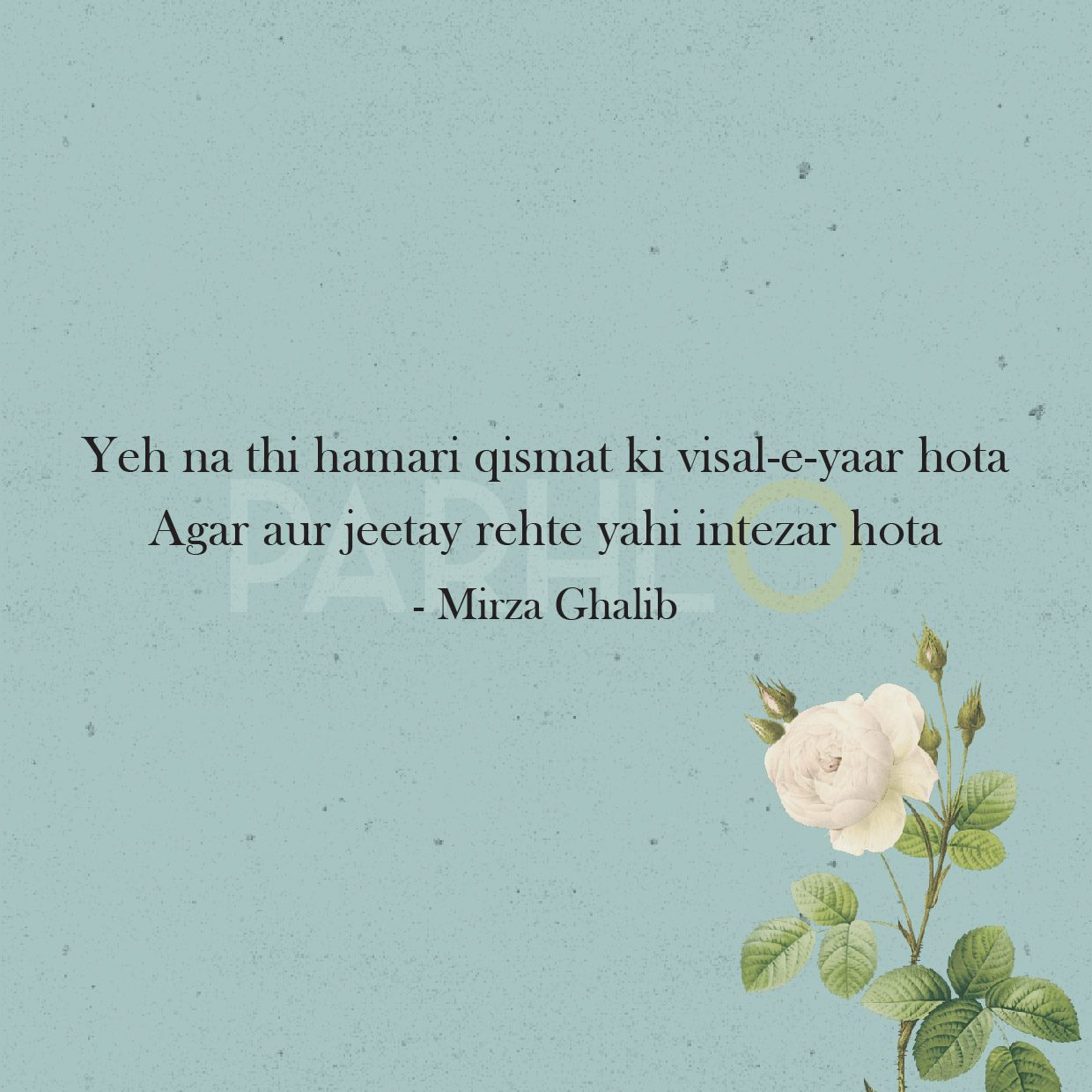 12. "Jab aankh hi se na tapke toh phir lahu kya hai"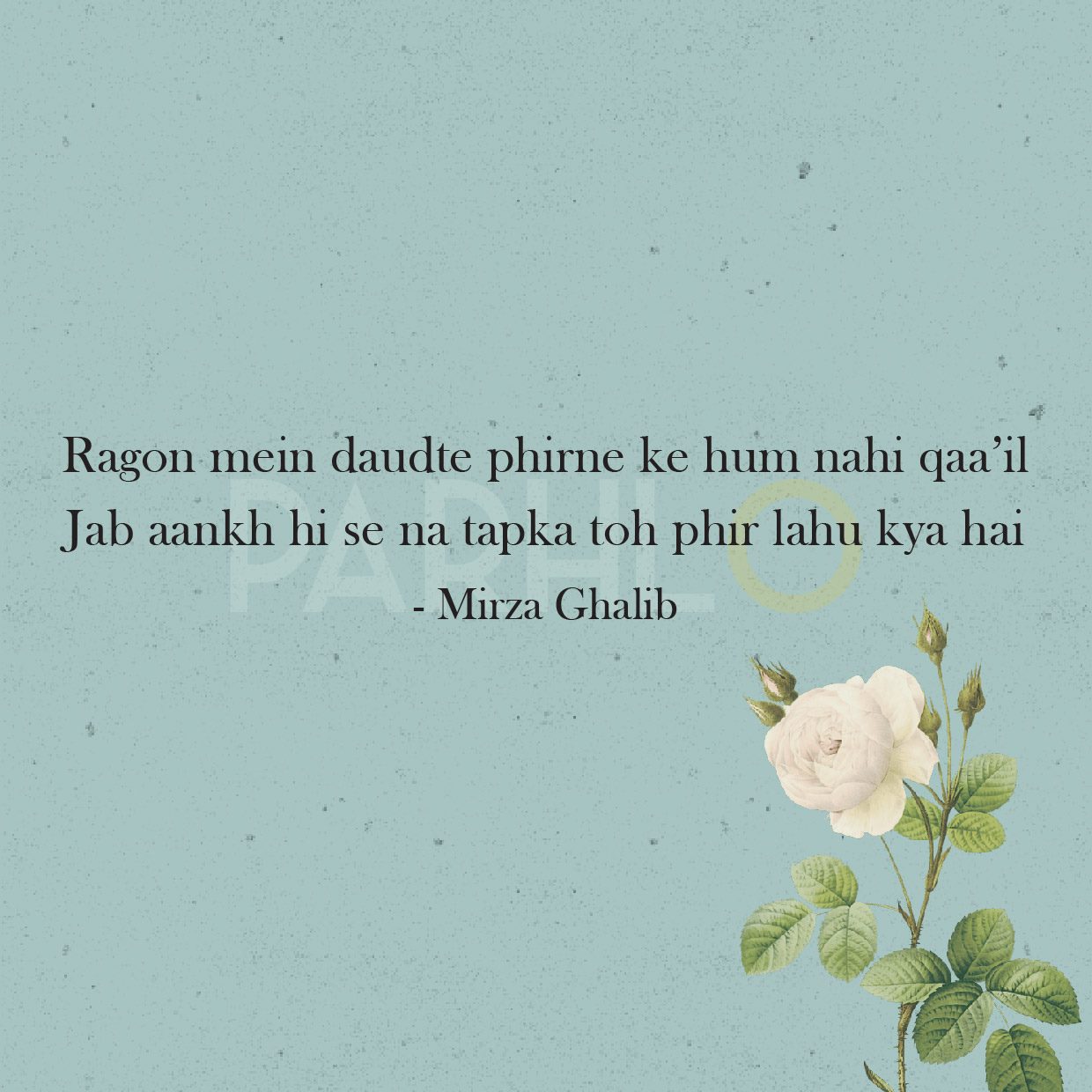 13. "Tu mera shauq dekh mera intezar dekh"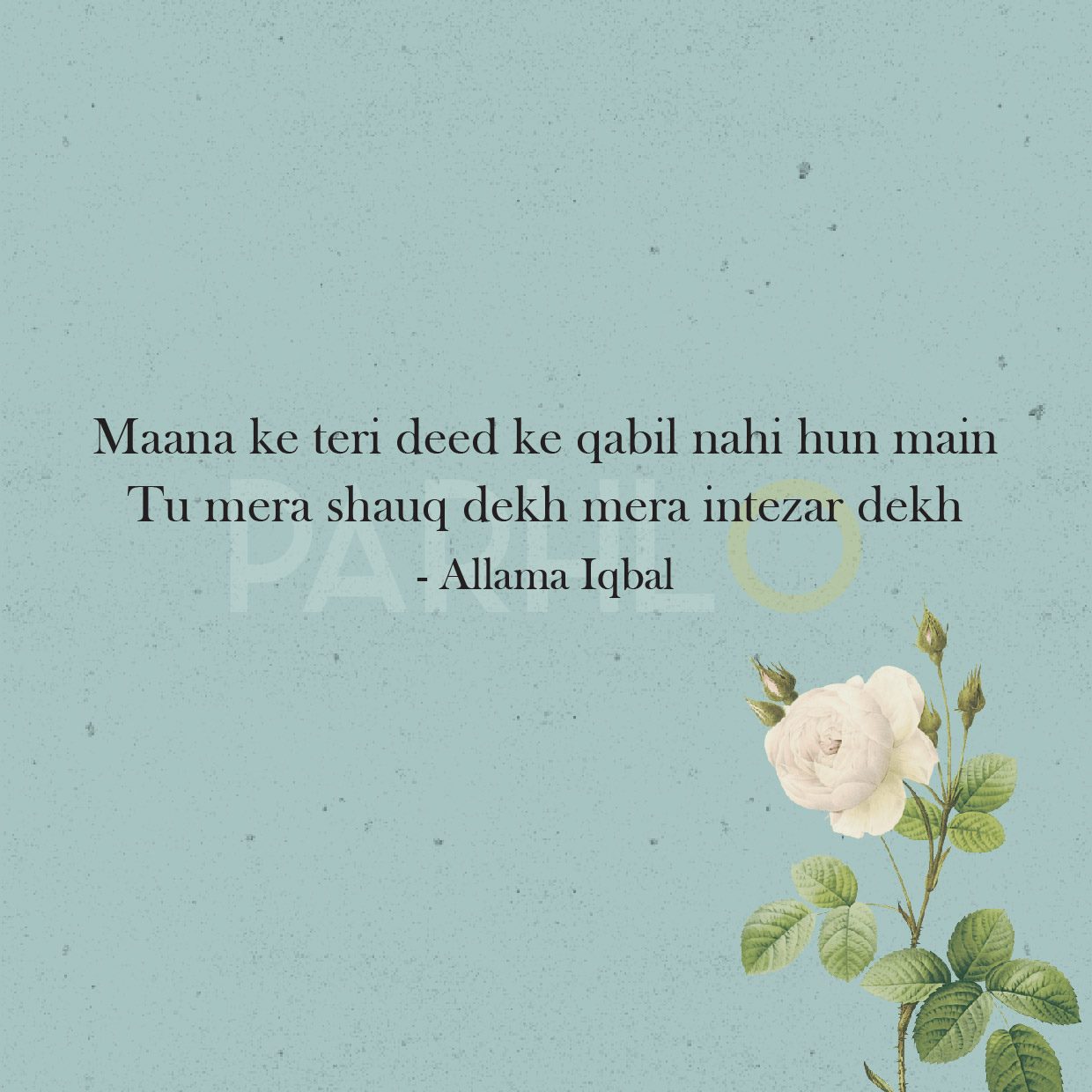 14. "Mein bhi ajeeb hun, itna ajeeb hun ke bas"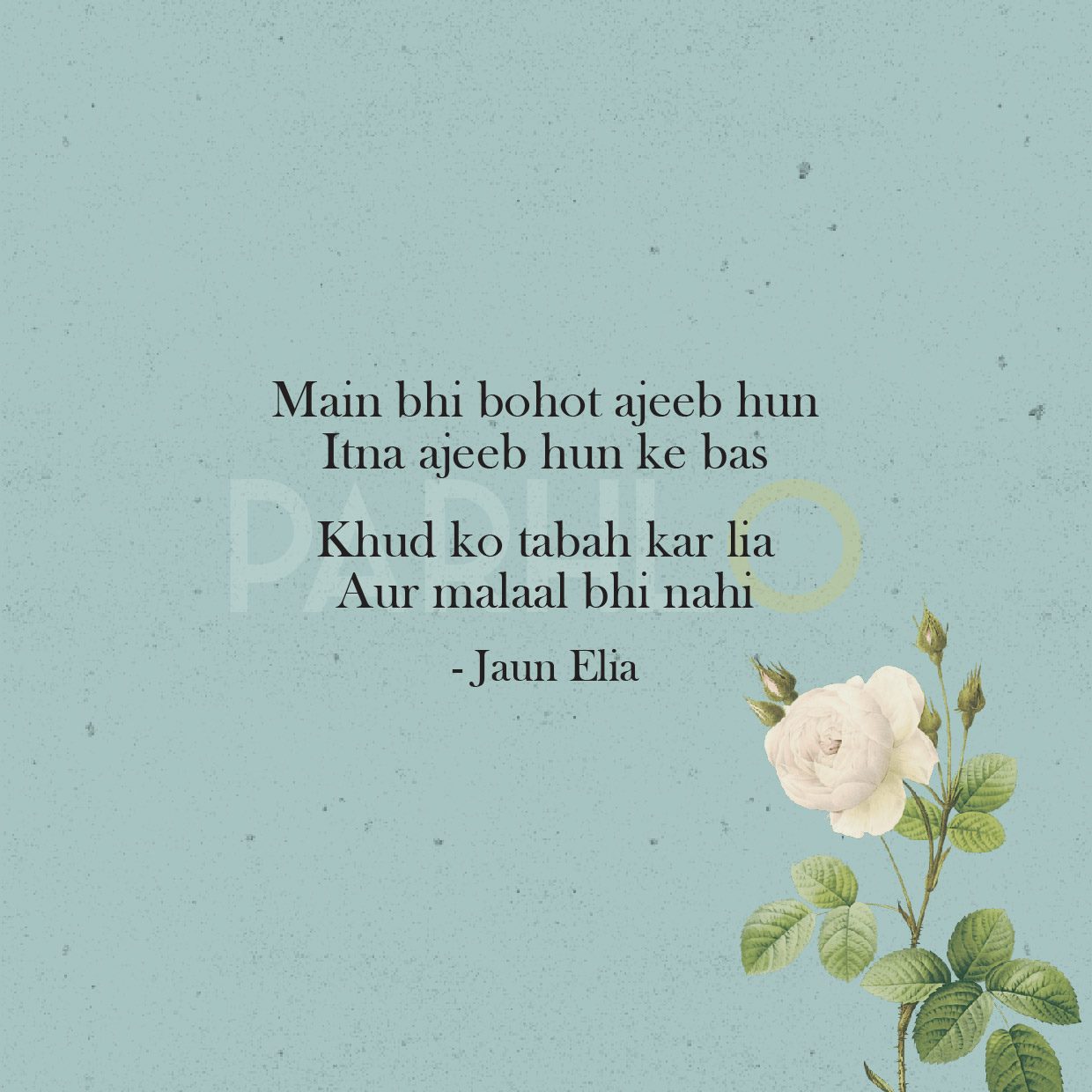 Poetry is a language, a culture, a tradition. It is a ship for every reader, whoever reads sails the ship by its very own memories. For many people, poetry makes them feel alive and more aware. Reading poetry makes people empathize with others and understand others in a more better way.
If you are having a bad day and need an escape, this must have quenched some of your thirst.
Read Also: [Poetry] – The Deer In The Jungle