To gain success or accomplish something big doesn't require an age limit. That's what this young lady did and made everyone think twice about their life. There's no doubt, there's not a single field in which women aren't winning hearts and dominating.
Pick up any field and you find the finest women working brilliantly to take their career to the next level. Zara Rutherford remembers her name because she has set the bar for the young female pilots out there who are dreaming to become one.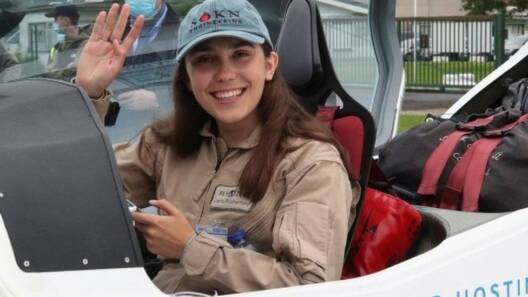 Zara has come become the youngest woman to fly solo around the world following a five-month challenge. She has managed to set her record and no doubt motivated other women as well.
Youngest pilot to fly solo around the world – Zara Rutherford
Zara Rutherford is a 19-year-old girl Belgian-British born who managed to accomplish her dream. She always wanted to do that, but couldn't dare to do it because it's expensive, dangerous, complicated and a logistical nightmare as per her.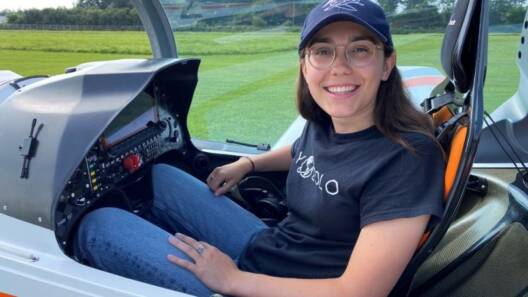 It all came into reality after she finished school and decided to do something crazy. It's not an easy thing to do, flying all over the world solo just for fun turned out to be a world achievement.
She achieved such a big reward and named herself in the world record. During her trip, she nearly spent or say stuck in Nome, Alaska, and 41 days in Russia. After almost two years of joyful trip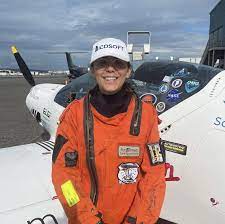 Her trip was five-month-long, she visited over 52 countries and five continents and landed in Kortrijk-Wevelgem in Belgium.
When she landed, she was greeted by her dearest family, journalists, and other well-wishers. She wrapped herself with the British flag and said "It's just crazy, I haven't quite processed it."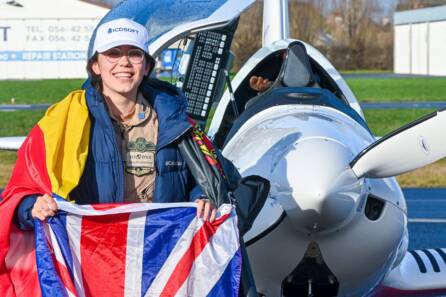 Originally the journey was supposed to be three months long, but due to some extreme weather and delays made, it was five months long.
'It was crazy' – Zara Rutherford
Zara on her first-ever conference shared experience in a detailed manner. She said, "The hardest part was flying over Siberia – it was extremely cold and if the engine was to stall I'd be hours away from rescue. I'm not sure I would have survived," she said.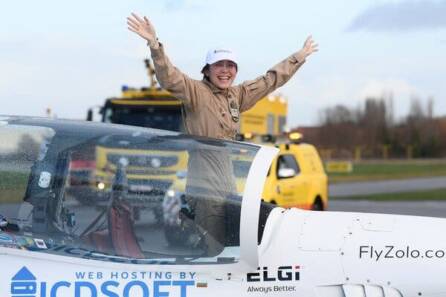 "I'm looking forward to telling people about my experiences and encouraging people to do something crazy with their life.
"If you have the opportunity – go for it."
While she was struggling with the weather and numerous stops. In her Instagram video update, she said, "It is -18C and my hands are so cold. I've been here for almost a month.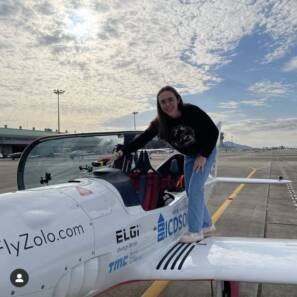 "I've been keeping busy, I've been applying to universities and keeping the plane ready to go.
"The weather hasn't been great. Every time, either Russia has been looking bad or Nome has been looking bad."
Struggles and problems didn't leave her even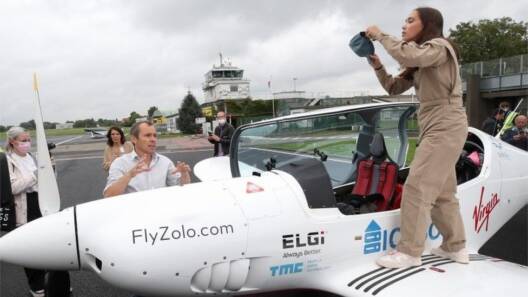 Fun fact, her both parents are also pilots which somehow helped her to achieve this crazy dream. She further said I hoped to inspire other girls to get into STEM (science, technology, engineering, and maths) occupations.
We were with her the whole time – headteacher Jane Gandee
Jane Gandee headteacher at St.Swithun's School shared that the whole staff was interested in knowing the updates of Zara. She said She said: "As if the actual flying and navigation were not challenging enough, she had to contend with extreme weather and tricky bureaucracy.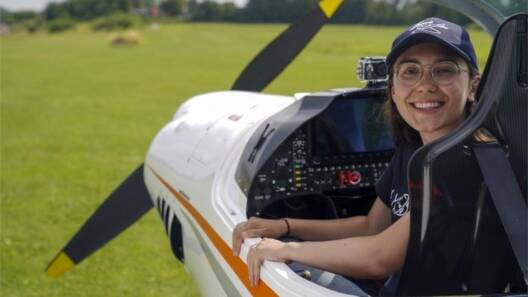 "We are immensely proud of the good humor and resilience that she has shown throughout.
"Fifty of our students have been inspired by Zara to have a go at flying, and I am sure that her example will serve as inspiration for many more young women around the world."
The whole journey was made possible due to some possible sponsors which include, Hampshire, and Shark – the Slovakian manufacturer of her Shark UL aircraft.
It's not the first time that any young girl achieved something big like that. In 2020, a 19-year-old girl become the first person to walk on Mars and set the bar.
What do you think of the story? Tell us in the comments section below.