To have the latest camera technology is what we all look for in our phones, but for photographers, this is a must. With the latest Camon 18 series, TECNO brought forward some of the best camera technology in its phones.
The brand launched three phones with its Camon 18 Series – Camon 18 Premier, Camon 18P, and Camon 18t. The Premier device soon gained popularity and became the photographer's choice with its exceptional photography features.
The premium device from TECNO comes with some high-end features at the price of PKR 55,999. The Camon 18 premier is equipped with the latest Gimbal Camera to get you the steadiest and anti-shake videos.
Not only this, the phone supports a 64MP back camera with a triple camera setting which houses the Gimbal and enables you to capture distant objects with clarity with its 60x Hyper Zoom.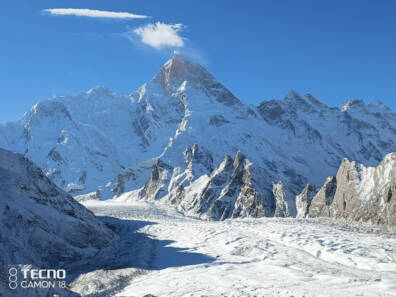 While surfing Instagram you must have come across some of the young photographers who uploaded some fantastic shots using the Camon 18 Premier phone. Muhammad Irfan @hunzukutz_kahn (late) captured some of the best shots of the glacial Karakoram Range and some other snow-covered beauties from the north.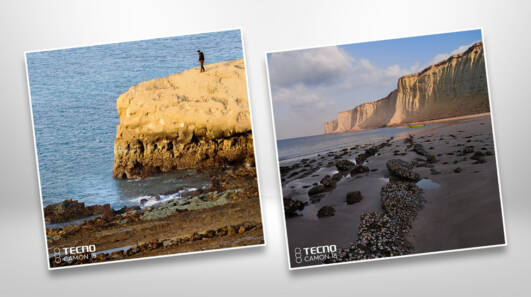 Similarly, Ilyaas Allaah Buksh (@ilyaasallahbuksh) shared his captures of the magnificent deserts in the Baluchistan province. Whereas, Aniq (@aniq_nikuu) captured the beautiful street views from Lahore and some mesmerizing scenes from Chiniot.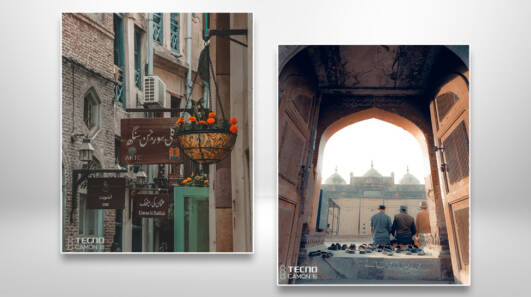 Nabeel Nak (@roamwithnabeel) shared some great shots of the morning life of Islamabad and the Faisal Mosque. While, Shamsher Khan Niazi (@shamsher.niazi) shared some of the best sunset shots, blessing our Instagram feed with some serene images.
These and many other photographers like Usman Khan @saahib_e_zoaq, Suleman Attiq @androon_wala, and Abdul Mougees @portraitsbymougees shared beautiful moments from public spots to mosques, bazaars, and the busy daily life from the 'Androon' Lahore.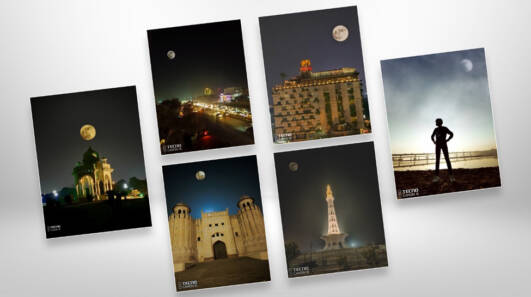 Moreover, TECNO urged its fans to capture the Last Full Moon of 2021 through the exceptional Premier device. Influencers, fans, and even publishers shared some amazing shots of the Moon from their Camon 18 Premier using the 60x Hyper Zoom and with the Double Exposure feature.
The results were amazing! One could not believe that a phone could capture such clear shots of the bright moon, but the 18 Premier amazed us all.
All-in-all, these young photographers not only used the phone but were full of praises for the brand for the incomparable features. The Camon 18 Premier which comes with come immaculate camera features, is also equipped with a 120Hz AMOLED Display, 8+256GB Storage, and the G96 Processor.
These features make this phone a complete package and your best travel partner where you can capture every moment with precision.
What do you think of the story? Tell us in the comments section below.