No doubt life has not been easy no matter how popular and famous you are. One of the most famous YouTubers Zaid Ali recently met with a terrible accident, suffering a head injury and subsequent concussion.
It was heartbreaking when the news came out and his fans couldn't believe it. He updated about his health and asked his fans to pray for him as he needs it a lot. Zaid has made tons of vlogs and comedy skits to make his fans laugh at his brown people jokes.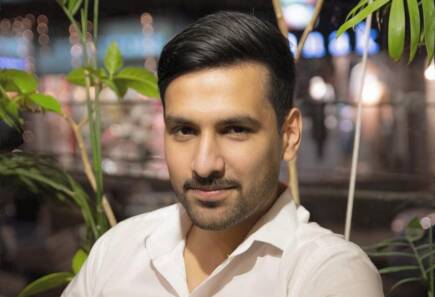 Zaid took the whole scenario on his official Instagram account where he released a brief note about his condition and asked his fans for lots of prayers.
Zaid Ali T met with an accident and needs prayers
On Tuesday, Zaid penned down a note to share why the past few days have been the "most hectic" ones for him. "I was recently in a terrible accident in which I hit my head and completely passed out. Upon waking up, I was told that I had a major concussion and I have been extremely lucky that there was no internal bleeding in my head," he wrote.
He added that with his head "deformed" and "swollen", he can barely eat anything and has been repeatedly vomiting anything he consumes. "My head is currently deformed and swollen and it's difficult to eat anything and I have been vomiting repeatedly.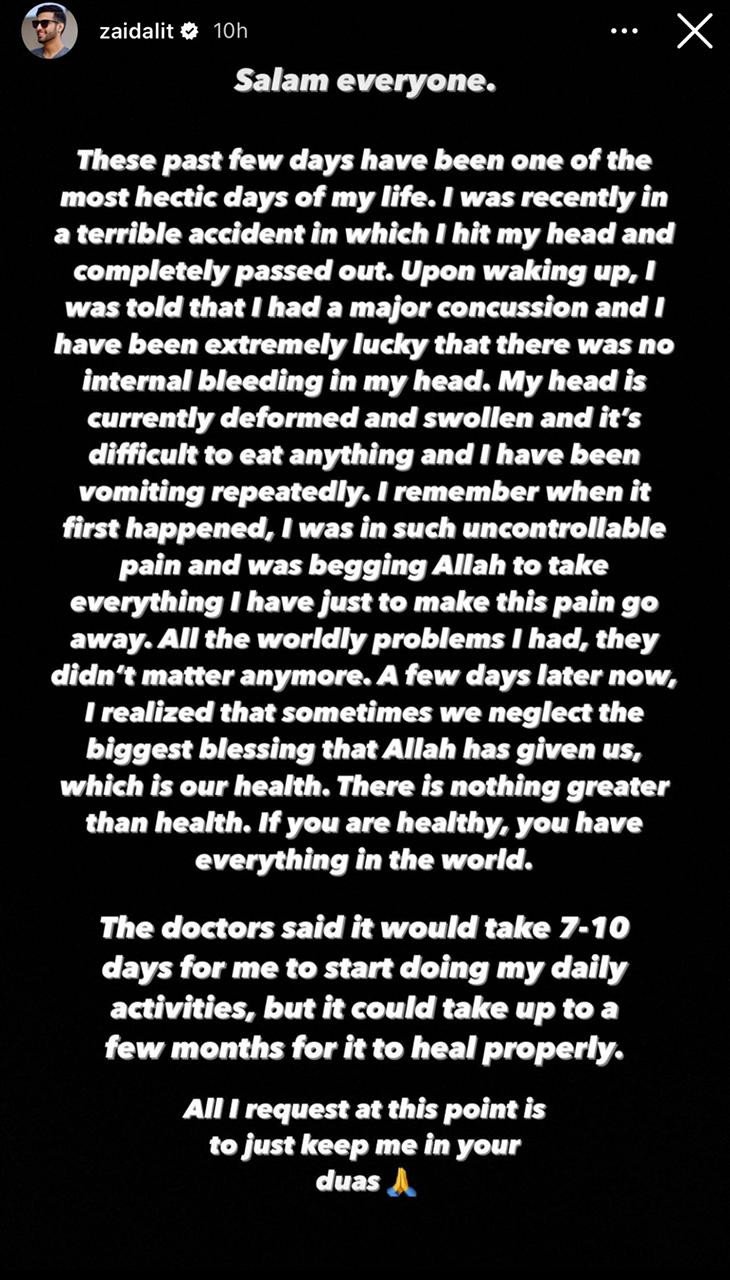 I remember when it first happened, I was in such an uncontrollable pain and was begging Allah to take everything I have just to make this pain go away."
The accident also made him realize how we take our health and life for granted. He asked his followers to practice gratitude and be mindful of the blessings God has given.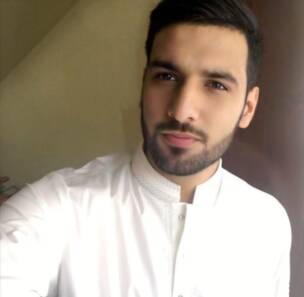 "A few days later now, I have realized that sometimes we neglect the biggest blessings Allah has given us, which is our health. There is nothing greater than our health. If you're healthy, you have everything in the world."
Update on his recovery
Zaid also added and let his followers know about his recovery update. He shared that, it will take 7 days for him to resume his daily activities but it could take a few months for him to fully recover and heal from the hit.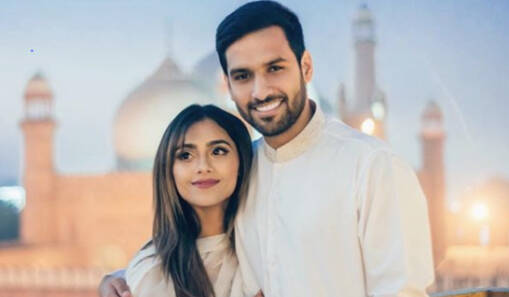 Zaid concluded with a request for all his followers and well-wishers to keep him in their prayers. That's all he needs in this time of difficulty.
Zaid Ali no doubt creates great content for his fans out there, but in 2020 he opened up about his struggles and suicidal thoughts that shocking everyone.
What do you think of the story? Tell us in the comments section below.