Nowadays things are getting messier in the entertainment industry because a lot of local filmmakers and producers have come forward since Doctor Strange: Multiverse of Madness was released in the same week when Pakistani films were released.
No doubt it's a big clash, many of the producers revert their release due to the Marvel clash because people were more interested in watching Doctor Strange. It's a big thing for Pakistani cinema, after two years of Covid-19 something happening because on Eid lot of films were released and each film suffered a lot due to Marvel's release.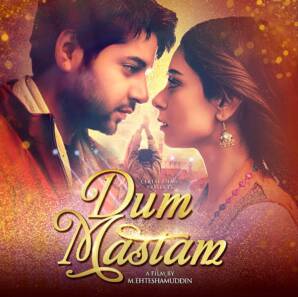 Look into that matter Dum Mastam producer Adnan Siddiqui, Parde Mein Rehne Do producer Wajahat Rauf and crime thriller Chakkar producer Yasir Nawaz even sat down for an urgent press conference on Saturday to discuss the same. The highly demanded Prime Minister Shehbaz Shareef look into the matter, and some also brought the issue to social media's attention.
Soon the matter was disclosed all over the media and digital platforms people have been divided into two groups. Some are in favor of them and others pointing out legit stuff.
Filmmakers and actors want their film's priority
On Monday, Adnan Siddiqui tweeted, "Releasing Dr. Strange could have waited for a few days. The last thing we need when the industry is finally opening up after two years is some foreign film hijacking our screens and relegating us to a corner. Homegrown cinema has more right any day."
On the other side, Farhan Saeed also shared his views in favor of local filmmakers. "In these difficult times post-Covid, I stand with all the Pakistani filmmakers who despite all the difficulties, dared to come up with their movies and request the cinema owners not to prefer foreign content over local."
Even Dum Mastam actor Amar Khan shared a video suggesting, "Bollywood films were banned in Pakistan out of patriotism. But how strange is it, that Dr. Strange was released without any regard for the same?
We spent three years making and waiting to release these films and after being released, they had a house full. And only three days later, 50% of their screens were reduced because of a foreign film. Nobody's saying you ban these films and not give the audience what it demands.
But you could have waited, especially on Eid. Our Pakistani cricket team also underperforms so many times but we don't start supporting foreign teams. We keep rooting for our players. Then why this discrimination against artists and filmmakers? If our films do well, it will benefit our country."
The audience share their views and response to such tweets
After the rain of tweets by local filmmakers and producers, the audience also took the chance to share their choice of the watch in this current generation.
One user wrote This is the generation of Netflix and Amazon Prime. They watch Breaking Bad, Money heist, and Strange things like series and movies. Also, Marvel is a big company and fans follow every character personally and wait for the movies for years.
Another asked, "I know this sounds crazy but have you tried making better movies?" one user argued  "CCP enforces a blackout of Hollywood blockbuster films to give a leg-up to local films. In a country whose cinema industry has been hammered by Covid, some protections are required.
While Dr. Strange might help cinema owners, it does not help domestic productions." But a commentator retweeted another user's response to silence them, "Delay it for a month and these movies still won't do any business and that's mainly because of the content. Nobody wants to pay Rs.900 for a HumTV serial pro max."
Another shared, "Stand with quality content, not Pakistani filmmakers. Our industry will only thrive if we're not churning out one Bollywood knockoff after the other," tweeted a user in response.
Nobody wants to watch HumTV serial pro
Another user wrote, "Delay it for a month and these movies still won't do any business and that's mainly because of the content.
Nobody wants to pay Rs.900 for a HumTV serial pro max."
One of the users recounted Farhan Saeed's tweet, "These producers made a fortune by releasing below-par movies every eid. We are not obliged to spend Rs900 on a below-average movie just because it has a 'made in Pakistan's tag."
Another user tried to explain why the public cannot be forced into watching local films. "If there is a better movie then people deserve to watch it? They are spending money to get entertained, they are not responsible for producers' loss," they wrote.
The same thing happened a few months back when "Spiderman no way home" was released and many Pakistani filmmakers delayed their release.
There's no shame you cannot force anyone to watch local films, it's everyone's right to watch whatever they want, and just like the previous government banned Bollywood if the current government bans Hollywood films too then cinema halls will stay empty.
What do you think of the story? Tell us in the comments section below.