Twitter has changed its new logo, replacing the blue bird on its website with an X as part of a broader rebranding effort.
On Monday, the social media network's website displayed the company's new logo: a white X on a black background.
Twitter Changed Its Logo To 'X'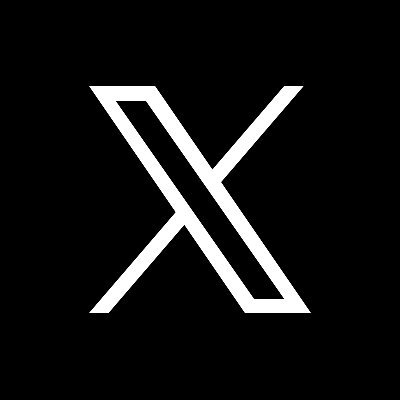 Twitter founder Elon Musk and Chief Executive Officer Linda Yaccarino presented the social media network's new logo.
"X is here! Let's do this," tweeted Yaccarino, who also posted a picture of the logo projected on the company's offices in San Francisco. The new logo is the latest change since Musk bought the social media platform for $44bn last year.
On Sunday, Twitter's billionaire indicated in a series of tweets that he hopes to implement the move globally as soon as Monday.
"And soon we shall bid adieu to the Twitter brand and, gradually, all the birds," Musk tweeted.
Lights. Camera. X! pic.twitter.com/K9Ou47Qb4R

— Linda Yaccarino (@lindayacc) July 24, 2023
As some people criticized the new logo, the hashtag "#GoodbyeTwitter" became on the platform.
Musk announced on Sunday that he wants to change Twitter's logo and surveyed his millions of Twitter followers on whether they preferred changing the site's color scheme from blue to black.
Since Elon Musk takes over Twitter in October 2022, the company has changed its name to X Corp, indicating his desire to develop a "super app" like China's WeChat.
He stated in October that "buying Twitter is an accelerant to creating X, the everything app."
Space Exploration Technologies Corp, Musk's rocket company, is also known as SpaceX. In 1999, Musk established X.com, an online financial services company that is today known as PayPal.
Twitter is estimated to have approximately 200 million daily active users, but it has had numerous technological breakdowns since the tycoon purchased the so-called bird app for $44 billion in 2022 and fired much of its workforce.
Many users and advertisers have soured on the social media site since then, owing to the introduction of formerly free features, changes to content monitoring, and the reinstatement of previously banned right-wing accounts.
Musk stated earlier this month that since assuming ownership of Twitter in October, the company had lost nearly half of its advertising revenue.
According to some estimates, Facebook parent Meta debuted its own text-based site, Threads, earlier this month, with up to 150 million members.
However, according to Sensor Tower statistics, the amount of time users spend on the competing app has decreased in the weeks since its launch.
See More: Everything You Must Know About Instagram Threads App
What do you think of the story? Tell us in the comments section below.