Halloween is celebrated throughout the world on 31st of October. The celebrations stretch to around the week or so. People celebrate Halloween wearing colorful but scary costumers, attending costume parties, decorating homes, lighting bonfires, visiting the haunted house attractions, exchanging scary incidents, watching scary movies and celebrating the festival with great zeal and zest. The main theme embodied in all the activities on Halloween day is horror. From the costumes to the food, from houses to the streets, you will see people trying best to depict fright and horror while enjoying and appreciating others.
The little ones rush to neighborhood doors wearing scary outfits with little terror within them too asking for famous trick or treating activity. The elder ones treat them with food, Halloween cakes, gifts, and other interesting things. Arranging the Halloween party is great fun as you create a 'room of horror' for guests, arrange decorated food, play games such as bobbing for apples, arrange eye-ball candies, make dry ice, and create an ambience full of terror. Cakes make an important part of Halloween party. On this Halloween, you can also surprise the children by making creative scary Halloween cakes that will astonish them. You might have come across some craziest scary outfits but you might not have seen the scariest Halloween cakes made on Halloween. Here, we have gathered 20 pictures of the scariest yet yummiest Halloween cakes made on Halloween. Maybe, you will have an idea to make the next Halloween cake and treat your children with it.
20. Black bushes rolled over the white cream!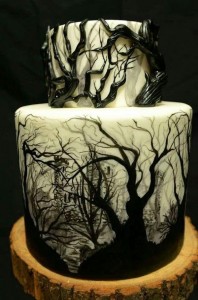 19. The sharp glass edges striking the heart of Halloween cake!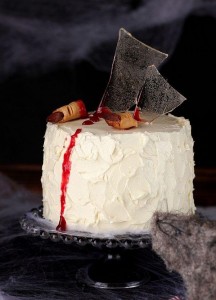 18. Beautifully made!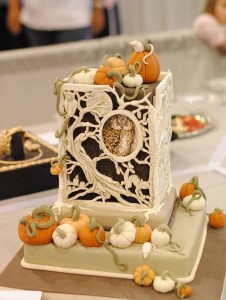 17. Two Skulls hanging over the cake! must be yummy!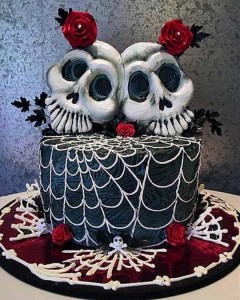 16. The bat and Scorpion adds up the Cake's taste!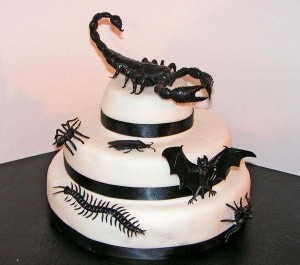 15. The skull textured Cake!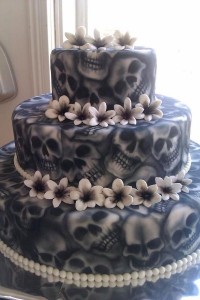 14. The scariest home made on the Cake!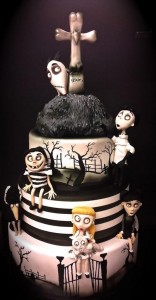 13. The blood drops oozing out the Cake!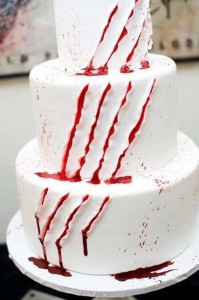 12. The freshly carved out Skull!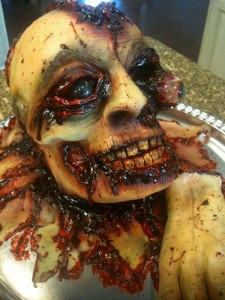 11. The Scorpion all over the head of the Cake!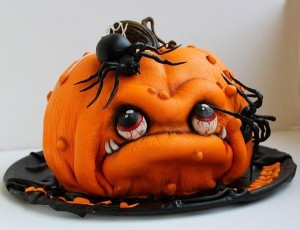 10. The beautiful brain carved out in the Cake!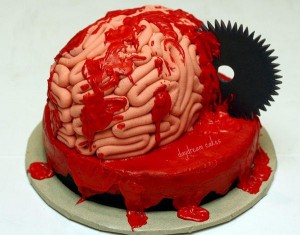 9. Yummy!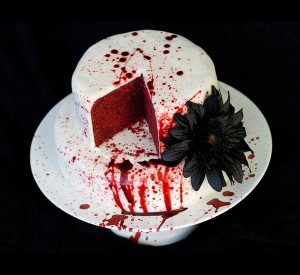 8. Tantalizing!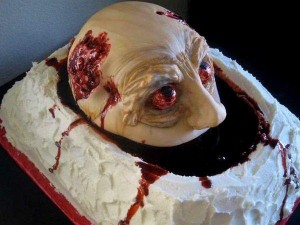 7. What a design o the cake!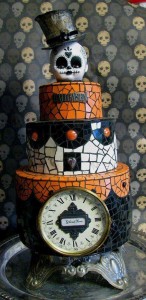 6. Let's not miss out this one! who would think it's a cake?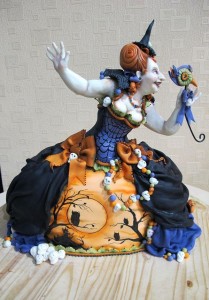 5. The black dead man cum bat must be very yummy to eat!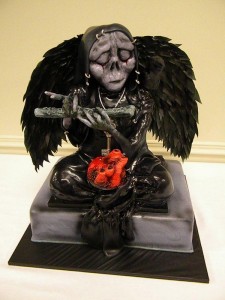 4. The white creamy cake filled with green blood?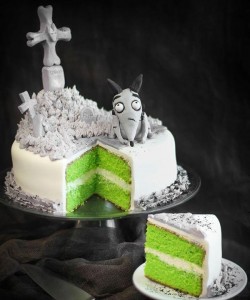 3. The most creative designed Cake!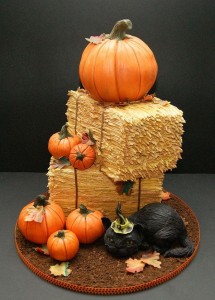 2. The best skull sculptured Cake!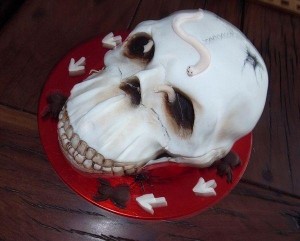 1. The freshly Stitched body will be great to eat!