Dr. Allama Molana Aamir Liaquat Hussain's Ramadan Transmission "Pak Ramadan" is getting popular among Pakistan ki bewaqoof yet bhooli public. He once came like "Prem of Vivah" and then grown up like "Chulbul Pandey of Dabbang-2".
After the launch of his Kurta Center (probably for men) and Lawn Suits Collection (maybe for women), I was expecting exactly the same thing he had done in the teaser of Pak Ramadan Transmission.
Get ready for #PakRamazan … Teaser is out!!!! #AamirLiaquat @HarPalGeoTv https://t.co/nQ0Icxn5NK

— Aamir Liaquat Husain (@AamirLiaquat) June 5, 2016
By gaining popularity from dialogues like"AAM KHAEGA AAM" and " KAISA DIA", here's the new version – a new breakthrough in his life and an addition to his list of achievements. It's none other than Aamir's Emoticons. Please he deserves the standing ovation.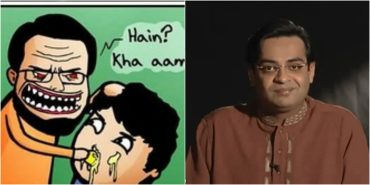 Before explaining this amazing step of accomplishment, I should narrate his past successive stages.
Aamir Bhai has devoted himself from about 5 to 6 years for Pakistani media and served as newscaster, debater and broadcaster. From Aalim Online as host, from a part of political party as minister, from different channels-Express and ARY Digital as rolling stone, at last he had fixed himself with GEO.
Through gaining admiration worldwide, enlisting in top 100 Inspirational Muslims of the world Aamir bhai – a down to earth man, loved to mingle like a 'common' man all the time.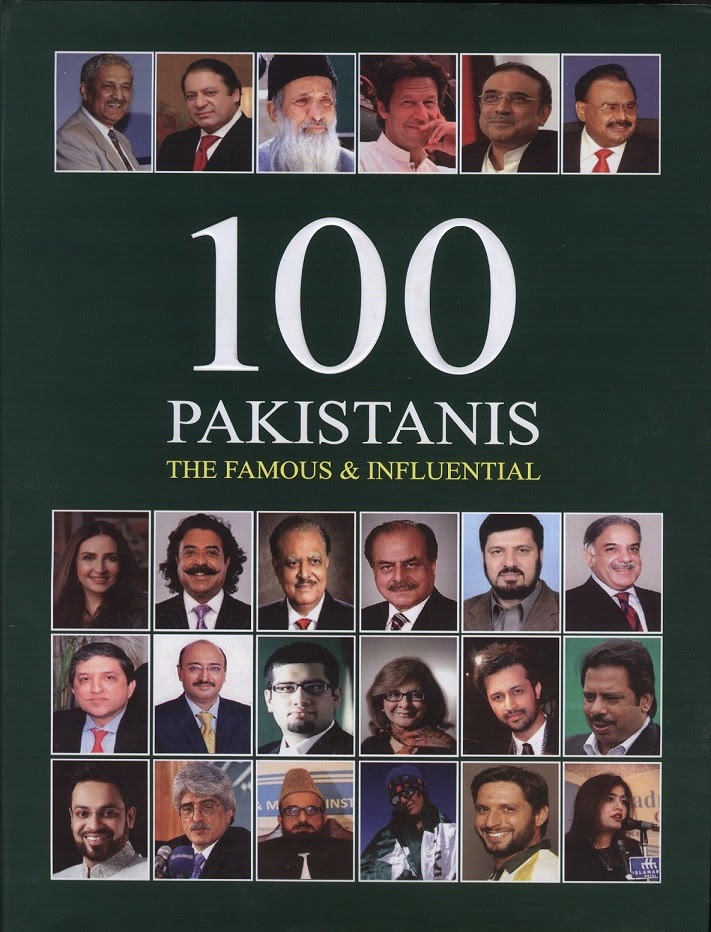 After the realization of his remarkable recognition, few of the FANS want to give him something in return. This special merging form of words and pictures which are then entitled as AmritIcons. And for which he photographed especially.
Wasif – an artist from Lahore has posted these pictures on his page named Art by Wasif, paying tribute to our national rangeen mizaj mullah!
Have a look!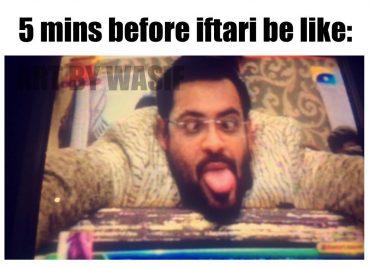 Poor Aamir Bhai knows the real pain of the Pakistani awaam. In this AmritIcon he is depicting the genuine picture of  a common man who isn't done with Seheri and the azaan blares in the morning. We feel ya, bro.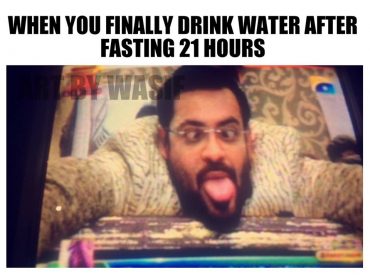 Another one! After taking about 4 to 5 liters of  fluids unintentionally and keep scrolling the TV Channels for game shows like Kaun Sabse Mota Hai by Fahad, Choo Ker Bataen Ye Kya Hai by Maya Ali and singing Tum Dena Sath Mera by Aamir Bhai himself, this is the actual picture of the bechara rozedaar.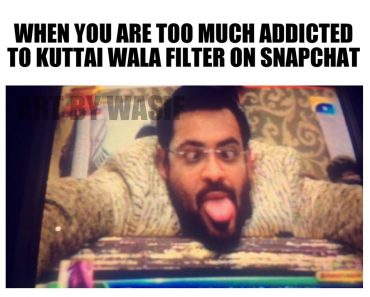 This one's for those Snapchat followers. Yes, he cares about you!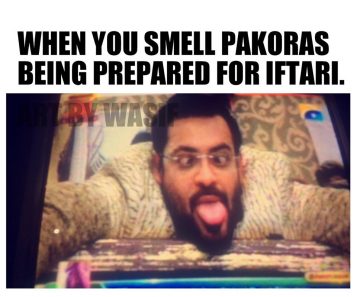 Have you imagined or described your this condition to your mom ever? No? Show her this next time, dear.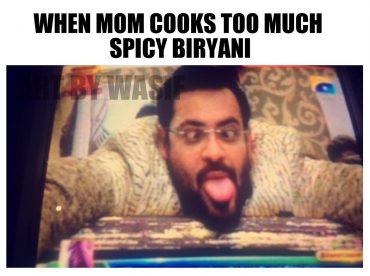 I should add it when choti iilaichi comes in my mouth, I'd be like Aamir Bhai ka yeh wala icon !
(Astaghfirrullah)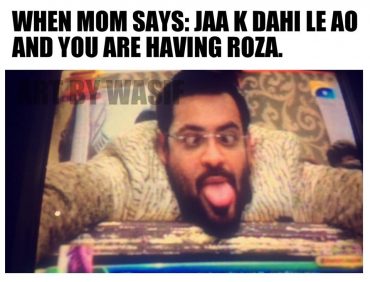 Relate this to your own lives dear ones.
The typical merciless mothers always do this to their pitiful sons just five minutes before Iftar.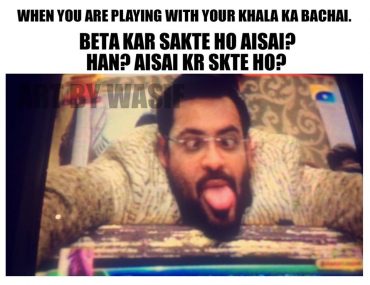 Last but not the least, I am pretty sure that we all have that honour game of showing our cousins our unimaginable guts and when asked to do the same, they can't!
Take a moment from rolling on floor wali halaat and applaud for him please.