Remember how last year, the Pakistani groom who entered his wedding in a style inspired by WWE superstar Triple H?
This May Jog Your Memory
Could only imagine what the honeymoon was like!!! https://t.co/z4ZhSwpsrF

— Triple H (@TripleH) March 6, 2017
And It Made a News Worldwide!
Everyone was talking about the unique entry and the groom, he just made sure to make an impact by having this standout way, which indeed made his wedding a memorable one.
A year later, another Pakistani groom made the attempt to make a WWE-inspired entry. World Wrestling Entertainment is indeed one of the most followed sports in Pakistan. No matter what your age is, everybody in Pakistan loves WWE.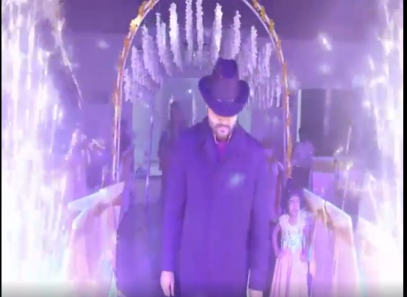 From the lightning to the smoke effect, the groom made sure everything was top notch, depicting the entry of WWE superstar Undertaker.
He even held a WWE Championship belt in his hands to make sure he had everything right.
The Entry Geared A Lot of Attention As Well
This Wedding Had an #UnderTaker style Entrance From the Groom.#ARYStories pic.twitter.com/CxFiFfi0Nc

— ARY News (@ARYNEWSOFFICIAL) January 27, 2018
What's up with the groom and bride entering like undertaker on weddings?

— Elahi Baksh (@ChefShamsher1) January 28, 2018
https://twitter.com/Azharkh4/status/957162502512668672
Groom Entry In Undertaker Style. @junaidakram83 your views ? pic.twitter.com/SiglE0hDfj

— Fahad Khan (@MrFahadKhan) January 26, 2018
But Some Thought the Groom has Lost it!
Well, as long as the bride and the groom are happy with the sort of entry he made, that's all that matters. Indeed, years down the lane, this would give the family members a good laugh!
Here's the link to the video:
Let's see if Undertaker, the man himself notices this effort or not!