Disclaimer*: The articles shared under 'Your Voice' section are sent to us by contributors and we neither confirm nor deny the authenticity of any facts stated below. Parhlo will not be liable for any false, inaccurate, inappropriate or incomplete information presented on the website. Read our disclaimer.
It all started when a group of friends went to Rosati Bistro couple of weeks back. The whole story about the Cafe's experience is in the review below.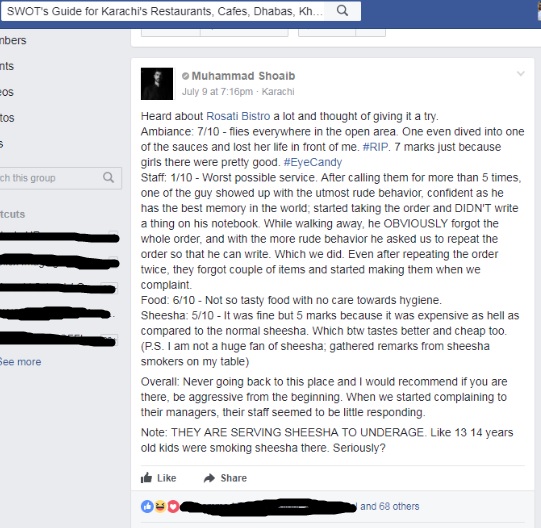 The review was posted on SWOT's guide for Karachi's Restaurant, Cafes, Dhabas, Khokas, and Take-outs group. Apparently, it seemed like a lot of other SWOTies agreed with the review about the cafe.
One of the staff members of Rosati commented on the post and apologized for the bad experience. This was appreciated as you can see in the screenshot below.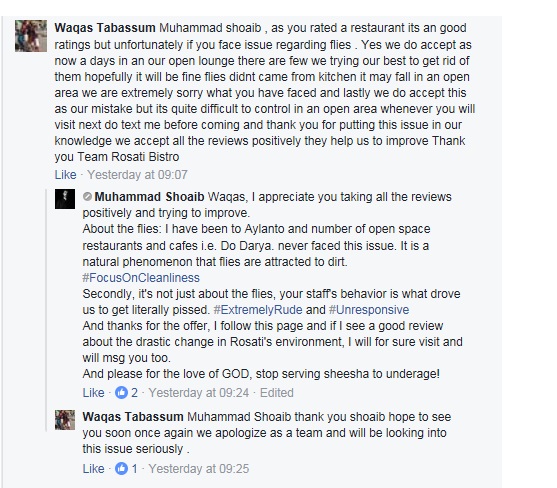 Right after the involvement of this guy, SWOT's admin turned OFF further commenting on the post.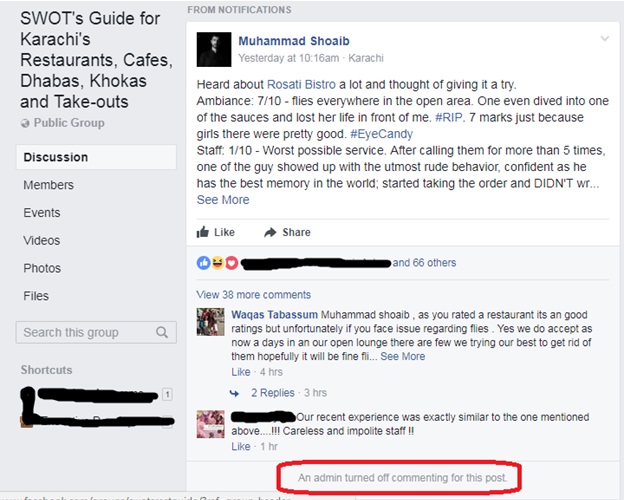 Is it safe to assume that some sort of trade happened between both parties? And if it's true, then it has raised the questions on the sincerity on the SWOT management. It is a #ShamefulAct as you are the trend setters for food places in Karachi.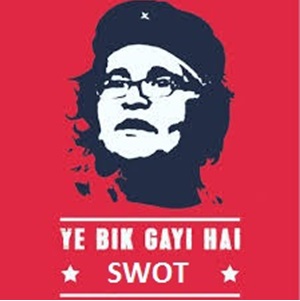 In response to this cheap act of SWOT, he started questioning SWOT's admin, but none of them bothered to respond. After a couple of follow-ups, they BLOCKED him from the SWOT group. Here is the link to the original review, not sure if it's still there.
After getting blocked, he raised a question on Rosati's page about their involvement in taking the critics out of the picture. Obviously, they cannot openly accept that they were involved but messages (from indirect sources) started coming his way to put an end to all this and make a deal. I am not sharing those pictures here, and it's completely ok if none of you believe the offer part. See it here.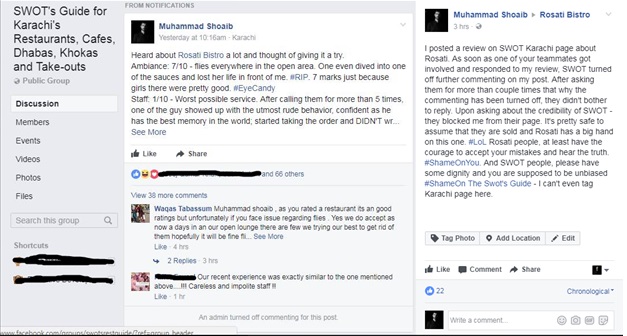 The only issue I have is with SWOT's trustworthiness and dignity. Are they that easily sold? Why did they turn off further commenting on the post? Why was he blocked? If he has broken any policy of the group, then please do share and present an opportunity for him to apologize.