Professional Athletes stood against online abuse and discrimination by boycotting social media. But why they took such immediate harsh action?
Football players and other athletes have been facing numerous online abuse and racism for the past decade. Now the sport bodies and athletes came together to fight against it.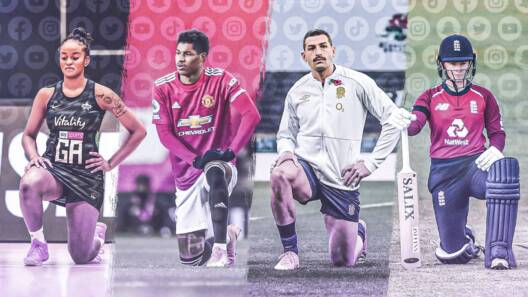 Every Sports personality and other sports bodies came on board to stand together against such filthiest thing.
Social Media Boycott-Sport Bodies:
For those who don't know why they all are doing this, here's the background story. Two years back numerous footballers took part in a campaign named #enough to stand against 'Racism.'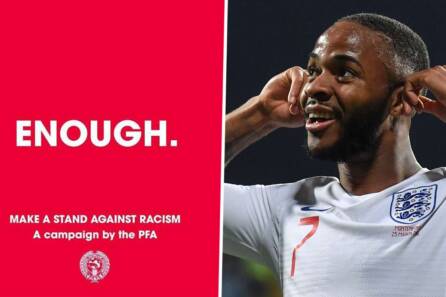 Following such incidents, an investigation took place where they found more than 50 abusive posts against football clubs and players.
Four-Day Social Media Boycott
English Football clubs stood against online discrimination, abuse and followed the path of boycotting social media.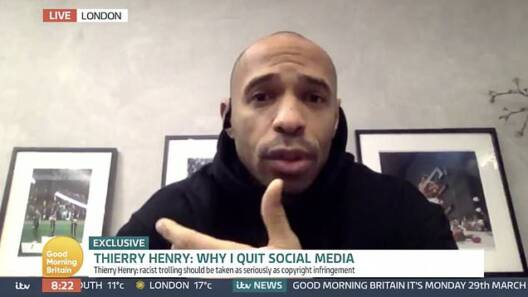 Among many sports athletes, one of Arsenal's legendary footballers Thierry Henry who quit social media last month also took part to start this battle against racism and discrimination.
Not only that, as mentioned football clubs and almost every player in the United Kingdom started a four-day boycott and protest against social media giants for not taking any actions against such disgusting things.
As per the sources, it's a joint announcement by the English Football Association, Premier League, English Football League, Women's Super League, Women's Championship, managers, players, and even the referees also joined the protest too.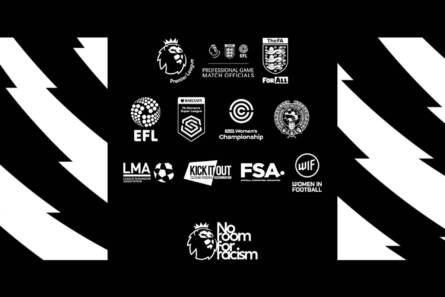 The higher authorities in the football, FIFA, UEFA, and major Premier League broadcast's also stated, that they won't be posting anything too.
Edleen John, international relations, corporate affairs, and co-partner for equality, diversity, and inclusion director at the English FA shared his views,
"What we are saying is that there are not enough safety parameters, not enough monitoring, not enough enforcement on social media platforms at the moment,"
"And that is why there is this horrible culture of abuse that is taking place day in, day out without any consequences for many individuals all over the world."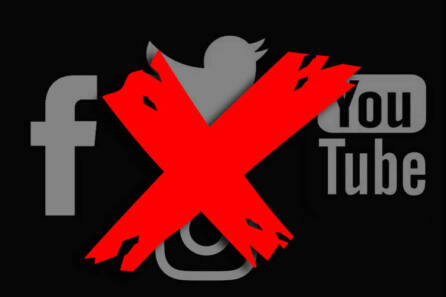 Formula One drivers also joined the protest, among them 7-time World Champion 'Sir Lewis Hamilton also confirmed as well. In this journey, Rugby, Cricket, and other sports bodies took part as well.
Player's thoughts & Views:
Lewis Hamilton wrote, "To stand in solidarity with the football community, I will be going dark on my social media channels this weekend,"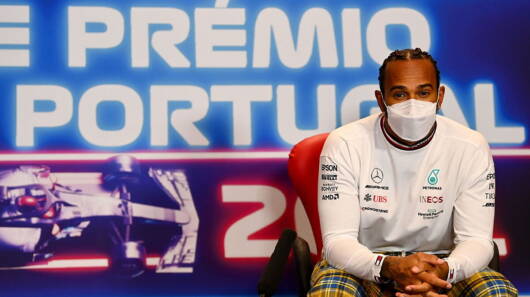 "There is no place in our society for any kind of abuse, online or not, and for too long it's been easy for a small fee to post hate from behind their screens.
Apart from Lewis, other F1 drivers came forward to stand against online abuse and racism. His fellow British Drivers George Russell and Lando Norris also confirmed on Friday, joining the four-day Social Media Boycott.
George Russell said,
"I thought it was important to do so because there is far too much online abuse, hatred, negativity, and racism that is just undeserved, and I feel like it's our duties to raise as much awareness as possible,"
"Not just within sport but within all walks of life."
"I feel strongly about this and I felt like it was my duty to be a part of this cause."
On the other hand, Norris tweeted and shared his thoughts.
As mentioned every sports body joined the protest, England's all-around player Ben Stokes also joined and tweeted.
One of the finest Manchester City players Raheem Sterling also tweeted his thoughts regarding racism and online abuse.
Not only him, but Crystal Palace's winger 'Andros Townsend' also shared his views while talking to BBC Sports.
"send a warning to these companies that if you don't start regulating your platforms, it's going to be an indefinite blackout".
It all depends on those giant social media companies, which they do against such unacceptable online behavior. Because such actions by the sports athletes who hold millions of fans in their account might harm the companies.
What do you think of the story? Tell us in the comments section below.