Manchester City isn't coming slow, they are destroying every opponent that comes in their way and that's leading them to lift the league title for sure.
Pep Guardiola has done it again, his side had managed to beat Everton in their one-weekend match left and climbed the ladder of the table.
10 points clear on the table, Manchester City isn't stopping at all. Pep's side has been dominating the premier league since they have come back from the downside and started creating some records as well.
In 2021, the year started and City began to win matches. 10 consecutive top wins at the start of the year and that's a record. None of the premier league team has done it at the start of the year calendar and as usual Pep's side always ready to set milestones.
Looking at their record, since Pep Guardiola came, he has managed to build more confidence in this team and let them create history as well.
Manchester City again didn't care about whose in front of them and on Wednesday at Everton's home got away win by 1-3.
Foden has been scoring for the City and believe it or not whenever he scored City wins. But Everton managed to equalize and then Mahrez with the perfect strike gave a lead to City with 1-2.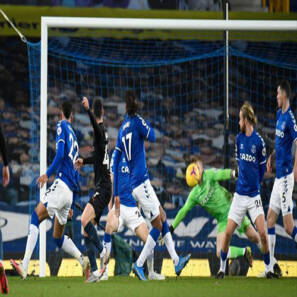 Bernando Silva leveled up the boost for City when he scored the 3rd goal in the 77th minute.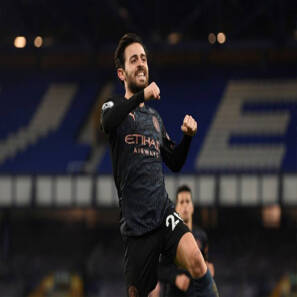 Managers Post Match Response
Pep to BBC Sport during post-match conference, "When you win a lot of games everyone wants to beat you and it is tricky," Guardiola said. "I have not seen that the team is thinking of the table, we have spoken about that. We are not here to defend our lead, it is all about three points, three points.
"There are 42 points still to fight for, we are in the middle of February. Now we rest for a few days, there are so many games."
Even Carlo Ancelotti Everton's Manager also praised City's game, "I think so, it's difficult to say another name … they have fantastic quality, belief, they are strong." Are they the best side they've played this season? "Absolutely, yes, congratulations to them … they can play well with the ball, and work hard without it as well."
Pep's modesty can be seen with his talk, but Manchester City is dangerous for everyone in the club. The City warriors' next station will be at Emirates Stadium where they will face Arsenal. It's going to be tough for Arsenal to keep a clean sheet when facing lethal players in the club currently.
What do you think of the story? Tell us in the comments section below.