Pakistani singers have earned massive respect and love from all over the globe. Among all those singers, Sajjad Ali is one of them who garnered a global fanbase over his decades-long career especially in india and that's why india's famous singer Shreya Ghoshal praises his voice.
No one can avoid his soul-touching voice and soft lyrics that touches everyone's heart. No doubt he has touched everyone's heart and soul. Just like he touched Bollywood playback singer Shreya Ghoshal.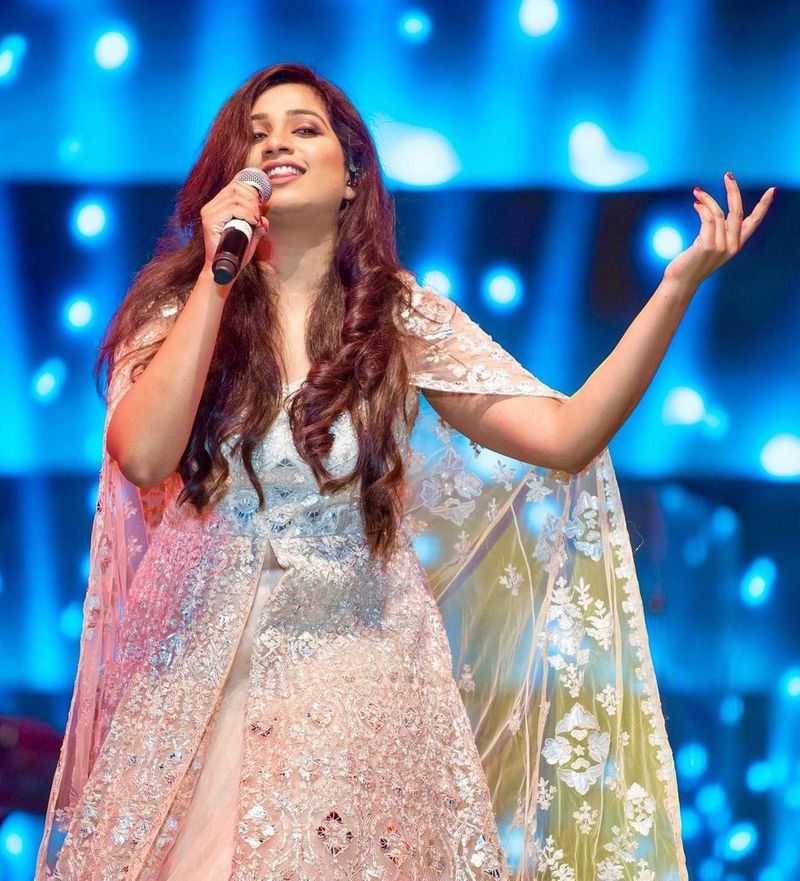 Shreya Ghoshal is Bollywood's one of finest female play-back singers that captivated everyone with her delightful voice.
Earlier this week, she took to her Instagram where she praised and expressed her love for Sajjad Ali's voice.
Shreya Ghoshal On Sajjad Ali Voice
The Indian musician took to her Instagram and praised Ali's famous song, Pardes, from his latest album, Aatish. "Sajjad Ali is extraordinary! Listening to this song on a loop. After a long time, a song and a video have touched my heart so deeply," penned Ghoshal, while sharing a screenshot of Pardes' music video.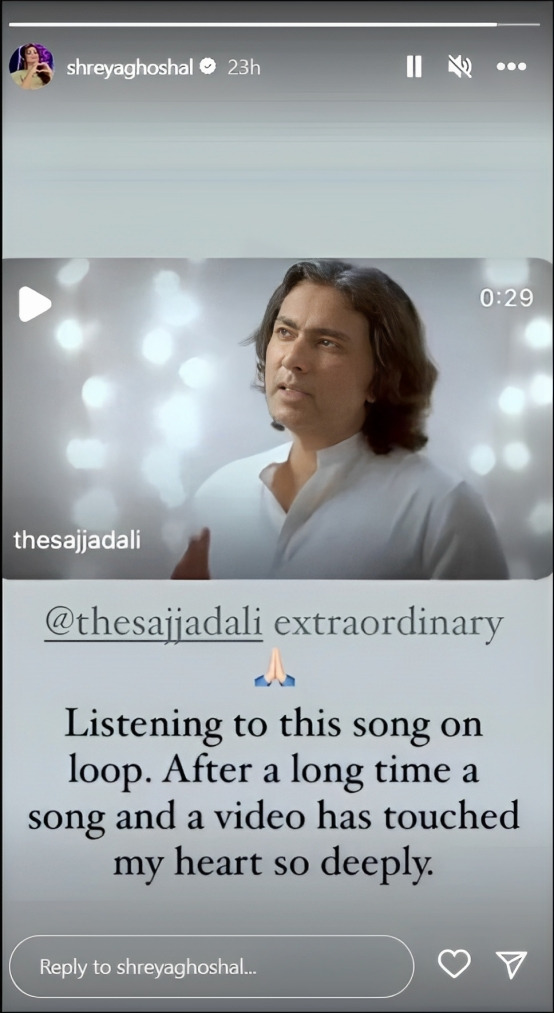 Dola Re Dola singer also lauded Ali on his Instagram handle by commenting on his post, which featured Pardes' official music video, dating back to July 2022. "This song has touched my soul deeply.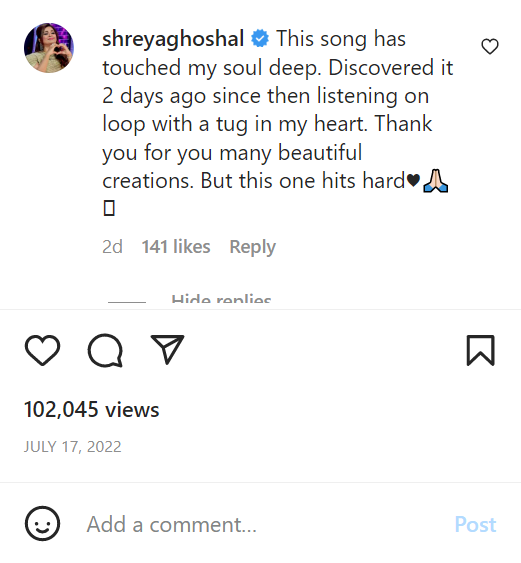 I discovered it two days ago and have been listening to it on a loop ever since with a tug in my heart. Thank you for your many beautiful creations, but this one hit hard," wrote Ghoshal, adding a heart emoji at the end.
It's not the first time that any Indian singer has come forward and praised our singers. Last year, Indian singer Palash Sen talked about Atif Aslam's impact on Bollywood. Music.
Sonu Nigam is also a big fan of Sajjda Ali, he crossed paths with Ali at a digital live concert and expressed his admiration for the Pakistani star online.
"One of the most respected singers and musicians of all times, and my personal favorite Sajjad Ali was there too with his son," penned the vocalist on Instagram.
What do you think of the story? Tell us in the comments section below.