Sure, one might envy a celebrity for the glamorous lifestyle they live, and all the attention they get. But let's not forget that with fame and success also comes the merciless trolls. And you can see it for yourself under the comment section of any celeb. This time, the renowned model turned actor Sheheryar Munawar gave a much need shut up call to a troll and schooled him well.
It is no secret. Pakistani celebrities have been the target of vicious online trolls. Social media accounts, who troll, make deliberately abusive and sexist comments in order to get a response from the public figure. However, these people in the entertainment industry are opting for silence no more.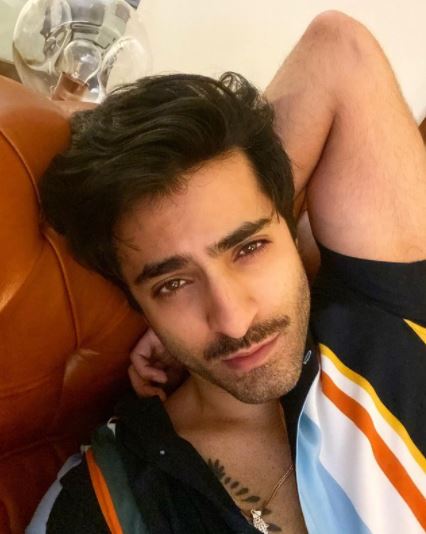 Recently, the Parey Hut Love actor shared a picture on his official Facebook page. Needless to say, Munawar looks absolutely husky and gorgeous in the picture. But a keyboard warrior obviously could not resist making some attention seeking comment.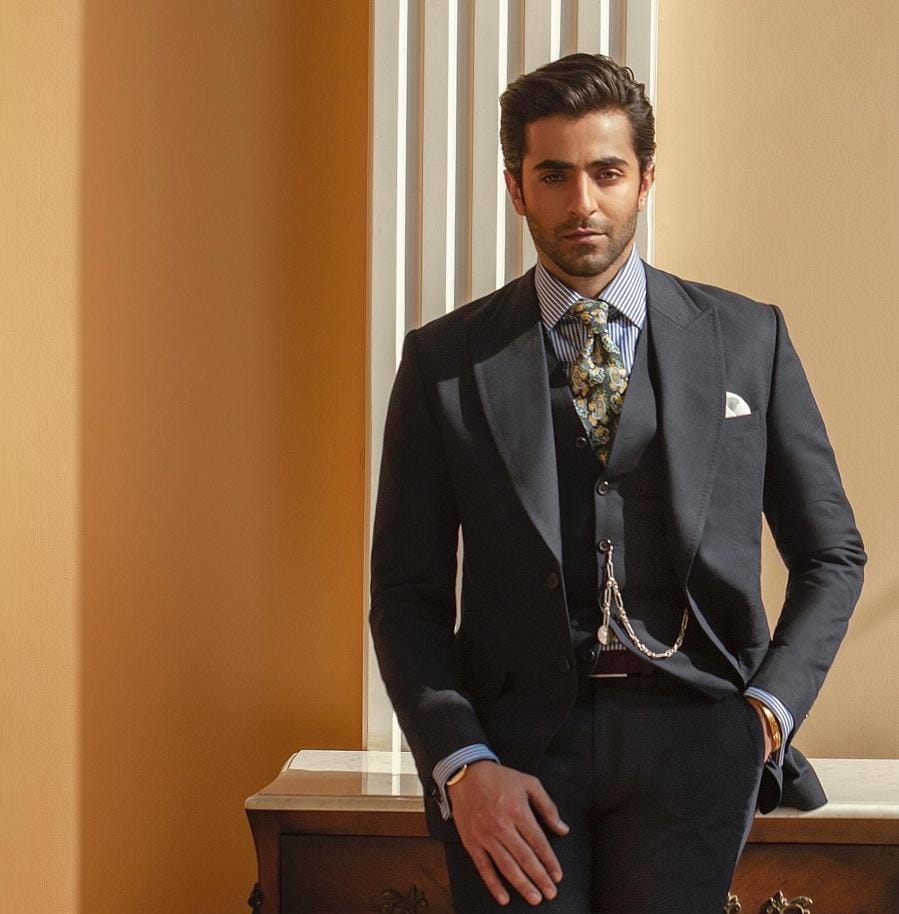 'Ghareebon k Bradley Cooper,' the troll writes
Seeing such comments clearly reflects envy, or how badly the person wants to get noticed by the celebrity. Whatever it is, when a person who himself is mediocre looking comments on the looks of another person, makes one wonder how they muster up the courage to even assemble the words.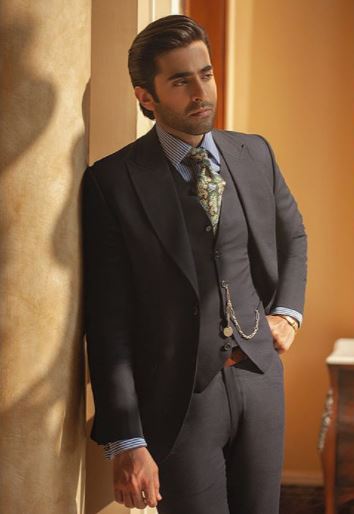 Here's a humble request: Kindly take a good look at yourself before opening your mouth to judge others.
Even though the Internet has given all of us the freedom of speech, we are no one to make such shallow comments. Nonetheless, the actor politely shut down the troll with a much sensible and down to earth response.
"Ghareeb isn't a stigma. Thank you for associating me with a group that works hard day and night to earn for themselves and their families. Much respect," he replied.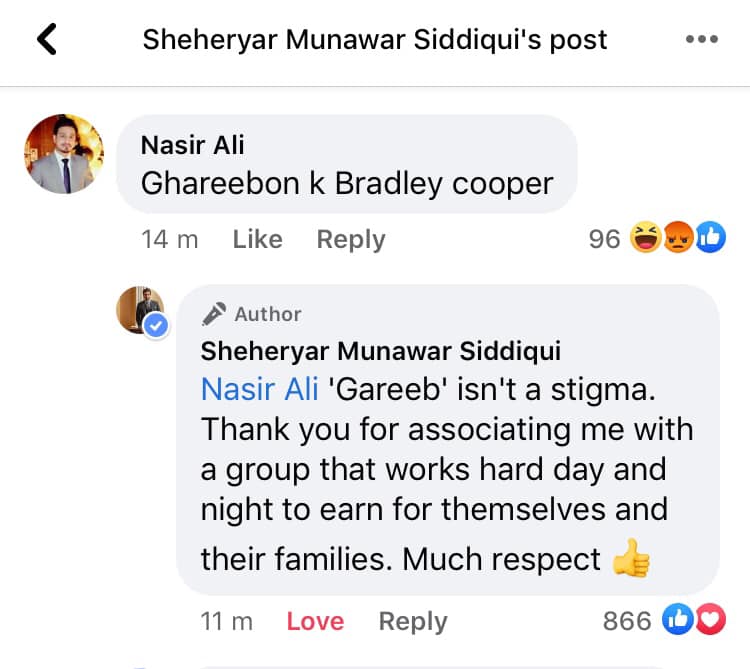 Where is the lie? Why does our society throw the word 'ghareeb' like a gaali? Such a shame, honestly!
The Ho Mann Jahaan actor got engaged last year and left many women heartbroken. Moreover, the engagement took place in an intimate affair with close family members and a few friends. But later, the Pakistani heartthrob reportedly broke off the engagement for some unknown reason.
Earlier this month, the extremely drop-dead gorgeous actor of Pakistan's entertainment industry, along with another drop-dead gorgeous actor Syra Yousuf, paired up and showed their sizzling chemistry in a recent photoshoot. And within no time, the pictures from the shoot went viral and received mixed reactions from social media users.
What do you think of this story? Let us know in the comments section below.