Six major generals of the Pakistan Army have been promoted to the rank of lieutenant general, said the Inter-Services Public Relations (ISPR) in a statement on Wednesday.
In a tweet, the military's media wing revealed that the approval for promotions took place in a promotion board meeting held at the General Headquarters (GHQ) in Rawalpindi. Meanwhile, it was presided over by Chief of Army Staff (COAS) General Qamar Javed Bajwa.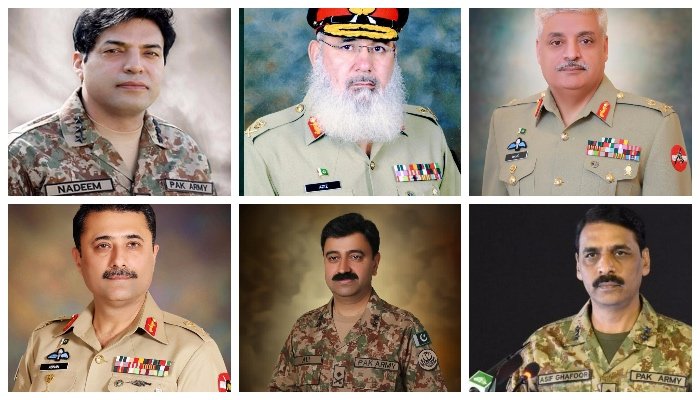 According to ISPR, the officers include Major General Akhtar Nawaz, Major General Sardar Hassan Azhar Hayat, Major General Asif Ghafoor, Major General Salman Fayyaz, Major General Sarfraz Ali, and Major General Muhammad Ali.
Moreover, the army also announced new postings and appointments among the top brass. Meanwhile, Lieutenant General Nadeem Ahmed Anjum has been appointed Commander Karachi Corps.
Whereas, Lt Gen Muhammad Abdul Aziz as Lahore Corps commander and Lt Gen Muhammad Waseem Ashraf has been appointed commander Multan Corps.
Meanwhile, Lt Gen Khalid Zia has been appointed as Bahawalpur Corps commander. As for Lt Gen Sarfraz Ali, Commander Southern Command, encompassing Balochistan and other southern parts of the country. Similarly, Lt Gen Muhammad Ali appointed as the new commander of the Army Strategic Forces Command (ASFC).
Meanwhile, Lt Gen Asif Ghafoor posted as the new Inspector General Communication & Information Technology. Lt Gen Syed Muhammad Adnan was posted as Inspector General Training & Evaluation.
Furthermore, Lt Gen Sardar Hassan Azhar Hayat posted as the new Military Secretary. Lastly, Lt Gen Majid Ehsan promoted to Inspector General Arms.
Ex-DG ISPR Asif Ghafoor among six major generals promoted
Asif Ghafoor, who is among the most prominent recipients of the promotion, has previously served as the ISPR director-general. It is pertinent to mention here that he was appointed to the post in December 2016. Moreover, he replaced Lt Gen Asim Bajwa as the military's spokesperson.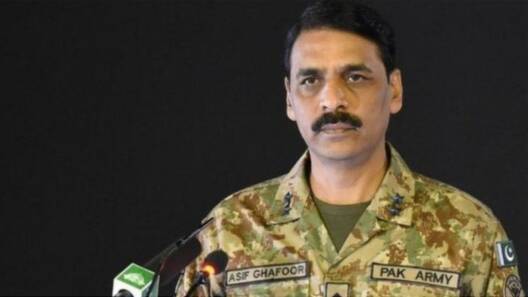 However, earlier this year, Maj Gen Babar Iftikhar replaced Ghafoor as the new DG-ISPR.
Twittersphere celebrates Asif Ghafoor's promotion
Reacting to the news, Minister for Science and Technology Fawad Chaudhry took it to Twitter to congratulate the officers. Besides, he also extended his best wishes to the promoted major generals.
On December 15, 2016, Asif Ghafoor took charge as DG-ISPR and the rest is history. Throughout his tenure, he has ruled at his position. He served as the 20th spokesperson of the Pakistan Armed Forces.
What do you think of this story? Let us know in the comments section below.