It is very rare to see women working in Pakistan's law enforcement agencies. Although they are immensely capable of doing anything, our patriarchal society does not encourage women to take such challenging roles.
Despite all social obstacles, there are many women in Pakistan who want to be a part of the country's law enforcement and serve the nation. One of such remarkable women is Pari Gul Tareen from Balochistan.
Tareen has become first woman in the history of Balochistan to be appointed as Assistant Superintendent of Police (ASP) Quetta Cantt. She is also Balochistan's first female in Police Service of Pakistan (PSP).
Tareen achieved this feat after clearing the Central Superior Services (CSS) examination in 2017 with the fourth position across the province.
She belongs to Balochistan's Pishin district. Tareen got her Master's degree in English literature back in 2015 from the National University of Modern Languages (NUML).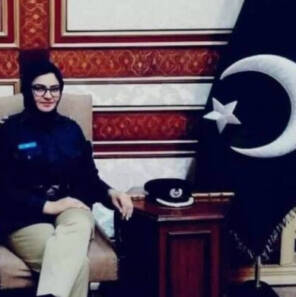 Balochistan police department made the announcement for Tareen's selection. This was through a notification that the department issued about the transfers and postings of nine officers, including Tareen.
I am the first person in my family to join the police force, reveals Tareen
In an interview with the Punjab Safe City Authority (PSCA), Tareen revealed why she selected to join the police force. According to her, the police uniform always inspired her to join the force.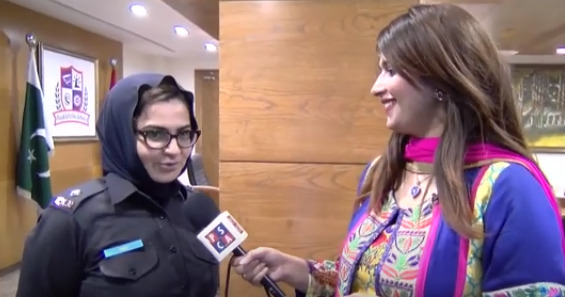 Tareen said after passing their CSS exams, most girls prefer to join other departments. However, her desire was to only join the police force. She is the first person in her family to have joined the police force.  
Tareen said another girl from Balochistan, Kainat Azhar Khan, has cleared also the CSS competitive examination in 2018 and got allocation to the PSP group. However, she was still completing her training.
Social media users congratulate Tareen on her BIG achievement
Females police officers serving Pakistan
Individuals like Tareen are indeed an inspiration for women in Pakistan. In August 2020, Sheiba Shah became the first female DIG of Pakistan.
Shah belongs to the small and historic town of Shikarpur in Sindh. She got a promotion to the rank of Deputy Inspector of Prison of Women and Children.
Another successful female officer is Hina Munawar. Her success is of significance as Munawar is the first female officer to join the Police and Frontier Constabulary (FC) in Swat.
What do you think of this story? Let us know in the comments section below!