How could Ramadan go by without Sahir Lodhi making it to the headlines? Yep. The controversy stirrer is back at it again! Lodhi is known for ridiculing contestants on his show, and he did the same this time.
During this holy month, many celebrities appear on national television with their live Ramadan transmissions. You may call it a tradition or commercialization of our religion, but these transmissions continue to happen; switch to any local channel before or after Iftar, and you will be familiar with this prevailing trend.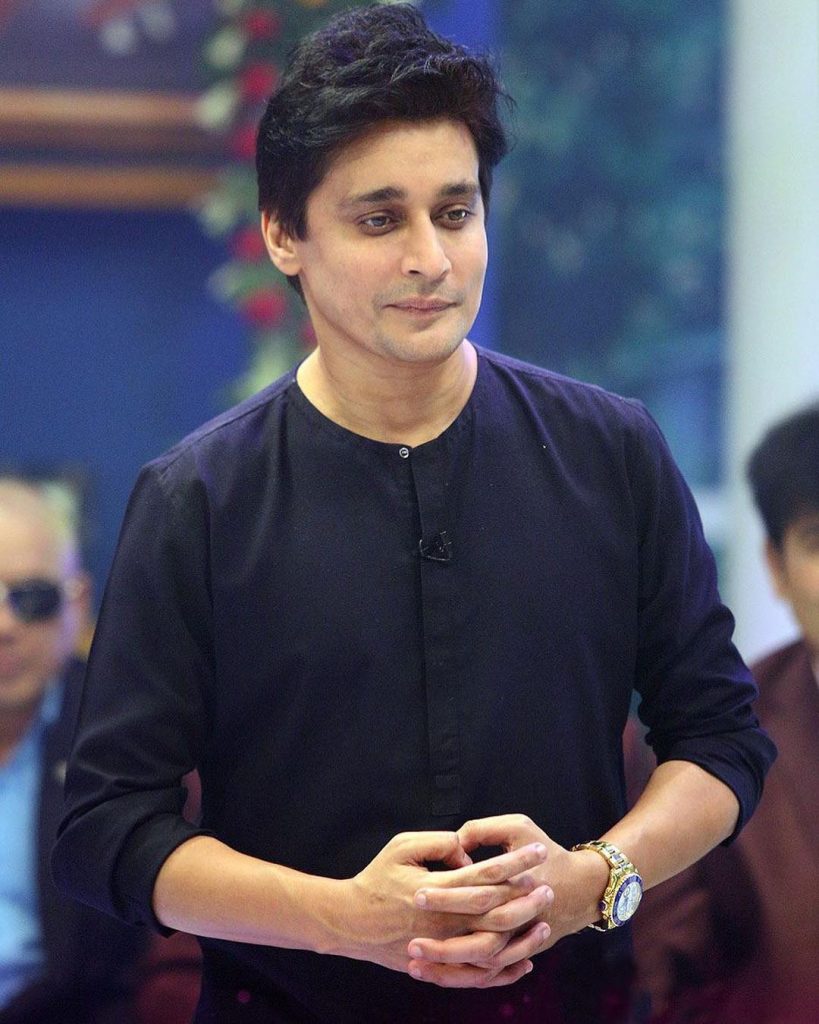 In the past few days, there have been some obnoxious activities taking place in these transmissions. You would bow your head in shame if you watched some of the deplorable and ridiculous things happening in these shows. Once again, controversy has dominated a Ramadan show but this time by the renowned TV host Lodhi.
In the latest episode of his game show, Lodhi was seen doing just what he does best. While hosting a poetry competition during his Ramadan transmission, he ridiculed one of the contestants.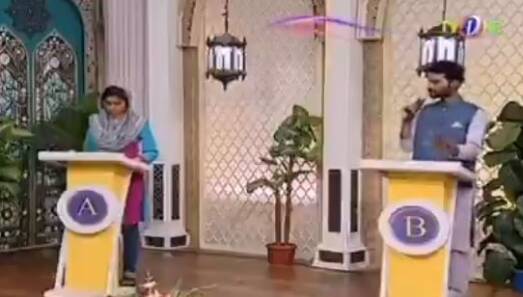 Two contestants were competing in the semi-finals for a poetry stand-off. When one of the contestants iterated a verse by John Elia, a famous poet of Urdu literature, the host raised a question about the poetry. While the participant insisted that the poem he read was authentic, Lodhi was adamant about finding faults in the poetry and its Urdu.
Judges themselves were not sure if it was the work of the great Urdu poet. WOW! However, instead of looking it up online and clearing the air, they spent a useful amount of time weak-arming the contestant, asking him, "What does that even mean?"
Have a quick watch!
Although they made no attempt to verify the accuracy, Lodhi was rather rude towards the young man. This particular video clip soon went viral on social media. The users were quick to call out his ill-treatment of the contestant. Netizens are having none of it and demand Pakistan Electronic Media Regulatory Authority (PEMRA) get involved.
Many are even questioning the competence of judges
In case you are wondering, the contestant's poetry was completely authentic!
This year's Ramadan has been filled with TV channels airing controversial stuff only for the sake of rating.
When it comes to the controversial personalities of the Pakistan media industry, besides Lodhi, Aamir Liaquat is also a hard miss. Last week, Liaquat made us laugh and left us amused as he fell flat on his face during Ramadan Transmission. Not only that but he was also seen shamelessly humming Laila O Laila on the sets of his Ramadan transmission.
What do you think of this story? Let us know in the comments section below.