Aamir Liaquat does not really bag a decent reputation in this country. In his entire career, the 48-year-old has earned quite a reputation for his eccentric mix of stunts. Once again, the national clown, Aamir Liaquat, is back with his antics – jamming to Laila O Laila on the sets of his Ramadan Mubarak transmission. Looks like a shaytan (devil) is on the loose!
The currently seated member of the National Assembly and an ex-minister for religious affairs aka Liaquat has shown nothing but clownery in this Ramadan's transmission. In a blink of an eye, he went from being a religious scholar to a laughingstock for some while a celebrity for others.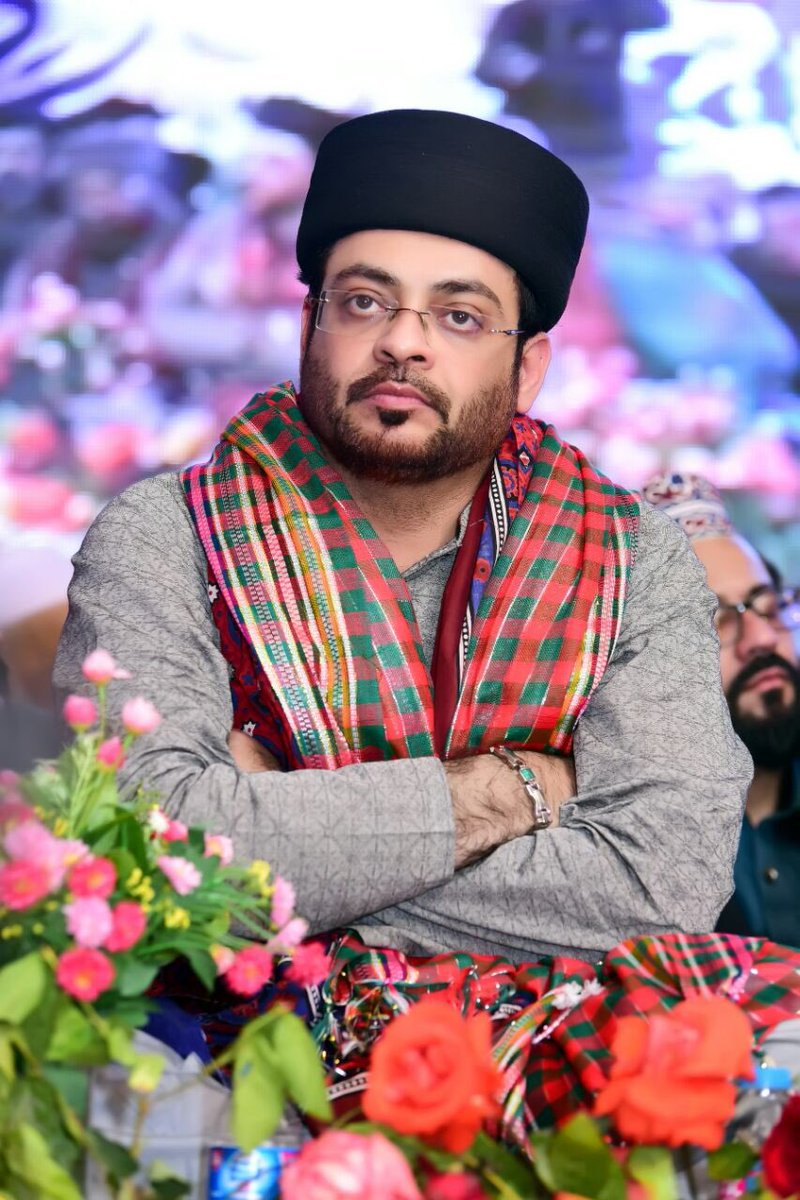 Pakistanis on social media have been sharing snippets of his Ramadan transmission, rejoicing at his antics. But the question is – what is he feeding the nation?
After falling right on his face, and giving us a glimpse of his dancing skills with the nagin (snake) dance, the TV host's singing skills have come into the spotlight. The 48-year-old Aamir Liaquat was seen shamelessly humming Laila O Laila on the sets of his Ramadan transmission. The video leaked on social media.
The behind-the-scenes video shows Liaquat singing the superhit Bollywood song as the musicians play the music. 'Why would one do this?' ask Pakistanis while they play the video over and over again, share it and allow it to reach more people. As they begin following his show for these ridiculous moments, they laugh at him and scratch their heads in confusion. So much for respecting the holy month?
'Hypocrite, lowlife, and shameless' – Twittersphere is left aghast
Looks like a classic case of the aalim offline. Stealing ratings through his entertaining Ramadan show, Pakistanis are furious over his absurdity shown in recent video doing rounds on the Internet. In addition to this, many are questioning the Pakistan Tehreek-e-Insaf (PTI) over its choice of members.
Meanwhile, unapologetic Ramadan transmission host admits his clownery to be deliberate.
But then again, the nation continues to be well fed. Despite an audience still unclear of why he would pull off such absurd stunts, Liaquat is still able to pump up his ratings. Previously, the 48-year-old fell flat on his face during a race on his show, and hilariously grooved on the beat of Nagin.
In a nutshell, it seems as if he is being ignored by the ruling party, and in order to stay relevant, he is pulling off such daring feats. In fact, he seems to be so unfazed by the embarrassment that he causes himself through his own doings that he does not even care anymore. Also, you can follow the accurate Ramadan timings here.
What do you think of this story? Let us know in the comments section below.