Pope Francis washed and kissed the feet of 12 refugees at a migrant center in Castelnuovo di Porto outside of Rome, Italy. The ceremony took place as part of the observances of Maundy Thursday, the Holy Thursday before Easter that dates back to the Last Supper. Previously, women were not allowed in this ceremony, however the pope announced that this year they would be included as well.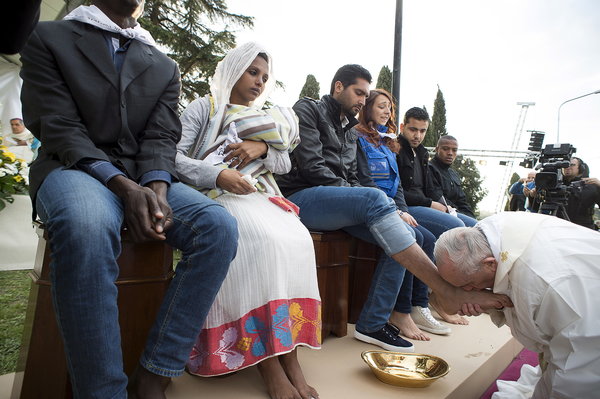 In a powerful gesture of interfaith acceptance, the pope knelt down before a group of eight men and four women, among whom were Muslims, Coptic Christians and one Hindu."All of us together: Muslims, Hindus, Catholics, Copts, Evangelicals … all brothers and children of the same God," the pontiff said during a Mass before the foot washing ceremony. "We want to live together in peace."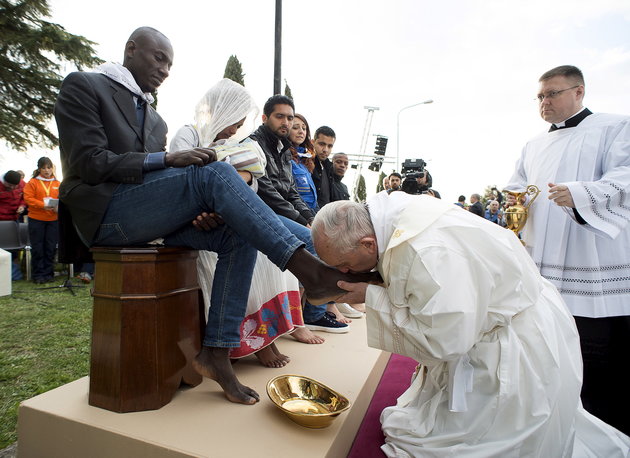 In previous years, Pope Francis has observed Holy Thursday by washing the feet of prisoners, the elderly and people with disabilities. After he was chosen as the pope in 2013, he invoked controversy by including women in his foot washing ceremony at a juvenile detention center.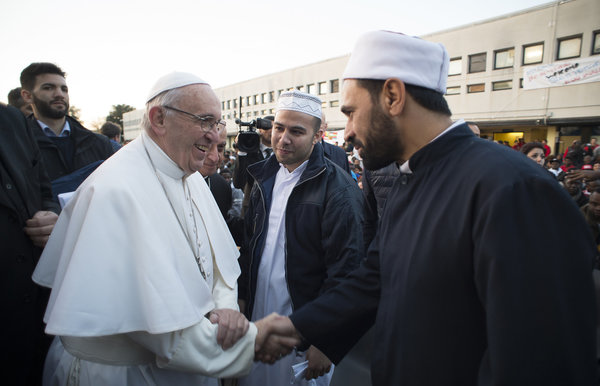 The pope also met with the Muslims who had come to witness the ceremony and tried to preach harmony and religious equality.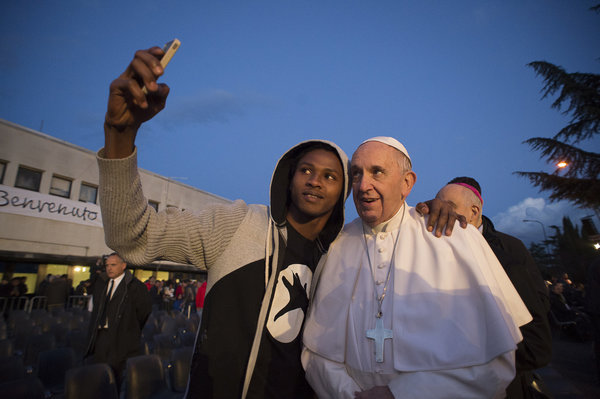 Pope Frances, even took a selfie with a refugee. All of this just makes us feel like the rest of the religious clergies  of the world should follow in the footsteps of this amazing and humble human being. There is no doubt that Christianity is a religion of love and acceptance and these principles should be adopted by all the clergies of the world, be it Muslim, Hindu, Jewish or whatever else…
*Pictures originally published by Huffington Post