Forman Christian College, Lahore (A Chartered University) organized a seminar on 23rd March 2016 which focused on The Role of Minorities in the Pakistan Movement and in Pakistan. Provincial Minister for Minority Affairs and Human Rights (Punjab) Khalil Tahir Sandhu, was the Chief Guest at the event. A diversified panel from different minority communities led the seminar.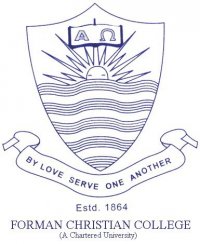 Source:- www.groupin.pk
The event started with recitations from the Holy Quran, Holy Bible, Khordeh Avesta,  Guru Granth Sahib and Gayatri Mantra.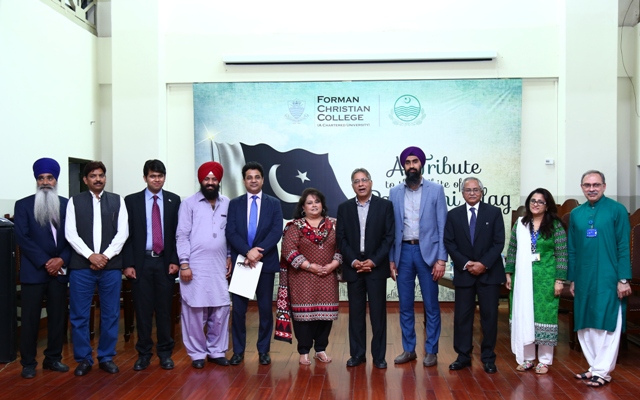 Source:- https://www.fccollege.edu.pk/
The seminar was initiated by personal reflections and observations presented by Dr. Charles Ramsey: Assistant Professor for Religion and Public Policy at FCC, Amarnath Randhawa: President of Hindu Sudhar Sabha and Mr.Victor Azariah: The Executive Secretary National Council of Churches in Pakistan. These personal reflections shed light of the role of minorities at the time of partition and highlighted important minority figures and their contribution to the emergence of Pakistan.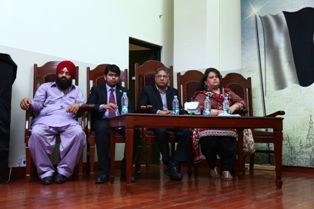 Source:- https://www.fccollege.edu.pk/
After the personal reflections, a panel discussion took place between Michelle Chaudhry, Peter Jacob, Arun Kumar, Kalyan Singh, Gurpreet Singh and Victor Azariah. They were asked to initiate a discussion about why did they choose to live in Pakistan.
The panelist answered the audiences questions with great passion and all of them kept on highlighting the contribution of the leaders of the Pakistan movement and their forefathers in the formation and prosperity of the country.  Each panelist had the opinion that Pakistan is the country they belong and they can never think of leaving their motherland and getting settled in a foreign country.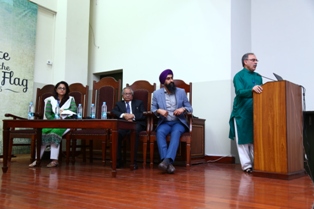 Source:- https://www.fccollege.edu.pk/
The panelist also talked about their personal contributions and the contributions of their communities for their country Pakistan in various fields.
The event was concluded with the address of the Chief Guest in which he discussed the initiatives the government has taken for the rights of minorities, one of which is the formation of Minority Advisory Committee (MAC).