They say the Day of Judgement might still be a while away, but it seem humanity has already ended. Within ourselves and in the world we live in, it's all gone. A Syrian boy, who also happened to be an orphan, named Yaseen Shakoor used to collect garbage from the streets – he was left on the streets of Syria, dead, and left to be eaten by Stray dogs who didn't realize the boy was hungrier than them.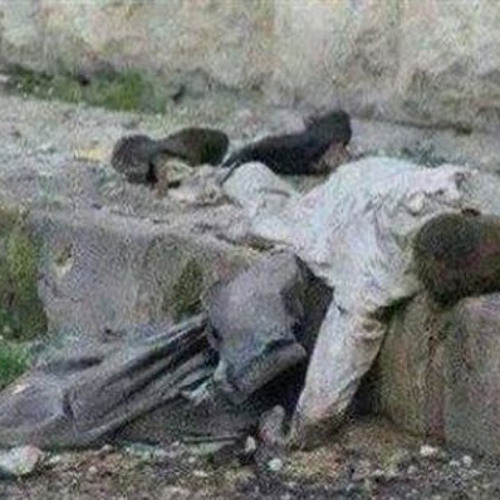 A story so shocking, harsher than Aylan Kurdi's death, the kid whose body washed up on the shore after he couldn't cross the bordering waters as a refugee, along with his family. The thing that hurts the most about Yaseen Shakoor's death is he died an orphan in the proxy wars that rich people fight while sitting in their drawing rooms. The cause of Yaseen's death remains a mystery – he might have died of hunger or the dogs caught him off guard in his feeble and weak position.
His fathers died in the Syrian Civil war bombardment, leaving him alone in the war-torn country that once lived peacefully. He was of the age when his mother would prepare breakfast for him every morning, dress him up and send him to school – dreaming he would become a doctor, an engineer or even a scientist. Fate never surprises along with the evils of our world – the poor kid was left to be eaten on steps of an alley, by stray dogs.
He just lay there, with his bin bag around him, one can only imagine the horrors he had to face before he lost his breath. I wonder, if anything of such sort would have happened in Europe? Or the Americas. Food for thought. Yaseen Shakoor is just one example of the thousands of boys that die in Syria every day – of hunger, of oppression, of the warfare and of our neglect.
Here's to hoping we will see a better tomorrow for Syria and for the rest of the world. From Peshawar, to Paris, to Brussels, to Syria – with love and prayers.