Paul Pogba one of the finest midfielders in the European division and Manchester United player made it to the headline.
Last night right after the huge victory against Germany 1-0 in the press conference he hid the Heinekens bottle underneath the table.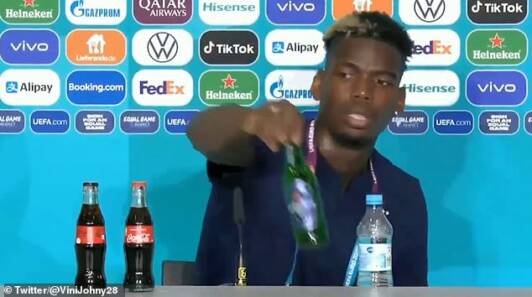 There's no denying, Euro 2020 began with the band and some unexpected incidents that took place in this year's Euro Cup.
After the one year of delay due to pandemics, Euro 2020 started with some incidents that shocked the world and football fans out there.
First of all, Christian Eriksen's unconscious collapse during the match against Finland and stunned the audience there.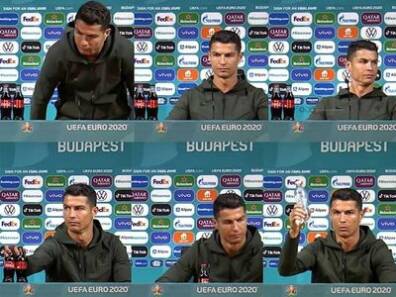 Right after few days, Cristiano Ronaldo made the headline when he removed the coca-cola drinks in front of him and kept it aside during the post-match press conference.
This action caught got viral and the very next day the Coke's value in the stock market fell to $4 Billion.
Paul Pogba Removes Heinekens Beer Bottle-Why?
There have been many rumors roaming around regarding Paul Pogba's action, for those who don't know that Pogba is a Muslim and always exhibited his support for the Muslim communities.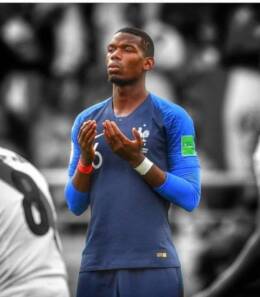 Pogba didn't give any kind of explanation for what he did and enjoyed his winning moment.
Not only in Press Conference he became a hero for the Muslim community, but also for his players too. Because last night he played brilliantly and awarded Man of the Match for his outstanding performance.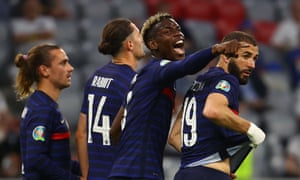 Although Heinekens consume 0% alcohol that's why many of the people think that it's just a publicity stunt. Pogba has always been in highlight whenever it comes to showcase the true meaning of being a Muslim.
Pogba officially started practicing Islam in 2019, when realizing some of the important aspects of it. Secondly, he also grew up with his Muslim mother and always has Muslim friends too.
Paul Pogba Finding Peace In Islam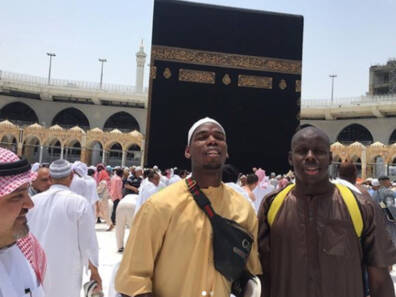 Talking to the media Paul Pogba expressed his views on accepting Islam, 'I guess, maybe, it makes me more peaceful inside.
'I was questioning myself in a lot of things, then I started doing my research. I prayed once with my friends and I felt something different. I felt really good.'
Even in Europa League he did fast during the important matches and played with full dedication.
Even in 2017, he used social media platforms to express his inner views regarding alcohol and said, "he doesn't consume alcohol at all".
Paul Pogba's action spread a sort of positive impact and his fans came forward to support him as well.
It might be a publicity stunt, but looking at his previous actions his action was clean and clear. No matter the drink was non-alcoholic but it's disrespectful to keep such a beverage in front of a Muslim player.
What do you think of the story? Tell us in the comments section below.