People have seen so many incidents during live sports events, that shocked the world and made them cry. The same thing happened yesterday when Denmark's midfielder 'Christian Eriksen' suddenly out of nowhere collapsed on the 45th minute of the game against Finland in the Euro Cup.
Both team's players rushed towards him, called the medics, and started checking on him. The crowd, players everyone was in a great amount of shock.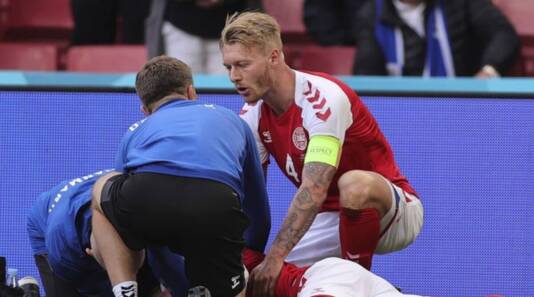 The match stopped for 20 minutes, Denmark's captain 'Simon Kjær' made a wall along with the rest of the players to cover Eriksen while the doctors checking on him.
The crowd of both sides was in fear, even the managers too because in the 21st century seeing such a thing is unexpected.
After checking on him for 20 minutes, the medical staff rushed to the hospital, and meanwhile, the captain played an important in calming Eriksen's wife.
Christian Eriksen Collapsed At Parken Stadium
Yesterday was surely miserable for both Denmark's fans and players as their star player collapsed in the middle of the game, and after that lost the game of their first Euro Cup match too.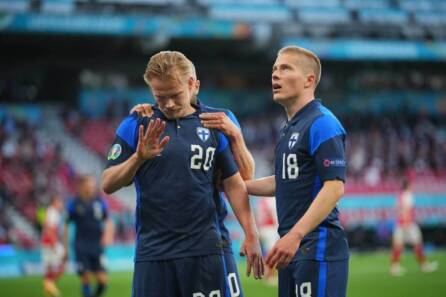 Although the match was suspended, it got resumed, when both the team's players requested UEFA, the football tournament's ruling body and then it got restarted.  
But the bright side is that Eriksen is stable and he even relieved the crowd while on stretcher raised his hands to assure the crowd he's okay.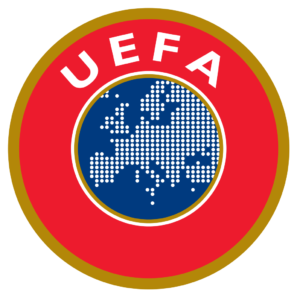 UEFA, the football tournament's ruling body said on a Twitter post, "the 29-year-old "has been transferred to the hospital and has been stabilized" after Saturday's incident in Copenhagen. Denmark's football body said on Twitter Eriksen was "conscious" and undergoing tests."
But still, what caused Eriksen to collapse is a mystery for the fans out there. The fans were singing Denmark's national anthem and shouting "Christian Eriksen" while waiting for the updated news.
Coach's Remarks, Players and Fans Reactions
When the final whistle was blown, Denmark's coach Kasper Hjulmand expressed his feeling regarding what happened.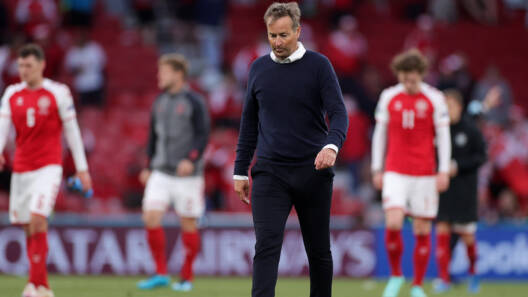 He had talked to Eriksen and his family and added: "We were all reminded what the most important thing in life is: health. To have people around you who are close. All our thoughts are with Christian and his family."
"his team made a massive effort to complete the match." "What the players did was unbelievable. I couldn't be more proud,"
"The players are exhausted and emotionally drained."
"We had two options. To complete the match today or play tomorrow at noon. Everyone wanted to play today. The players were certain they couldn't sleep so it was better to say let's get it done now."
Lukaku's Love You Message on Camera
The love for Eriksen is exhibited by the other team's players and fans. Especially from Romelu Lukaku who scored the goal and celebrated in front of the camera by saying "Chris, Chris, I love you."
Twitter filled with the tweets in support of Eriksen and #Eriksen began too. This incident brought everyone together, even the opposition players were stunned and didn't know how to react.
Not only that UEFA President Aleksander Ceferin also shared his feeling, "Moments like this put everything in life into perspective. I wish Christian a full and speedy recovery and pray his family has strength and faith… I heard of fans of both teams chanting his name. Football is beautiful and Christian plays it beautifully."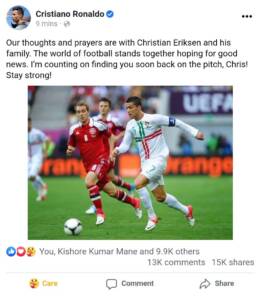 Cristiano Ronaldo also came forward and said, "The world of football stands together hoping for good news"Come on Christian, we're with you!" – former Italy international Francesco Totti
"Forza Chris all our thoughts are with you!" – Inter Milan
"Forza Chris, we are by your side." – Italy national team. I'm counting on finding you soon back on the pitch, Chris! Stay strong!"
As per the current situation, Christian Eriksen's condition is stable but couldn't find out the actual reason behind his collapse.
What do you think of the story? Tell us in the comments section below.