Pakistani icons and shaheens are leaving us. First, it was the legendary King of Comedy Umer Sharif who passed away and left his fans in tears.
And on Wednesday a man who owns a record for being the tallest man in Pakistan "Muhammad Ijaz" passed away in Punjab's Bhakkar district at a very early age 42 leaving behind his family.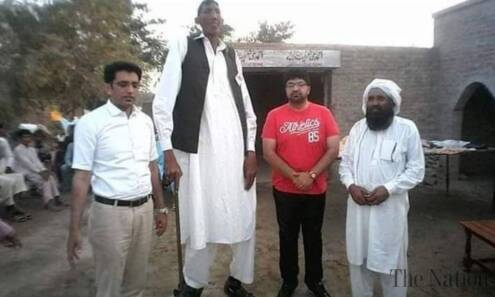 Ijaz was suffering from a bone disorder for a long time and seeking proper treatment. Muhammad Ijaz had enjoyed every perk of being the tallest man in the world and he deserved it.
He was 254cm tall although he used to hate himself as he gets taller every day.
Muhammad Ijaz Passed Away-Tallest Man In The World
Yesterday Muhammad Ijaz left the world with some little memories for his family and fans out there. his bone disorder got worst and it affected his health.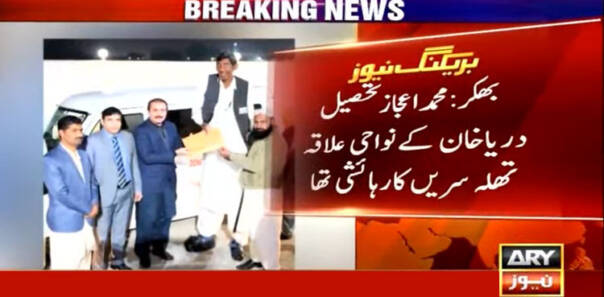 One of the main issues tallest men faced is the health ones because they aren't normal in terms of every manner. His funeral will be held tomorrow in the native village.
I Liked The Attention-Muhammad Ijaz
Muhammad Ijaz in an interview said, that "I liked the attention I got at the time when people used to meet me everywhere I go. "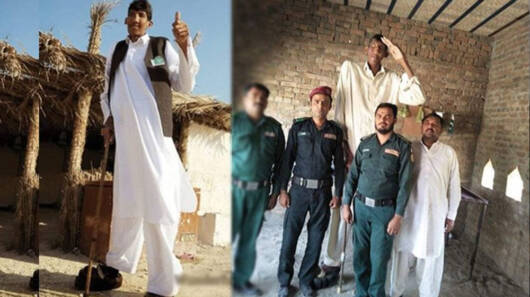 "I am beginning to like the attention now. Life is certainly looking good from up here."
Muhammad Ijaz's translator Faisal Haroon Badshah said, "Ijaz's growth is a miracle. He began to grow taller when he was 15 years old, standing at 165cm tall and since then, he just went on getting taller."
One of the interesting things Ijaz told was that "people wanted to go up and shake his hand."
Pakistan's second tallest man Naseer Soomro
After hearing about Muhammad Ijaz's death, it's important to share the news about Pakistan's second tallest man Naseer Soomro who's suffering from chronic lung disease.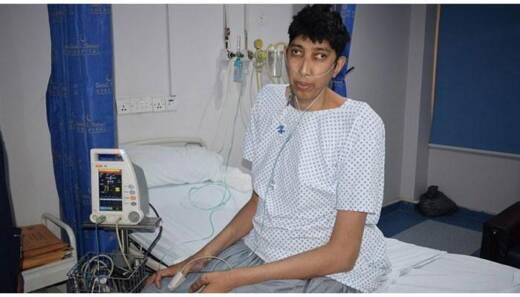 To provide better treatment, the government officially announced in 2018 that they will bear all the expenses of his treatment.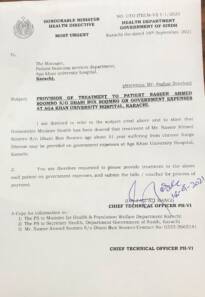 He was on a ventilator at a private hospital due to some breathing issues, but in 2019 a rumor spread on social media regarding his death which was later confirmed as false news.
Last year, Naseer Soomro's made a video in which he's asking for help battling a lung ailment.
Pakistan is losing every pride gradually, don't know what's coming next. Government should do every possible thing to provide the best health care facility to Naseer Soomro. We lost one tallest man, but aren't ready to lose another one.
What do you think of the story? Tell us in the comments section below.