Looks like Alizeh Shah's new music video for Badnamiyan alongside Sahir Ali Bagga was a treat for the pair's fans. Her upbeat music, a plethora of instruments, and debut vocals crossed one million views on YouTube shortly after its release. Nonetheless, the topic of discussion for the nation was none other than Alizeh Shah's clothes precisely her tank-top.
When Alizeh Shah trended on Twitter, she was subjected to harsh criticism and foul language by people irritated with her black tank-top. Apparently, they found it obscene and offensive. Wearing a sleeveless top in Pakistan is neither new nor outrageous when it comes to clothes. But many people still made sure to voice their concern over how the Mera Dil Mera Dushman star crossed all boundaries of modesty.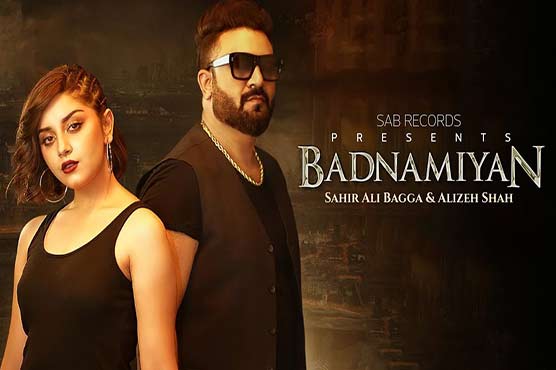 People in Pakistan decided to refocus the conversation on moral policing a woman's clothes at a time when humanitarian issues such as the ethnic cleansing of Palestinians require our utmost attention. A woman who is independent enough to choose what to wear for herself. A woman who also believes that the world has more important issues to discuss.
"I find all memes and criticism amusing. However, … What's wrong with our people?" Shah exclaimed. The criticism she received is too laden with expletives to share.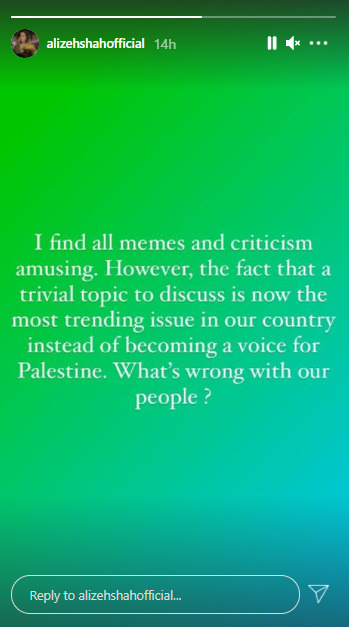 A glimpse of flak…
Many then jumped in to defend the Ehd-e-Wafa actress, pointing out the hypocrisy of people's words and making sure it is clear that it is none of their business what she wears.
Twittersphere calls out the pseudo-conservatives
Yep. Reeks of hypocrisy, doesn't it? It may be recalled that Netflix's adult comedy series Sexify was on Pakistan's most-watched during the holy month of Ramadan. While discussions on women's choice of dressing often arise in the country, questions of hypocrisy on the part of the majority of viewers crop up in one way or another.
We have to stop this surveillance and regulation of women's bodies and wardrobes. You can wear what you want and let others wear what they want. Cruelty cannot be justified by calling it an opinion. The moral police must first start with policing themselves from profanities and hurtful words.
Check out the video in case you haven't!
Celebrities often receive criticism for their lifestyle choices, and female stars tend to be the main target of trolls due to their dressing choices. But tables turned when people saw a video of Shahroz Sabzwari jogging topless through the streets of Karachi. They certainly did not like it.
What do you think of this story? Let us know in the comments section below.