Each year in Pakistan, more than 750 women become victims of acid attacks. While the reasons vary from person to person, our hearts break watching how each beautiful face gets victimized by the hands of brutality.
Almost ten years ago, a 29-year old woman, Kanwal Qayyam went through this terrible incident as she was attacked by one of her former close friends, leaving her horrifically scarred, and why? Just because her friend was jealous of her and didn't want her to become an air hostess. 
Here's how Kanwal looked like before the acid attack: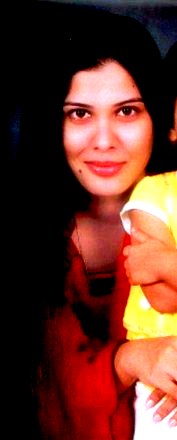 Kanwal was left in utter pain when a close friend doused her with sulphuric acid while she was asleep because she was unhappy to see her pursuing the career of an air-hostess in a local airline. After the acid attack, here's how Kanwal looked:
Looking at these pictures, all I could think about was the courage her 'close friend' had to ruin someone's life.
She lost her nose in the attack and witnessed severe third-degree burns. Conclusively, Kanwal's life took the oddest turn. However, in this awful event came a light of help. Thanks to her surgeons, who spent almost a decade to rebuild her features and by the grace of God, Kanwal is getting her life again.
A few days ago, Kanwal shared some of her remarkable facial reconstruction, showing her reconstructed nose that the cosmetic surgeons produced using the tissue from her thigh.
To go more into the detail, all the credit of her massive successful face transplantation goes to Pakistani-born surgeon, Dr. Asim Shahmalak who traveled to Karachi from Manchester in order to create two new eyebrows and new eyelashes in the left eyelid for Kanwal from the hair that he took from the back of her scalp.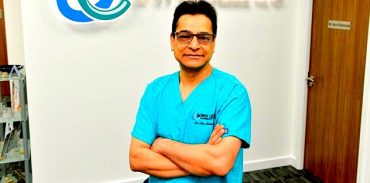 Not only that but in fact, Dr. Asim spent £50,000 of his own money to help Kanwal and five other women on his previous trip two years ago – one of whom was attacked with acid after turning down a man's marriage proposal. And now getting treatment from Dr. Asim since past decade, Kanwal is back to her normal life. She is now planning to go through a fresh surgery on her nose. In addition to all this, she also is happily married.
Horrible to see how people can ruin someone's life in seconds. On the other hand, people like Dr. Asim are the real angels this world needs. More power to you, Kanwal.
Read Also: It Is High Time That We Should Talk About The Plight Of Acid Victims