Pakistan suffers from its tainted image and reputation caused by the major outgoing incidents involving terrorism, political instability, and deteriorating law and order situation in many regions of the country.
However, people are not silent and not letting it remain stagnant for long. People are rising up, creating awareness, negating all those claims that account for Pakistan being a threat for tourists.
Do you remember Cassandra De Pecol? Well, she is the girl from the United States who went on traveling 196 countries in the whole wide world.
Of course, she came to Pakistan and in fact, she met Team Parhlo!
She goes by the nickname, Cassie. In case you did not know her, Cassie has something that we all aspire to have – a strong sense of adventure. She managed to travel 196 countries! Well, we do aspire to have such a sense of adventure but we also aspire to have a buttload of money and not to forget – visa permits.
Read Also: Cassandra De Pecol Visited Karachi, Pakistan, And Something Amazing Happened
Anyway, Cassie named her marathon journey, "Expendition196". She has managed to become the fastest and the first ever woman to set a world record.
She is absolutely an inspiration to us. Her endeavor has gone down to be a positive token for Pakistan alone. Just imagine how many people who follow her on social media as well as those who keenly followed her throughout her journey across the whole wide world got an insight of the real Pakistan.
Now here is where it gets further exciting – Cassie ranked Pakistan 5th on her list of must visit countries
Seriously, this is one of the best things to have happened in recent times.
I know we do not need a reason for it since Pakistan is just as beautiful. But this is what Cassie claimed:
To get a true sense of raw, authentic Asian culture, and for the food.
In case you missed it when she visited Pakistan, here are a few insights about what happened during her visit…
She met Mayor of Karachi, Wasim Akhter!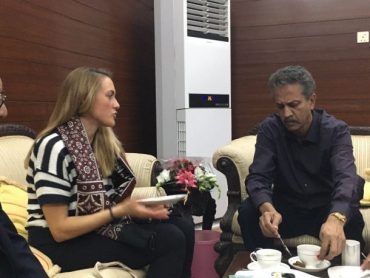 She planted a tree to mark her visit…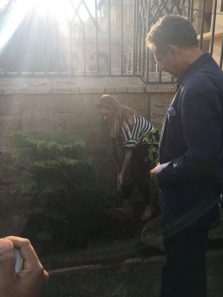 We can't thank Cassie enough for remembering our country, our people and our hospitality in such remarkable terms. It is truly an honor to have had her here and spend time with her.