The government has increased enforcement against the smuggling of contraband items, Finance Minister Miftah Ismail said on Tuesday, days after the country banned luxury imports to stop the outflow of precious foreign exchange. 
A complete ban on imported cars and non-essential items was announced last week as its current account deficit continues to spiral out of control and foreign exchange reserves tumble, pushing the Pakistani rupee to historic lows against the US dollar.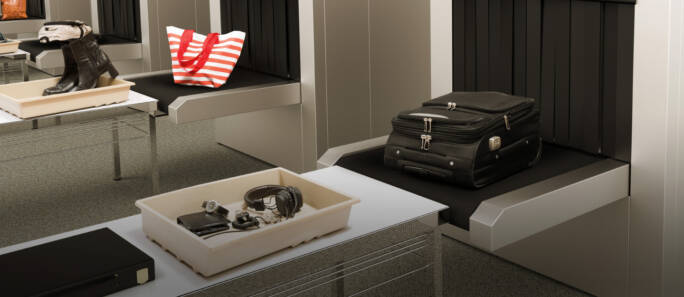 The banned items include imported cars, home appliances, cellular phones, home appliances, shoes, cosmetics, and chocolates, among others. 
"As the government has banned the import of a few non-essential items, we fear that smuggling of these items will increase," Ismail said on Twitter. "Therefore, we have increased enforcement against professional khaipyas (bootleggers)." 
The minister said that common citizens bringing in a few items from abroad would not be harassed. According to passengers, however, they had brought the items for their families and children on a non-commercial basis but they had now been seized.
Pakistan Customs release a statement
Meanwhile, the Pakistan Customs said in a statement it had increased enforcement at the Karachi airport to prevent the smuggling of items, which had recently been banned by the government. 
As a result of heightened vigilance, it said, officials had seized hundreds of kilograms of foodstuff and fruit as well as sanitary ware, and used mobile phones, and branded shoes. 
"The enforcement staff has been directed to ensure deterrence in future and to make sure that unscrupulous elements may not use air travel to circumvent the recently imposed ban," the Pakistan Customs added. They confirmed that the personnel had seized the said items from various passengers during the scanning of their luggage.
On May 19, the federal cabinet banned the import of around 41 items for two months to forestall a looming default to support the balance of payments position. The prohibition will not apply to the imports in rupees or through barter mechanism by land routes. It may be reviewed after two months, the federal cabinet decided.
For the current fiscal year, the previous Pakistan Tehreek-e-Insaf government had targeted to restrict the imports at $55 billion, which according to the Pakistan Bureau of Statistics, have already shot up to $65.5 billion during the first 10 months.
The Ministry of Commerce has projected that the imports would now grow to $77 billion by the end of June. The projected $600 million saving would be around 5% of the annual bill. It may be recalled that Senator Sherry Rehman, a senior Pakistani politician, recently talked about how the former prime minister Imran Khan left the economy in perilous shambles.
Read More: PM Imran Khan Claims His Three Years In Power Are An Economic Success Story For Pakistan
What do you think of this story? Let us know in the comments section below.