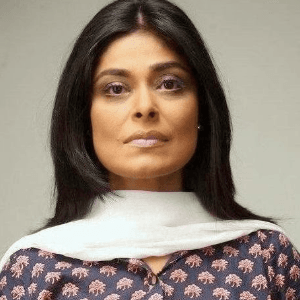 Nimra Bucha biography
Nimra Bucha is a Pakistani actress. She is known for playing powerful roles on screen and has a strong screen presence. She is also the elder sister of prominent news anchor and Journalist Sana Bucha. As an actress, Nimra is famous for playing the roles of supporting characters in different serials and movies.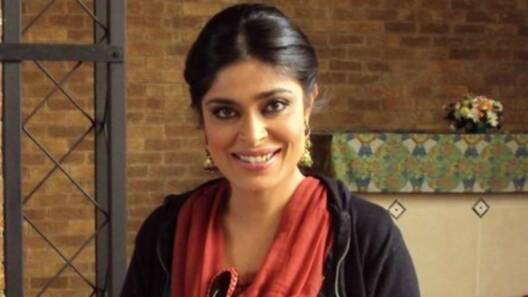 Nimra has also remained a significant part of different commendable plays that have improved her acting skills and fan following. She is also one of those actresses that have achieved popularity with her roles.
Personal life and education
Nimra Bucha was born in Karachi on 21st November 1980. She studied drama from Bard College New York, USA as she had a deep interest in the showbiz industry.  She belongs to a highly talented and reputed family. Her father was a captain in Pakistan Airlines (PIA). Nimra's husband is Muhammad Hanif. He is one of the prominent authors, journalists and media personnel. They have been blessed with two children named Channan and Changaiz Khan.
Career
Drama
As an actress, Nimra became part of the showbiz industry in 2006 from Traverse Theater. After attaining success, she started acting in TV serials of different channels. Nimra's debut on TV was in the drama serial 'Daam' of ARY Digital in 2010. The drama starred Amina Shiekh, Adeel Hussain, Sanam Baloch, and Sanam Saeed. She got applauded for her acting in the serial. Later on, she starred in another serial 'Ek Nazar Meri Taraf' of Geo TV. Nimra has assumed various jobs on screen. She gave her best in almost every character she played. Nimra's acting in the drama serial 'Mera Yaqeen' of Ary digital starring Sawer Nadeem, Farhan Ally Agha and others was highly appreciated by fans all across the world.
Films
Nimra's debut movie was 'Manto'. It starred several talented actors. This included Sarmad Khoosat, Sania Saeed, Mahira Khan and Saba Qamar in pivotal roles. The film was released in 2015 and gave her massive recognition. After Manto, she was seen doing several other Lollywood films including 'Ho Mann Jahan', 'Jeewan Hathi', 'Azaad' and few others.
In August 2020, Sarwat starred in the Asim Abbasi directed web series Churails. The show depicts the dark issues of society in a completely new light. Moreover, the story of the show is based on four empowering women who are running a secret detective agency, which exposes cheating husbands in the elite society of Pakistan.
Written and produced in Pakistan, Churails – the show which was released in August on Indian streaming platform Zee5 has now been removed. Besides, it breaks new ground, smashing stereotypes, and putting strong women at the center of its story.
The web series uncovers some harsh societal realities of Pakistan with bold dialogues. It follows the stories of four women – a rich homemaker, a wedding planner, a recently released convict, and a boxer – Karachi.
These four women fight the patriarchy and misogyny. Together, they set up a detective service to help other women in need. The show features Sarwat Gillani, Yasra Rizvi, Nimra Bucha, and Meher Bano in lead roles.
Churails Controversy
In October 2020, Churails was removed for Pakistani viewers accessing the Zee5 platform in the country. According to sources, the reason for removing Churails was that it promoted vulgarity and obscenity.
Taking to Twitter, Asim Abbasi, the show's creator, writer, and director expressed his dismay at the decision. Abbasi said he was utterly disappointed that artistic freedom and content while being appreciated abroad, was being suffocated in the country of origin. Abbasi's plea to unban the show paid dividends as the ban from the show was lifted a week later.
Filmography
List of films
Manto (2015)
Ho Mann Jahaan (2016)
Jeewan Hathi (2016)
Azad (2016)
3 Bahadur: Rise of the Warriors (2018)
List of dramas
Daam (2010)
Mastana Mahi (2010)
Parsa (2010)
Ek Nazar Meri Taraf (2011)
Ghar Aur Ghata (2011)
Sabz Pari Laal Kabootar (2012)
Mera Yaqeen (2012)
Baandi (2014)
Akhri Station (2018)
Churails (2020)