A big blow for the Pakistan cricket team ahead of the fifth match against England. Pakistan's highly rated teenage fast bowler Naseem Shah was taken to hospital with an infection.
Naseem Shah grabbed everyone's attention in the Asia Cup and managed to set his position in the Pakistan cricket team squad.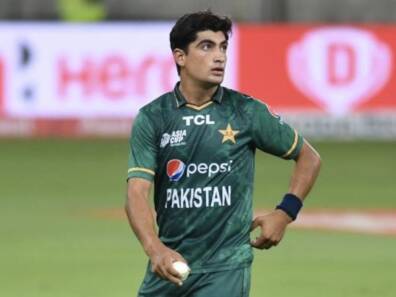 Fans were excited to see him again in action, as he didn't play the previous matches which were held in Karachi and he was about to return in the remaining matches.
Naseem Shah caught up with high-fever
Naseem Shah created a big impact on his first international T20 debut against India in Asia Cup and was likely to play the remaining T20 matches against England. But his health went worse as he caught by high-fever.
Pakistan Cricket Board (PCB) spokesperson said that Shah was taken to a hospital earlier due to his fever, however, he is now feeling better.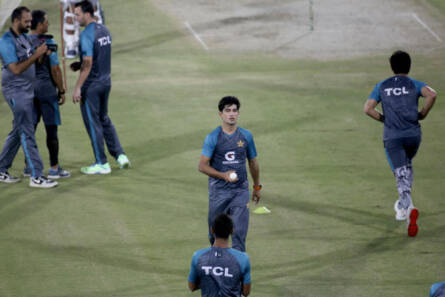 Sources had earlier reported that doctors made him undergo different tests, including a dengue test, to ascertain the problem.
The PCB spokesperson said that Shah's inclusion in the other matches will depend on the results of his medical reports.
Later that night, PCB also revealed that Naseem Shah tested positive for Covid-19, for self-isolation.
Naseem will join the triangular series
The PCB spokesperson said that Naseem Shah will follow all precautionary measures by isolating himself at home for the next two days.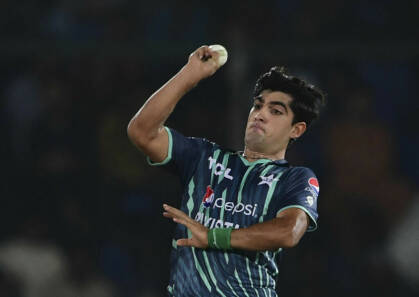 According to the spokesperson of the national team, Naseem Shah will not play the next two matches of the seven-match Twenty20 International series against England.
The fast bowler will leave for New Zealand with the team on Sunday as his isolation period will come to an end on Saturday.
Naseem Shah hasn't only showcased his bowling skills in the Asia cup, with his two powerful sixes, he led his side to win a match against Afghanistan.
What do you think of the story? Tell us in the comments section below.